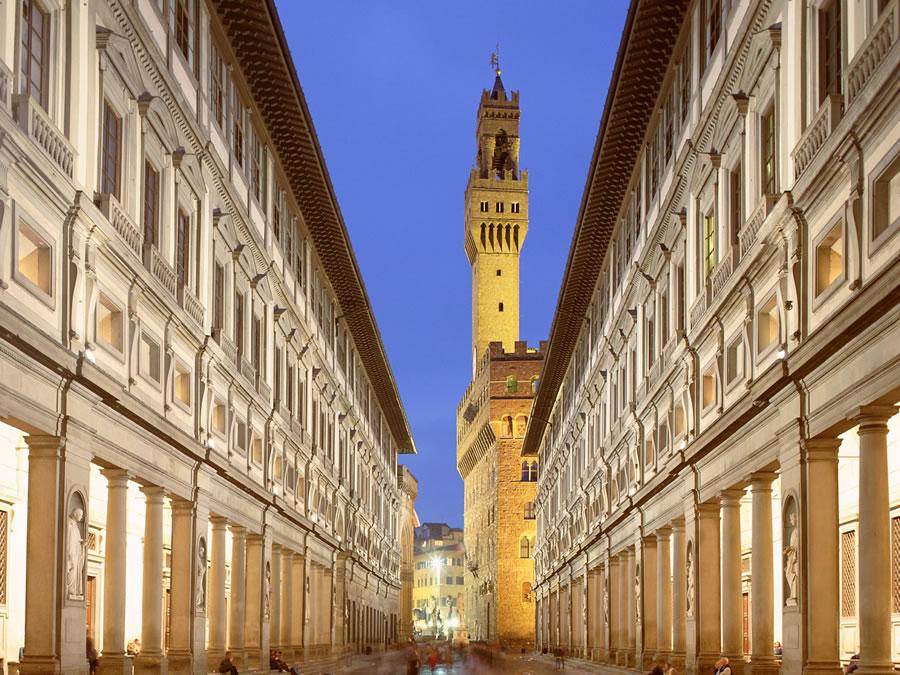 "Uffizi by touch" – the tactile art route
A special itinerary for visually impaired
Since 2012, the Uffizi Gallery has a special itinerary that allows the visually impaired to enjoy some of its masterpieces too. We're talking about the actual works of art, not plaster reproductions like in other museums! This artistic itinerary has in fact been purposely designed for the visually impaired and, at first, it was made up of 13 bas-relief sculptures and a reproduction of Botticelli's Venus, completed with Braille panels in Italian and English, with all the details about the art pieces of the itinerary.
Today, the Uffizi by Touch path has been renewed and extended: 13 more artworks, in the Hall of the Horse, have been added to the previous ones, and the service has been improved with the creation of a Braille map showing the exact location of the works and the renewal of all the Braille captions. The path is completely free for the visually impaired, who will have the opportunity to touch a series of statues that belonged to the Medici collection chosen due to their historical and artistic significance: the Sleeping Cupid, the Hermaphrodite, some sarcophagi, La Lupa and The Birth of Venus by Botticelli.
Altogether, the selected works offer a complete series of the different classes of marbles that belonged to the ancient grand-ducal Greek and Roman collections (reliefs, altars, sarcophagi, portraits, inscriptions and full-length statues) and the marbles have also been chosen in consideration of their placement, so that the visually impaired may walk through the entire Vasari complex. Visitors are provided with a special pair of gloves to avoid any damage to the artworks and are accompanied by a guide.

INFORMATION Free admission (including gloves and guided tour) for visually impaired, with specific documentation. www.uffizi.it
You might also be interested in

accessible
Learn more
Accessible Tourism
From natural beauty, unbelievable art, libraries bursting with culture and knowledge and a spectacular variety of food and drink, Tuscany has the
continue...