4 itineraries to experience Mount Amiata and surroundings by bike
Trails through breathtaking landscapes
The slopes of the Amiata and upper Val d'Orcia lie at "Tuscany's end". A natural bridge between the Sienese countryside and the Maremma, the ancient volcano is the perfect landscape for a cycling park. Cyclists of all kinds will find an authentic part of Tuscany that is at its best when the hot summer sun heats up the asphalt and scalds the ground. The Amiata should not be attempted by beginning cyclists, as it requires a specific type of basic training. Altitude-wise, the area lies at a hilly, mid-mountain range. The Amiata offers amazing possibilities for cyclists, especially mountain-bikers. For street-cyclists it is a gym with great technical paths of the highest quality.

Bikers will find a land ready to explore, a type of full immersion in the intimate and wild forest—beech and chestnut groves give the area a unique atmosphere. So you'll need strong legs and a pioneering spirit to handle the capricious roads alongside this green lung. Breathtaking panoramas alternate with long stretches of green where the only sound you'll hear is the mountain air coursing through the trees. Beginning cyclists will enjoy the Amiata's foothills, which offer easier but still suggestive itineraries. From spring to autumn, the woods are the perfect spot for bike tourists who find the perfect conditions to flirt with the forces of gravity, especially in the summer. During springtime, the brilliant green of the beech trees is an unforgettable sight. The fall sees reds and yellows exploding in time for the prime chestnut picking season.
Here are three suggested itineraries.
You might also be interested in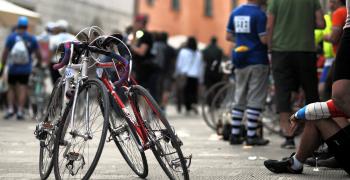 directions_bike
Learn more
Cycling
Cycling is the best way to delve deep into the soul of a territory. It allows you to reach the most beautiful places by taking the less-travelled
continue...