4 itineraries to discover the treasures of Pontremoli
Discover the main attractions of this charming Tuscan town
The Lunigiana is a fascinating and mysterious land, a territory that tells stories with its hamlets, parish churches and castles. And Pontremoli, known as the "city of bridges" because the Verde and Magra rivers pass through it, is no exception.
Its strategic position has been very important for the development of its culture and its traditions. It's also located along the Via Francigena, historically making it the "gateway" to Tuscany.
To discover Pontremoli, on foot or by mountain bike, you can follow a variety of itineraries for every interest. Here are our recommendations for 4 opportunities to discover art, flavours and mysteries in Pontremoli.
Cycling along the right bank of the Magra river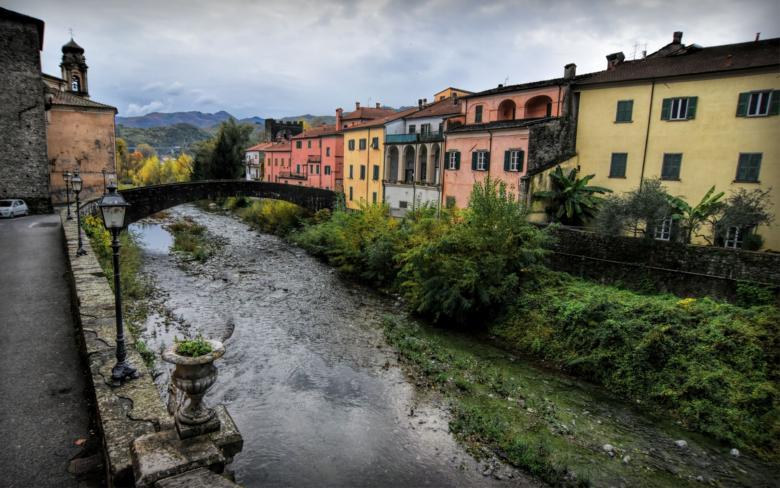 This itinerary offers the opportunity to see the wonderful palaces and bridges dotting the historical centre. The bike path starts at the De Gasperi bridge, where the police station is located, and can be travelled by bike, on horseback or on foot. After crossing the bridge, you'll come to the historic Ponte dello Stemma, or "del Casotto", followed by both the Zambeccari bridge and Cresa bridge. The total length of the path is about 2 km, ending at the riverbank just after the Cresa bridge. From here, you can skip right to the 3rd itinerary (Via dei Chiosi – Piagnaro Castle) simply by crossing the fields on the left or heading across the river.
Walking along the Verde river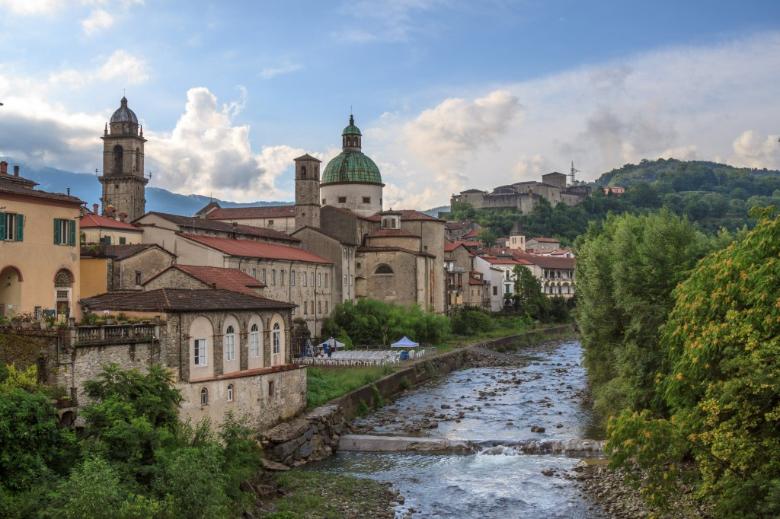 The route starts from the Parco della Torre, near the Ponte dello Stemma and between the Magra and Verde rivers. The walk is about 1 km and can be travelled by bike or on foot. It features a visit to the historic centre, coming to an end after the Zambeccari bridge, accessible via a staircase. From here, you can continue to the 1st itinerary (cycling along the Magra) or 3rd itinerary (Via dei Chiosi -Piagnaro Castle).
From Via dei Chiosi to Piagnaro Castle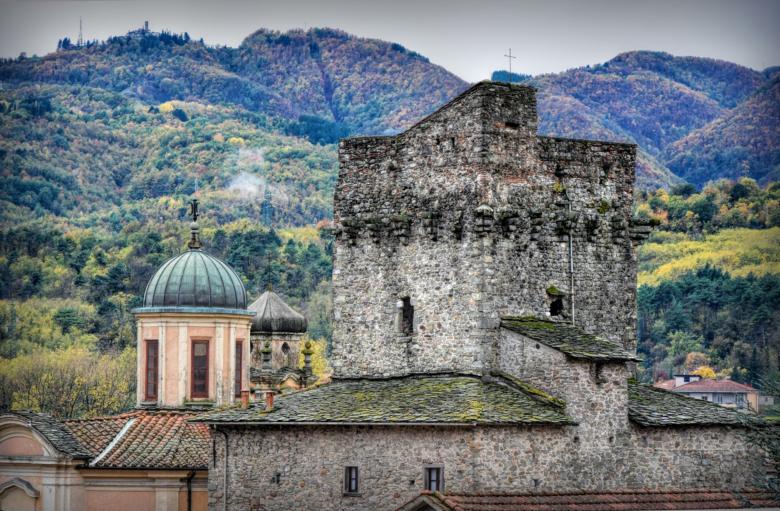 Via dei Chiosi, a private road, can be travelled by bike, on foot or aboard the Trenino Lillipuzziano (a small train). The path starts after the Stone Arch near the parking lot on via del Seminario and stretches for about 2 km along a beautiful boulevard. Crossing the historic bridge over the Verde river, you'll come to Villa Dosi, a splendid example of 18th-century architecture. Before leaving the villa, take the road on the right to Piagnaro Castle, home to the Stele Statue Museum. And don't forget to visit the stunning Church of Sant'Ilario.
From Monte Galletto to the SS. Annunziata Monastery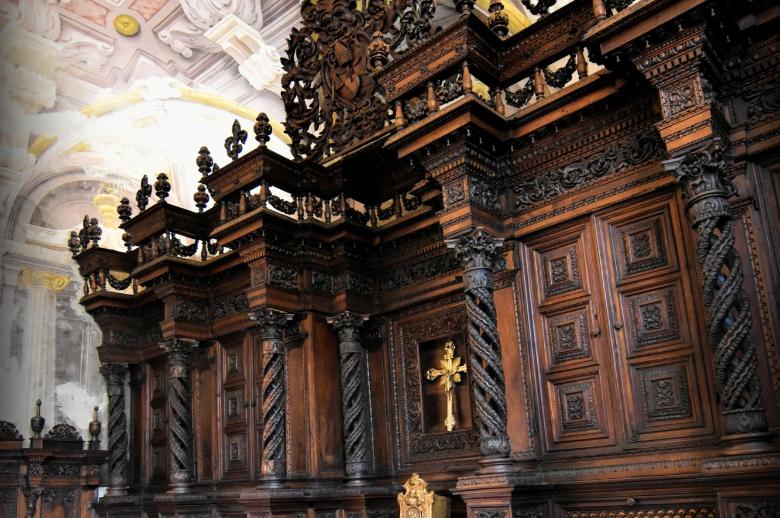 Starting from the Ponte dei Quattro Santi, cross the railway bridge and take the road on the right to La Costa and to Monte Galletto. Continuing on the SS 62 in the direction of Pontremoli, you'll come to the Church of SS. Annunziata and its former monastery, where the State Archives are currently housed. The church preserves a beautiful 16th-century altarpiece by Luca Cambiasio and a 17th-century wooden sacristy.
You might also be interested in