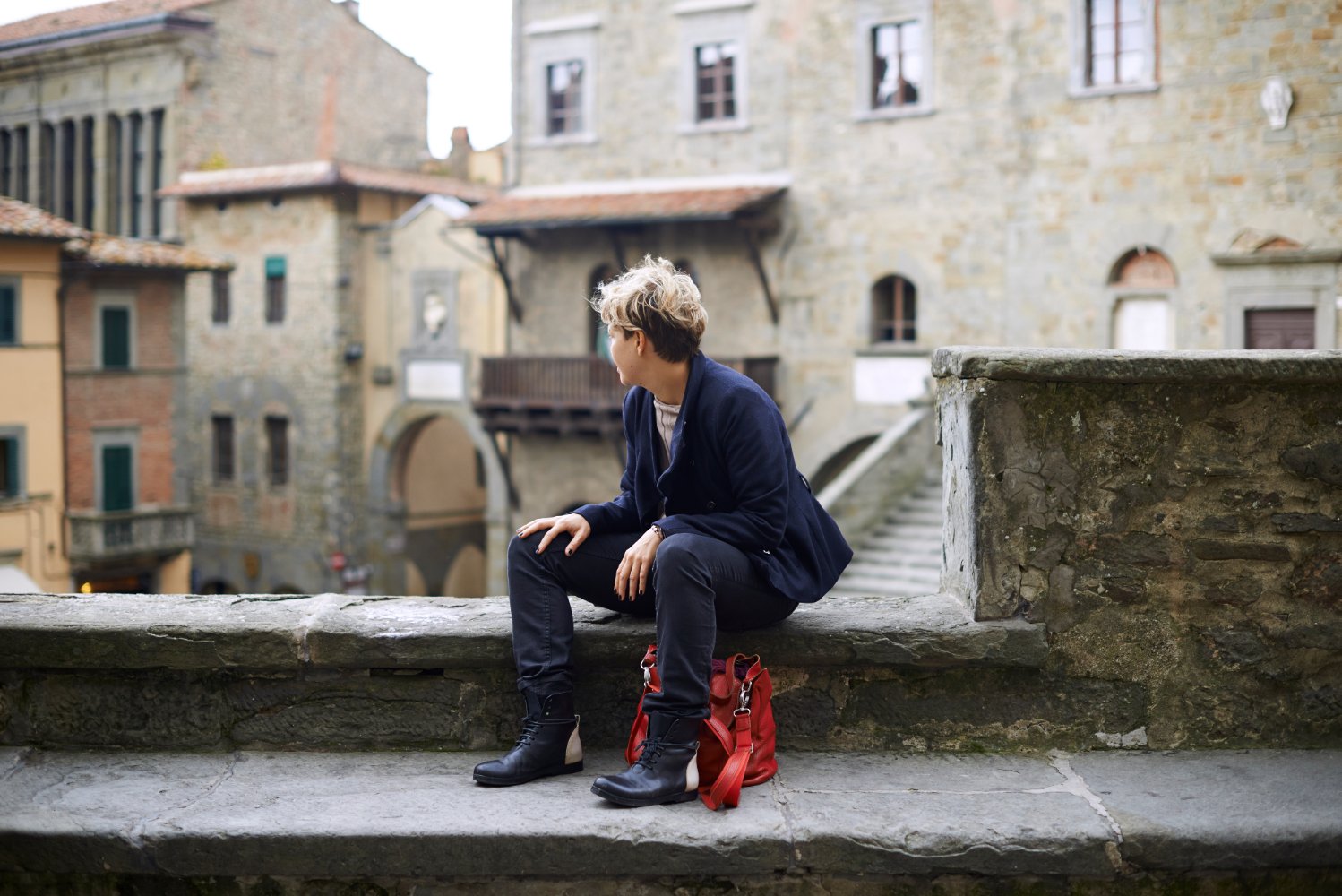 Pisa: low cost, short city break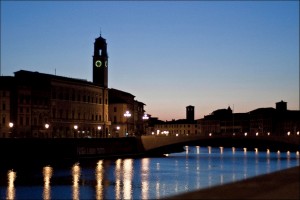 If you're thinking about a low cost weekend in Tuscany, and you don't know where to start from, listen to me!
First of all you have to book a low cost flight to Pisa: there are more than 20 European, African and American cities that are connected with incredibly cheap flights to Pisa.
Once you arrive at  the Pisa Galileo Galilei Airport,
take a train to the Pisa Aeroporto station and go to Pisa Centrale
, Pisa's main station (the ticket is less than 2€). Now you can choose between going to your hotel and leaving your luggage there, or walking with it (since you booked a lowcost flight maybe you just have a 10 kg trolley with you!)
Keith Haring Mural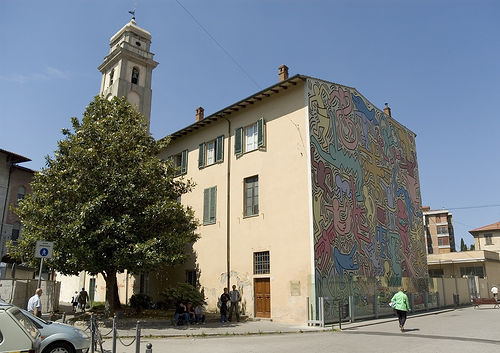 If you still are in Pisa Centrale, walk straight in front of you along Viale Gramsci, then walk along Vittorio Emanuele Square's left side and turn left in Sant'Antonio Square, when you are in front of Massimo D'Azeglio street. The
Keith Haring's mural
is there, in front of a café! It is one of the artist's main works, but it is not in the crowdy tourist paths so you could boast about it with your friends when you go come back home. Now you have to plan your vacation. Do you want to visit Pisa, only? Or do you think it could be a good idea to see the surrounding cities?
Things to see and do in Pisa
If you don't have too much time
, it's
better to stay in Pisa
and enjoy its charm: the Lungarni, the medieval squares, the famous
Piazza dei Miracoli
and its Leaning Tower - one of UNESCO's heritage sites. So buy a city map and start walking. Don't forget to visit Piazza delle Vettovaglie, the San Marco museum or the church of San Francesco, just a few of
Pisa's hidden gems
.
Nightlife in Pisa
is fun too, and if it's late spring or summer
buy a drink
at one of the Lungarno bars and
sip on it whilst sitting on the Arno river's parapet
. Try  organizing your trip in June, so you can admire the breathtaking
Luminaria di San Ranieri
(Lungarno illuminations, on June 16
th
) and the
Gioco del Ponte
(Pisa neighborhoods' contest on the last Sunday of June.)

Day trip to Florence
On the other hand, if you would also like to see other Tuscan treasures,
plan a day-trip to Florence
. You can
reach Florence directly from Pisa Airport
train station, or from Pisa Centrale, and the journey only takes 49 minutes with the
fast trains from Pisa to Firenze
. Here's the complete article about
how to travel from Pisa to Florence
(with useful information about Pisa transportation, too).
Lucca day trip
From Pisa, it is nice to go to
Lucca for a day trip
, too. Take the train from Pisa central to Lucca's main station: cross the street and you will be in front of its
huge Renaissance city walls
. During spring, it's a real delight to walk, bike, run or roller skate on Lucca's walls, but also getting lost in its streets, drink an espresso in Piazza Anfiteatro, walk up Torre Guinigi's 230 steps and photograph the city roofs from the garden on its top.
Leghorn and the Tuscan Archipelago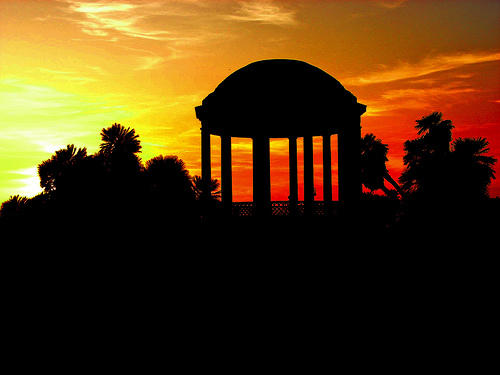 From the Pisa train station you can easily reach
Leghorn
. From Livorno's harbour you can leave for a
holiday in the Tuscan archipelago
! Last but not least, do not forget to eat some typical food from our
Pisa food itineary
! You can find "
cecina
" in both
Pisa and Livorno
, while if you are travelling in autumn don't miss
mushrooms and
truffles from San Miniato
(there's a feast, too) or
Chianni's wild boar feast
in November.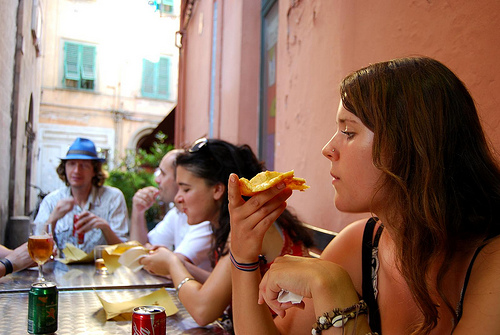 You might also be interested in