38 charming small towns in Tuscany
Discover all the small towns that boast the Orange Flag awarded by the Italian Touring Club
One of the best things about Tuscany is getting lost in the small roads of the territory and discovering new hidden gems. With beautiful, historic towns, you'll be immersed in an entirely unique atmosphere.
If you're not sure where to start, here you'll find a list of 38 charming small towns that boast the Bandiera Arancione. The "Orange Flag" is the tourism quality mark awarded annually by the Italian Touring Club and dedicated to small inland villages that are distinguished by landscape conservation, welcoming atmosphere, promotion of cultural heritage, quality accommodation facilities and great food.

These are the top small towns in Tuscany that you should include in your next itinerary around Tuscany.
You might also be interested in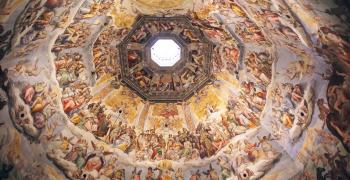 Learn more
Art and Culture
Tuscany is the cradle of the Renaissance and known all over the world for its immense artistic and cultural heritage.
continue...