Interesting ingredients and an unusual tour
24 hours in Lunigiana
Even the most seasoned of travellers needs some time to disconnect and I was so happy to have some in this incredible trip through this area of Tuscany, still unknown by the majority of tourists. Tuscany is much more than just Florence, Pisa or Siena. This region has a lot to offer: charming villages, a lot of history, medieval castles, fortifications and hidden villages.
Tuscany offers you the possibility to explore valleys and mountains, to see the landscape's changing colors of autumn, to enjoy the company of animals from cows, to sheep and horses, learn about Italian cuisine that's so much more than just pasta and pizza. This is an off-the-beaten-track tour of the Lunigiana area.
You might also be interested in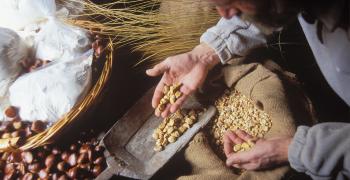 Learn more
Food and Wine
Olive oil, wine, truffle and other culinary delights make up the excellence of Tuscan gastronomy.
continue...