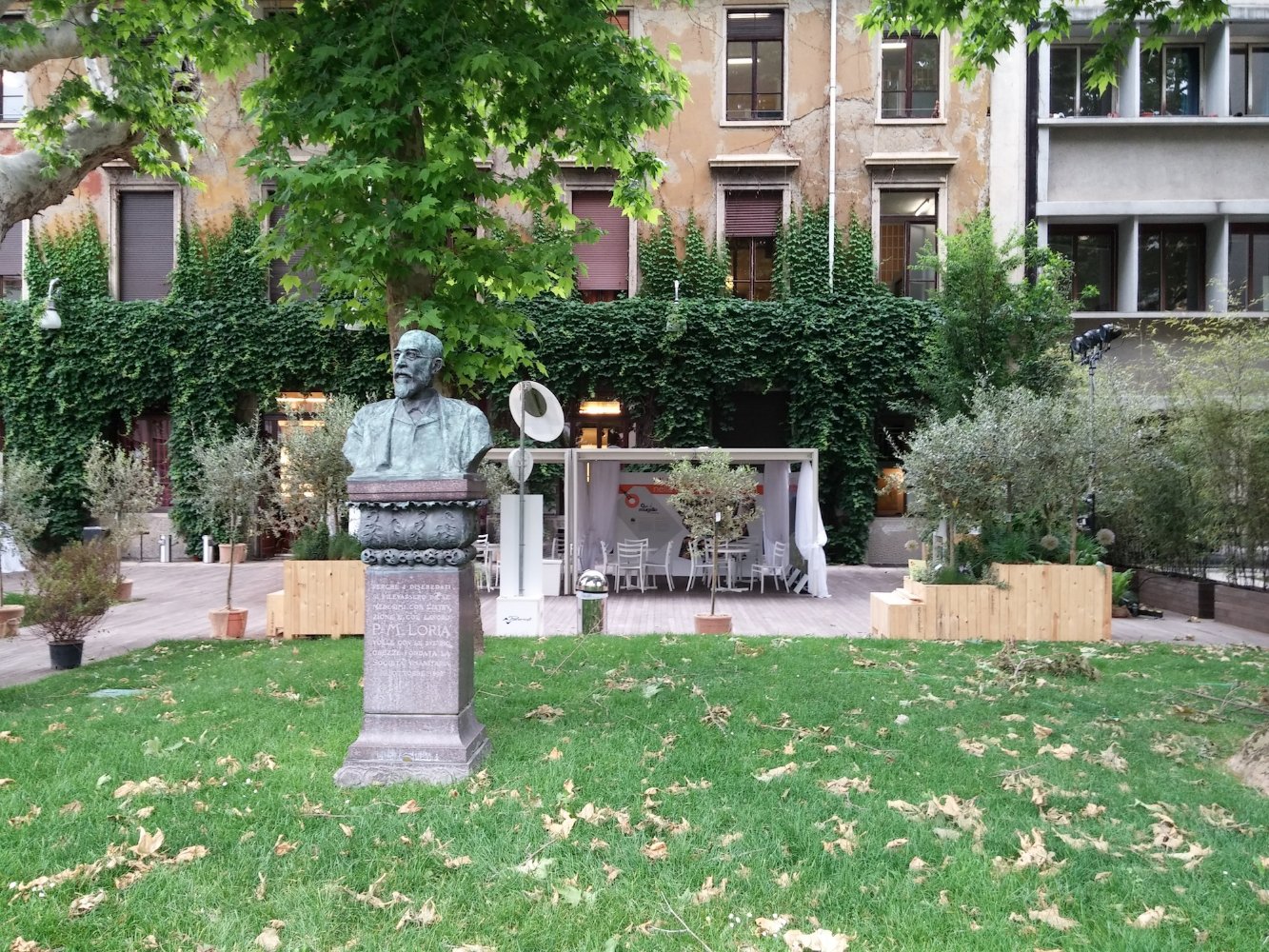 10 itineraries in Tuscany for Expo 2015
Expo Milano 2015 is the Universal Exhibition that Milan, one of the most important cities in northern Italy, will host from May 1 to October 31, 2015. Over these six months, the main theme faced by more than 140 participating countries in the global showcase will be "Feeding the Planet, Energy for Life," and the aim is to find a balance between the availability and the consumption of resources. While Milan will hold conferences, events and performances, the Italian regions are getting ready to welcome over 20 million visitors and Tuscany is no exception. For tourists coming to Italy on this special occasion, Tuscany has organized 10 unusual itineraries that share the same message: Tuscany is the land of Good Living. So after a visit to Expo Milano 2015, head to Tuscany and pick the one that best suits you from these 10 itineraries.
1. Along the Tuscan coast
With this itinerary along the Etruscan Coast you'll discover Pisa and Livorno, hills, ancient wines, traditions and unforgettable islands. First of all, head to Pisa and visit Piazza dei Miracoli (The Square of Miracles) with the Leaning Tower as well as other points of interest dotted around the city such as the lungarni and Piazza dei Cavalieri. You can follow our itinerary with 10 things that are not to be missed. After Pisa, you can visit Livorno, a city with a cosmopolitan soul, designed, built and projected towards the sea. Departing from the old Fortress of the XVI century, continue to the Venice district and the San Marco-Pontino neighbourhood, and then to Piazza della Repubblica and the different Armenian, Greek, and Christian Catholic churches. For a complete itinerary check out this post. Heading south from Livorno, the wine and oil roads of the Etruscan Coast lead to the discovery of interesting medieval small towns and lands known for their prestigious wines. Here is a beautiful itinerary that covers this area and we suggest to continue also with Baratti's Gulf and the Populonia Park. To complete this itinerary head to the Tuscan Archipelago and its diverse scenery.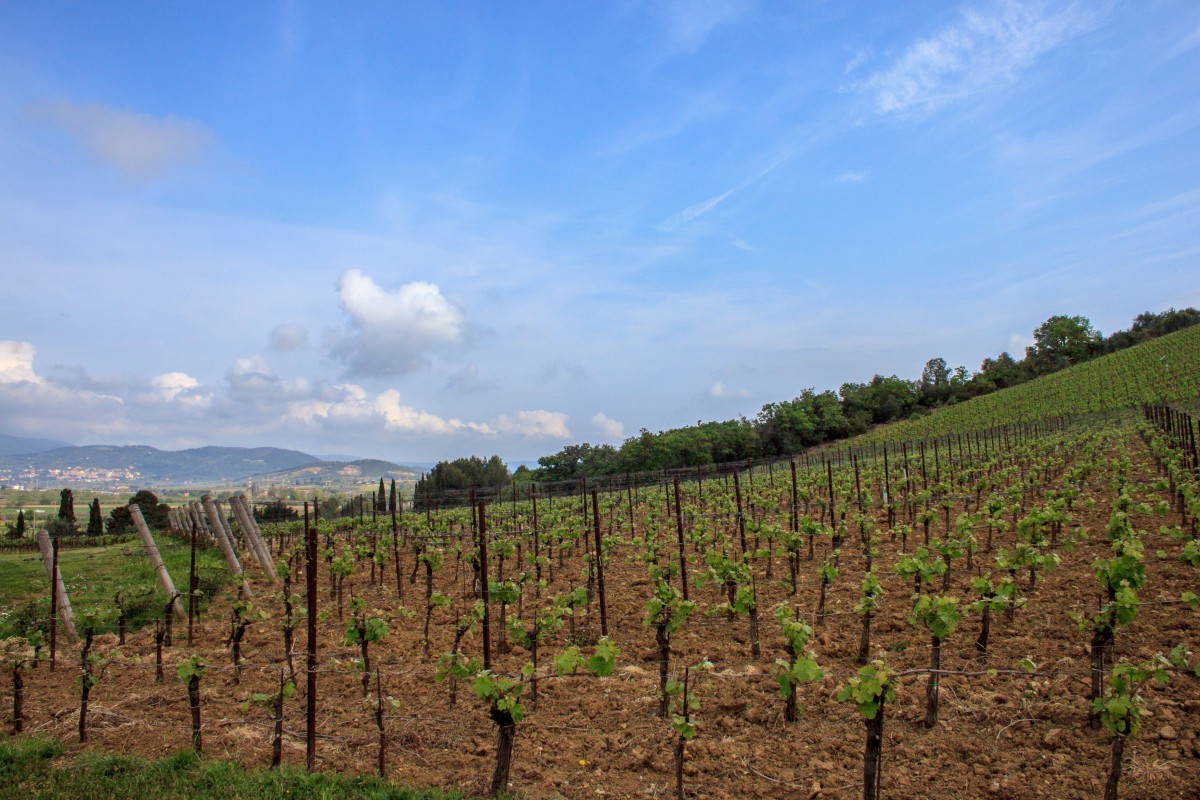 2. Tuscany's wine and hot springs
It may seem a strange couple, however this route ranges from wine to water for days of pure pleasure. Just think that the Etruscans knew them well and used both! The itinerary Tuscan Wines and Hot Springs goes from Arezzo to Siena, on the trail of well-being. Visit Arezzo, head to Castiglion Fiorentino, a small medieval town in the Valdichiana, and then to Cortona, another important Etruscan city. Next stop: Montepulciano, the Renaissance city between Valdichiana and Val d'Orcia, realm of Vino Nobile di Montepulciano. After the wine tour, it's time to relax but before you pass through a beautiful area with Abbadia San Salvatore, Buonconvento, Castiglione d'Orcia, Chianciano Terme, Montalcino, Pienza, Radicofani, San Casciano dei Bagni, San Giovanni d'Asso, San Quirico d'Orcia, Sarteano, Torrita di Siena and Trequanda. This is an area characterized by natural hot springs… enjoy!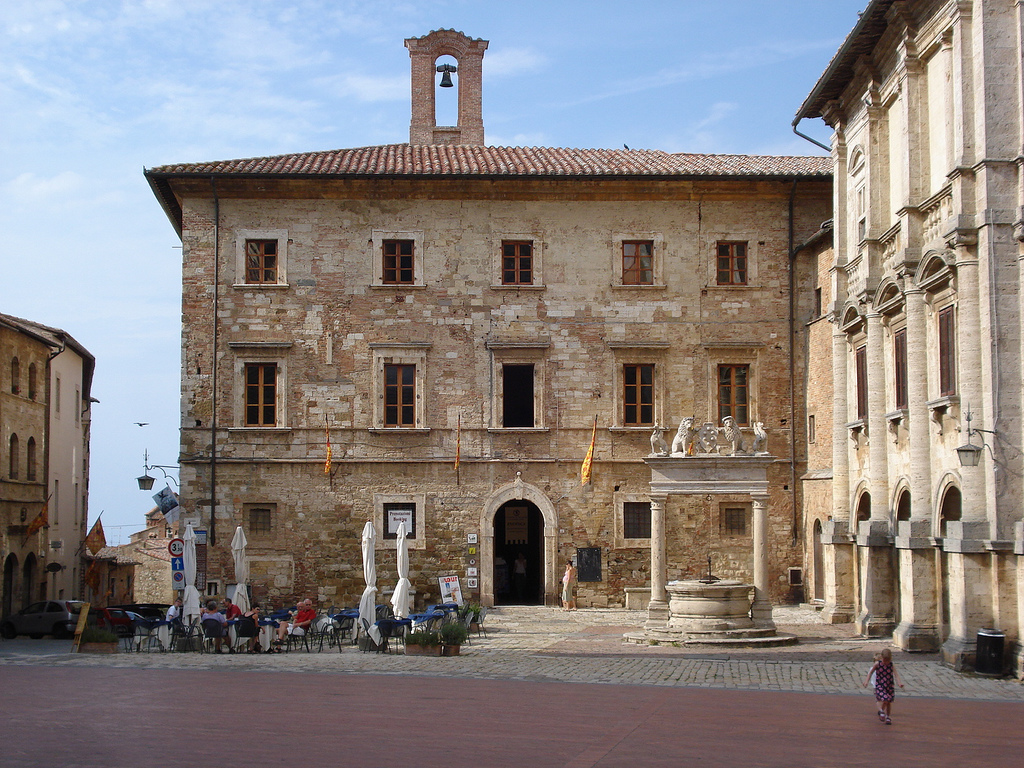 3. Healthy spots near the sea, land and history
This itinerary covers a variety of environments and unique landscapes, rich in hidden, historical and artistic treasures, and traditional tastes from Maremma to Monte Amiata passing through wonderful natural areas such as Tuscan Archipelago National Park, (Maremma Regional Park and the Faunal Park of Mount Amiata). A southern offshoot of Tuscany, Maremma spreads out from the Colline Metallifere (metalliferous hills) to the lagoon of Orbetello, alternating sandy beaches and charming villages. Maremma is a real mix of treasures: from good food and wines to beautiful landscapes; from archaeology and museums to relaxation, Maremma has it all.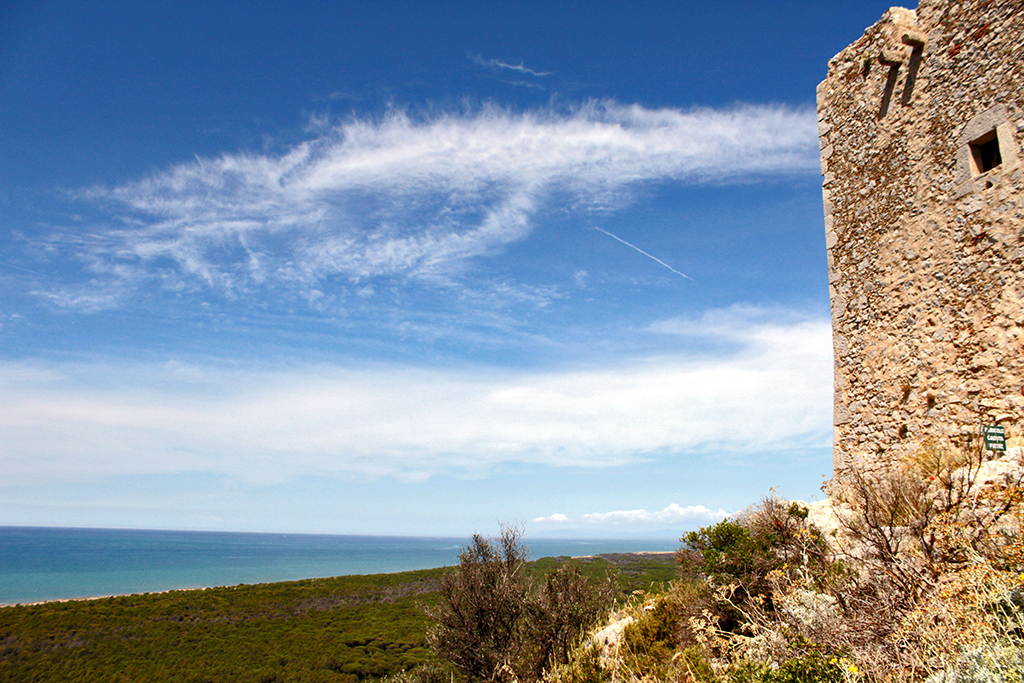 4. Tuscany's UNESCO World Heritage
Nature, culture, and artistic and historical heritage: this is what Tuscany has always stood for. UNESCO acknowledged the inestimable value of this land by naming 7 World Heritage Sites. These sites treasure artistic and environmental beauty and hand down the memory of extraordinary past times, source of inspiration and culture for generations yet to come. Loved by artists and intellectuals who travel and work in Tuscany, these are sites one ought to visit at least once in a lifetime. These sites are: the historic centre of Florence; the historic centre of Siena; Pienza, the symbol of perfect Renaissance architecture; San Gimignano and its towers; Piazza dei Miracoli in Pisa; the landscapes of Val d'Orcia and 14 villas and gardens which belonged to the Medici family. Here are the detailed descriptions.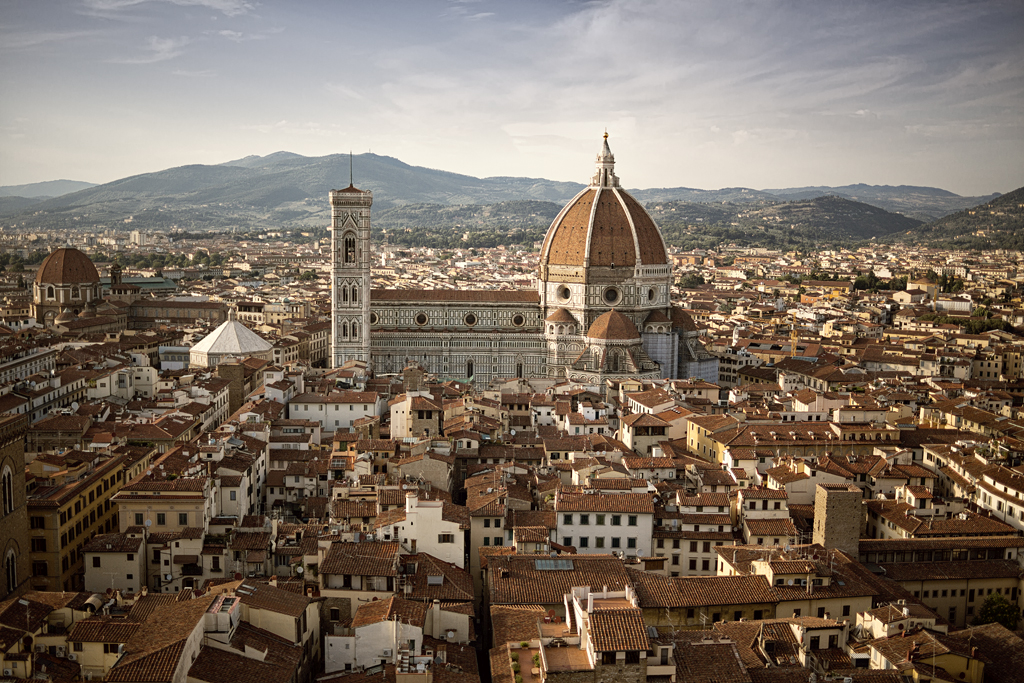 5. Treasures hidden in the lands
This itinerary goes from Medieval to Baroque and Art Deco touching hidden treasures, beaches, parks, caves, hot springs, landscapes and, of course, art. The first step is in the Versilia area known for its long white, fine sand beaches and the cool pinewoods of the coast, as well as for Liberty villas. You can head to the Nature Reserve of Parco Naturale Migliarino San Rossore Massaciuccoli and then to Pisa and surroundings, where you can visit the Certosa di Calci and San Giuliano Terme's thermal waters, already well known in Roman times. Don't miss Lucca and its surroundings: you can follow this itinerary for the city centre and this one for an alternative path. Last but not least, head towards Pistoia and Prato, where you will find Pescia, Monsummano Terme and Montecatini Terme, with Art Nouveau buildings and thermal establishments. Pistoia and Prato are two art cities with traces of a glorious past that have been well maintained and preserved in their historical centres, where squares, cloisters and buildings guard wonderful evidence of a magnificent past. Have a look at tour itineraries for Pistoia and Prato.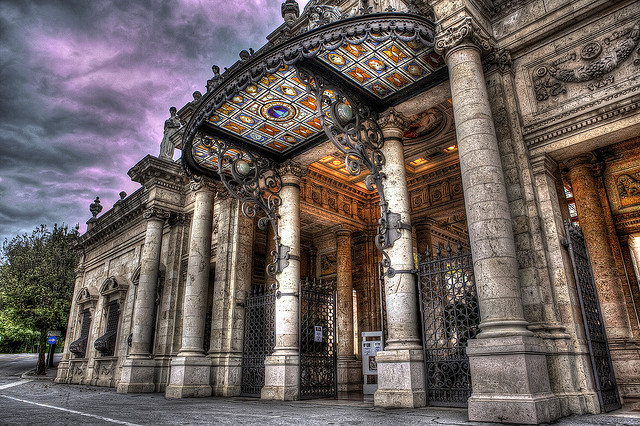 6. Walking in the Apennines
The Tuscan Apennines, expanding from the Parco Nazionale dell'Appennino Tosco-Emiliano (National Park), throughout the mountains near Pistoia to the Parco Nazionale delle Foreste Casentinesi (The Casentino Forest National Park) offers a great variety of flora and fauna and different ecosystems. There are many paths worth exploring. The Apuan Alps, characterized by their rough aspect of hard, compact stone, such as marble, are fascinating not only for their harsh itineraries but also for the karst phenomena which created beautiful caves like the Antro del Corchia. Compared with this, you find the gentle alternation of mountain ops and valleys of the Tuscan Apennines, where amazing landscapes may be seen and experienced in every season, from the Valle del Magra in Lunigiana to the Serchio in Garfagnana, from the Val di Sieve in Mugello to the Valle dell'Arno in Casentino, up to the Valtiberina. A completely different itinerary that covers the Tuscan mountains is to follow Saint Francis, who experienced his mystic experience in the Casentino area.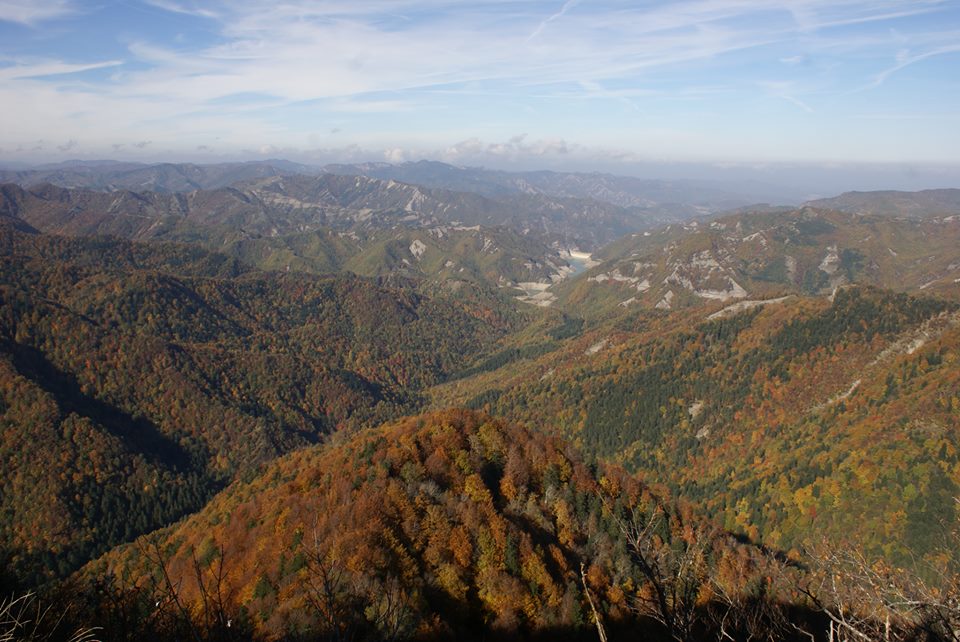 7. The good life of the Renaissance with the Medici family
The Medici family left an amazing inheritance of monumental importance, both artistic and historical, with works which are still available today to those visitors who dream of immersing themselves in the cultural and spiritual world of Renaissance Tuscany. Among others the villas and gardens that were named UNESCO World Heritage Sites are destinations of high interest. This itinerary begins in Florence with a visit to the Uffizi, the Palatine Gallery, the Silver Museum, the Accademia Gallery, and the Boboli Gardens, and continues in the Medici Villas in the surroundings of Florence.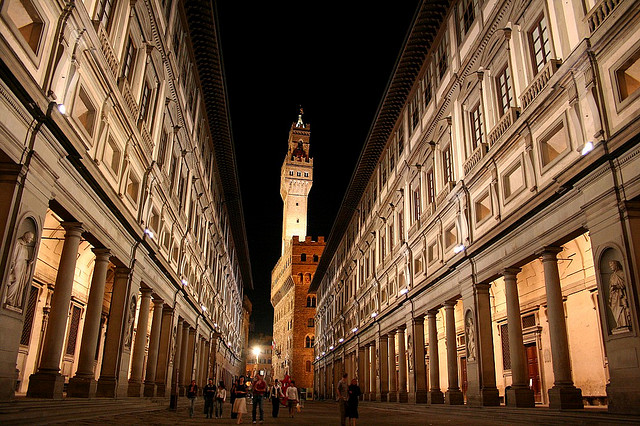 8. Tuscan Landscape
Tuscany is famous worldwide especially for its gentle hills and natural wonders: this itinerary is designed for people who wish to explore nature between Florence and Siena. You can start with the fascinating Tuscan countryside of the Via Volterrana and the majestic Certosa di Firenze and head to the Etruscan city of Volterra. From here go to Larderello and Colline Metallifere and then to San Gimignano, Certaldo and Valdelsa for other unmissable landscapes. The journey can end in Siena, which needs no presentation! Maybe this post can help. Another area that really deserves a visit in Tuscany is the Chianti countryside, a land dotted by villas, farms, castles and tower towns, which along the Via Chiantigiana and through Castellina in Chianti, Radda in Chianti, Panzano and Greve in Chianti takes you back to Florence.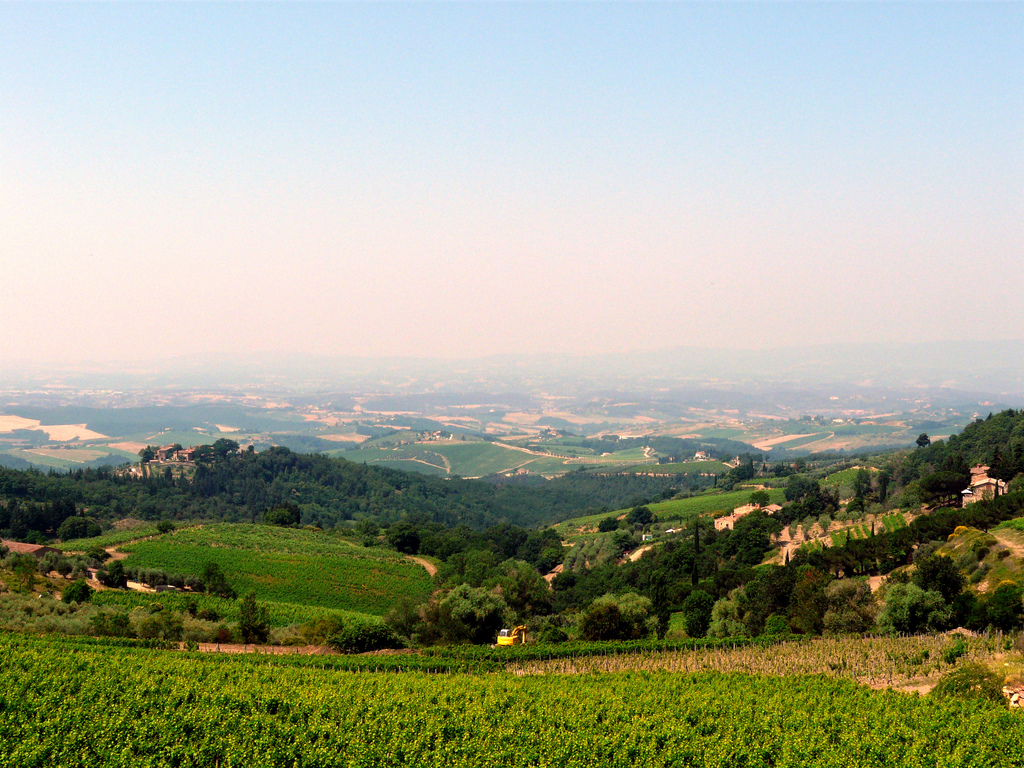 9. Creativity, talent and infinity imagination: the places of Leonardo's spirit
This is a journey to discover Leonardo da Vinci through the places of his birth and work. It also includes the historical and cultural landscapes that inspired him: the lands of the Tuscan Renaissance and the fifteenth-century Florence. You can start with the Uffizi Gallery, which hosts his early works and continues with a walk through the historic centre of Florence to relive the places of his youth. Then you can move to Anchiano, the place of his birth, and then Vinci. Have a look at this post for more info.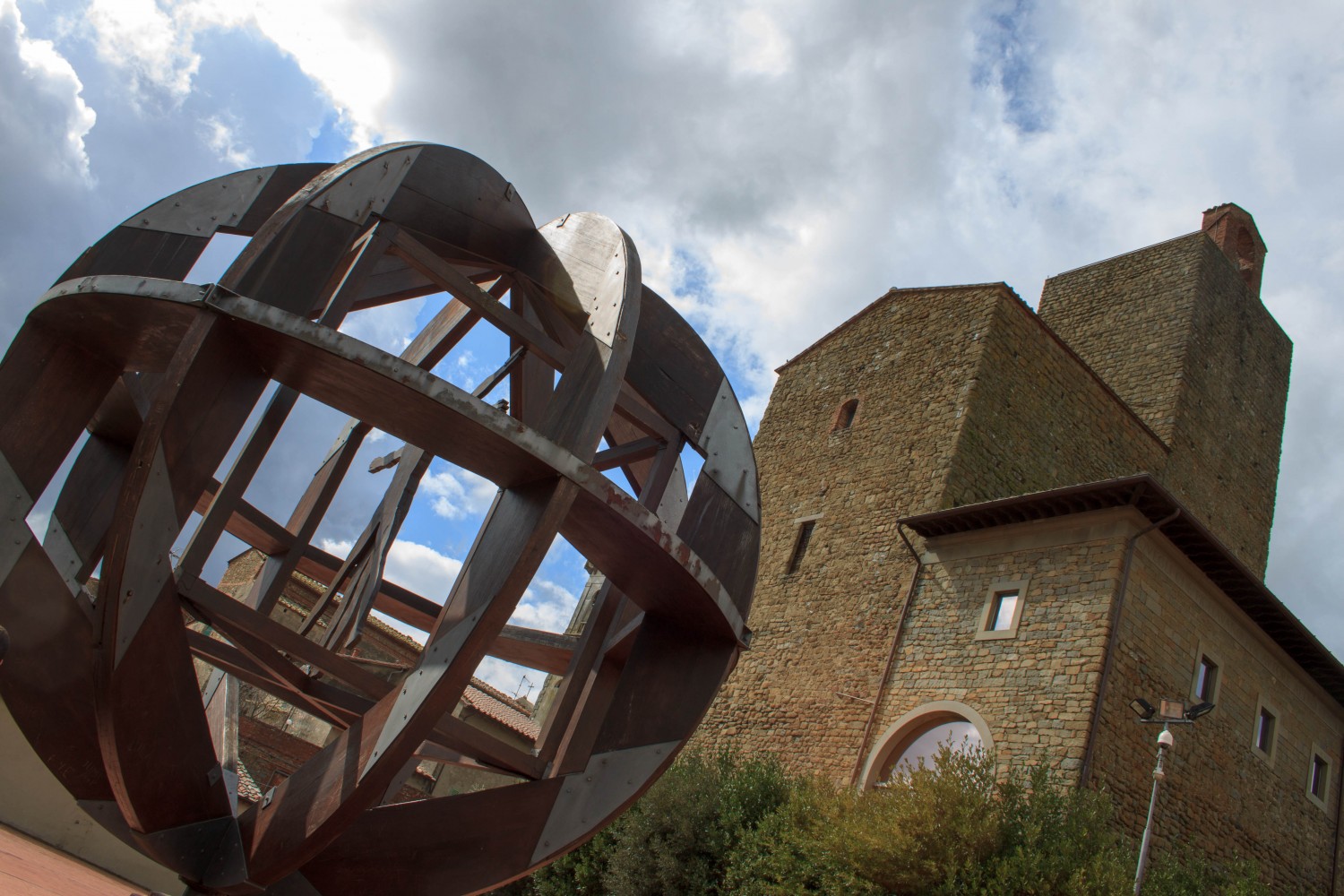 10. The Via Francigena: a journey through the Good Life in Tuscany
All the things you need to know about the Via Francigena is already in this article.
You might also be interested in