Which refreshing flavor would you choose?
Top 5 most refreshing gelato flavors
Summer is definitely here in Tuscany. With temperatures pushing forty degrees centigrade, one way to keep your cool under the Tuscan sun is to do what the Italians do: eat gelato.
When I was a child, summer family dinners would always conclude, at about ten o'clock at night, with a trip to the local bar to buy gelato. We would eat it from little tubs or coppe in the heat of the night, with bats swooping overhead as we walked back home under the stars, to the soundtrack of crickets.
Italian artisan gelato comes in such a wide variety of flavors that while I was out and about in the Tuscan Valtiberina—and beyond—I decided to search out the most refreshing to ward off the summer heat. Here are my top five.
#5 Arancia rossa (blood orange)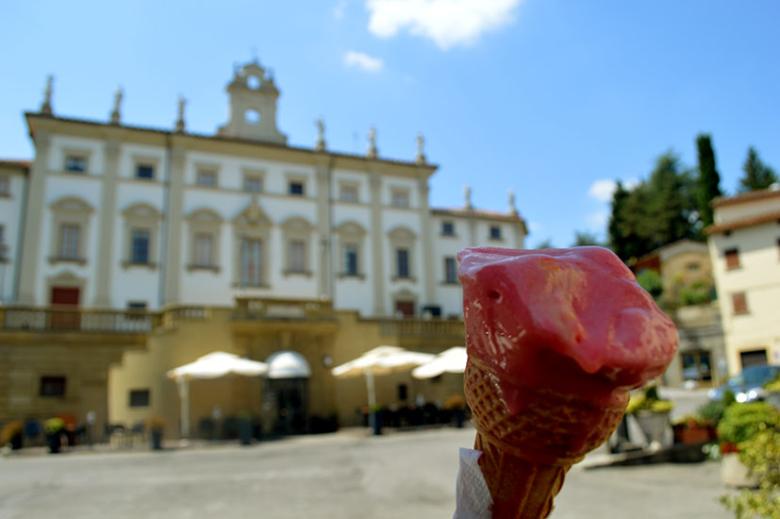 Fresh and fruity, blood orange makes a good gelato. It lacks the acidity to make it super refreshing but makes up for that in taste. I tried this in Anghiari, one of the most beautiful Tuscan hill villages, sitting in the square outside the eighteenth-century theatre whilst enjoying the view over the terracotta rooftops of the town.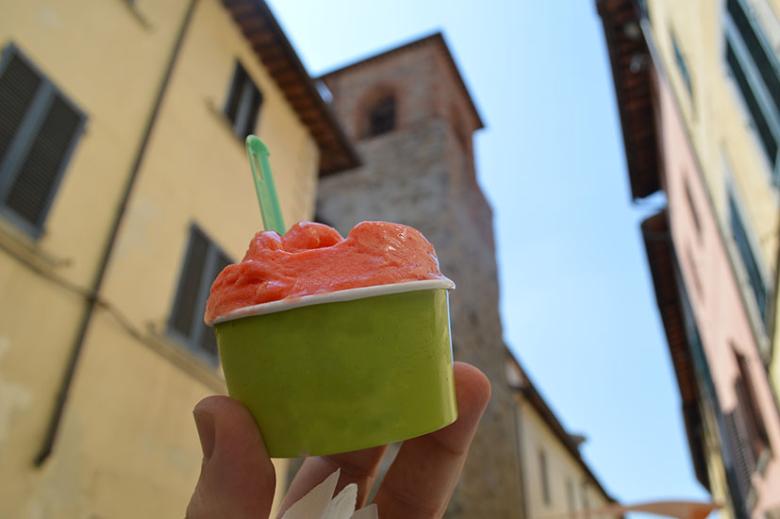 One of the most refreshing of summer fruits, watermelon retains its magic when made into gelato. I devoured this sitting on the steps of the Sansepolcro Civic Museum, outside a glass window through which you can glimpse The Resurrection by Piero della Francesca, a masterpiece which has become the symbol of the town.
#3 Maracujá (passion fruit)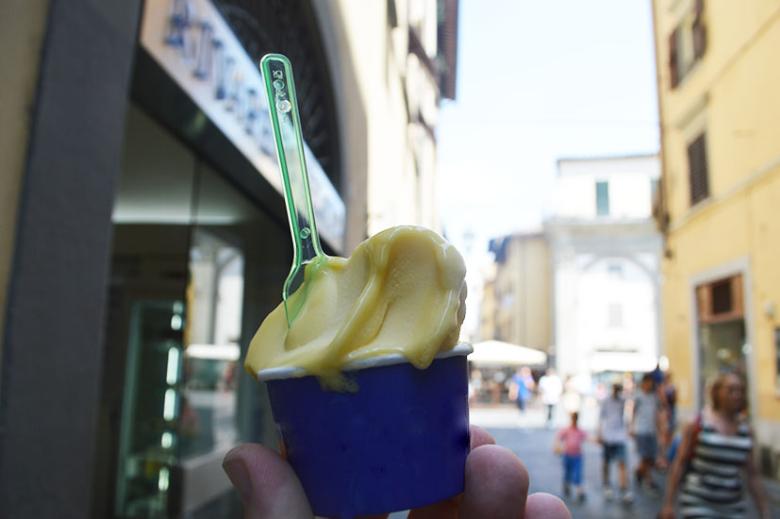 Some people are passionate for this fruit in the summer and I must say it cooled me down on a very hot day. This was an after-lunch treat in Florence just before an amazing afternoon, spent surrounded by Etruscan artifacts in the National Archeological Museum.
#2 Pompelmo rosa (pink grapefruit)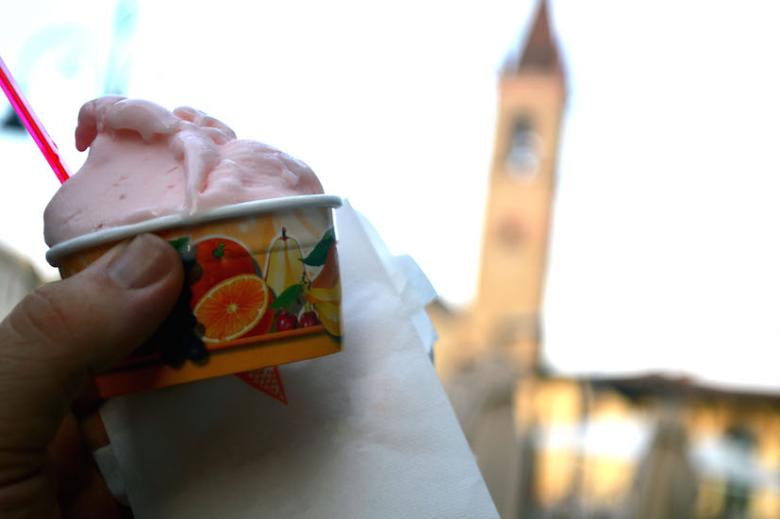 Tart, sweet, creamy—the ideal combination for refreshing gelato and a very pretty color as well. And it was the perfect partner to an evening spent in the Piazza Sant'Agostino in Arezzo, the hippest part of town, enjoying live music from the Arezzo Celtic Festival.
#1 Limone e basilico (lemon and basil)
Lemon has to be the most refreshing of all citrus fruits, and with its mouth-puckering sharpness cutting through creamy gelato, it's ideal for the summer heat. Coupled with basil it gains a sophistication perfect on its own or for finishing off a gourmet meal. This one I tried Italian style during an evening passeggiata in Sansepolcro, when the local people take to the cooler streets and squares to meet friends and catch up with the local gossip.
Inspired by the winning flavor, I came straight home and developed my own version.
And, I'm sharing the recipe with you below. Buon appetito!
Gelato al limone e basilico - Lemon and basil icecream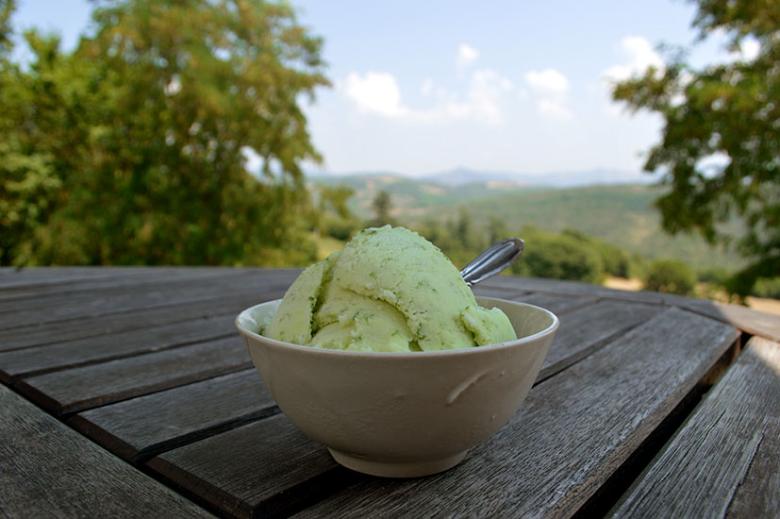 Ingredients - 15 large basil leaves, - 200g (1 cup) granulated sugar, - 100ml (3 fluid ounces) milk, - 50ml (1 ½ fluid ounces) cream, - 100 ml (3 fluid ounces) water, - juice of 2 ½ lemons.
Method 1. Put the basil and sugar together in a blender and mix until the sugar has gone green. 2. Combine this with the milk, cream, water, and lemon juice. Whisk until all the sugar has dissolved. 3. Freeze in an ice-cream machine according to the manufacturer's instructions.
You might also be interested in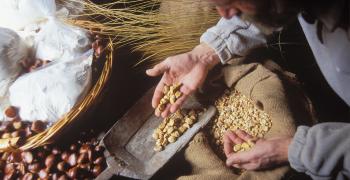 Learn more
Food and Wine
Olive oil, wine, truffle and other culinary delights make up the excellence of Tuscan gastronomy. ...
Continue...