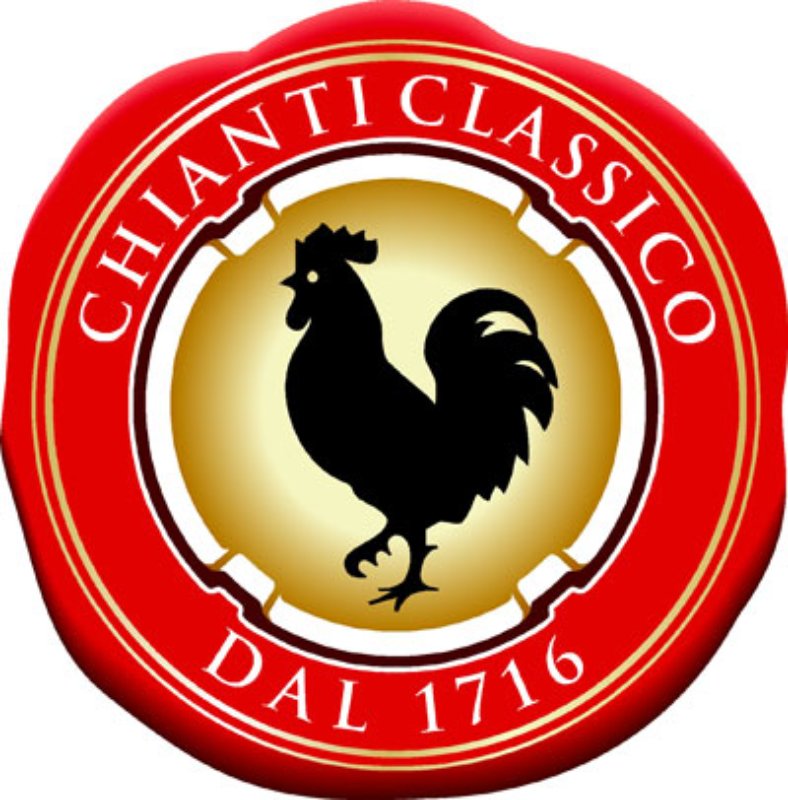 Wine, olive oil and honey
Vino Chianti Classico DOCG
La produzione più antica della Toscana
Category
Wine, olive oil and honey
L'intero territorio amministrativo dei comuni di Greve in Chianti (FI), Radda in Chianti, Castellina in Chianti e Gaiole in Chianti (SI) e parte del territorio amministrativo dei comuni di San Casciano in Val di Pesa, Tavarnelle Val di Pesa e Barberino Val d'Elsa (in provincia di Firenze) e Poggibonsi e Castelnuovo Berardenga (in provincia di Siena).

La DOCG Chianti Classico è riservata ai vini della zona di origine più antica della più vasta area di produzione del vino Chianti. Dal 1996 al vino Chianti Classico è attribuita una regolamentazione autonoma con apposito disciplinare. In tutto gli ettari del Chianti Classico non superano quota 7000. Dalla vendemmia 2006 c'è una grande novità: per la prima volta il Chianti Classico non è stato prodotto con uve a bacca bianca (nella fattispecie il Trebbiano e la Malvasia). Visitare la zona di produzione del Chianti Classico significa scoprire stupendi scorci paesaggistici ma anche borghi e luoghi di grande bellezza come Radda, il castello di Brolio, San Felice.

I vitigni - Le nuove regole prevedono per il Chianti Classico la possibilità di usare uva Sangiovese da un minimo di 80 fino al 100% (in questo caso si parla di Sangiovese in purezza). Eliminate le uve a bacca bianca, il 20% dell'uvaggio può essere costituito da altri vitigni a bacca rossa. Diffusi nella zona sono il Canaiolo, il Colorino o altri vitigni come Cabernet e Merlot. Si ricorda che un nuovo vigneto del Chianti Classico può entrare in produzione solo dopo 4 anni dall'impianto e che la resa massima (abbassata con le ultime norme) è fissata in 75 quintali per ettaro. Il vino Chianti Classico può essere immesso al consumo a partire dal 1° ottobre dell'anno successivo alla vendemmia. La Riserva deve essere sottoposta a un invecchiamento di almeno 24 mesi di cui almeno 3 di affinamento in bottiglia.

Caratteristiche organolettiche - Il disciplinare individua nel sentore di viola mammola una delle caratteristiche precipue del Chianti Classico. Il colore deve essere rubino vivace, tendente al granato con l'invecchiamento. Il sapore è armonico, asciutto ma leggermente tannico. La gradazione alcolica minima è di 12°, che salgono a 12,5° per la Riserva.

Gastronomia - È un grande vino che ben si abbina con i grandi piatti della cucina toscana, a partire dalla bistecca (o costata) alla fiorentina. Ma anche con il cinghiale in umido o con un piccione al forno. In genere tutte le carni rosse ben si accoppiano con il Chianti Classico. Che può essere bevuto a fine pasto anche in abbinamento a un pecorino toscano di media o grande stagionatura. Per qualcuno il Chianti Classico può diventare un bel complemento anche con un cacciucco alla livornese (o alla viareggina, più delicato).
You might also be interested in
Chianti
The Chianti hills, which resemble a wavy chain, are between the provinces of Florence, Siena and Arezzo and have always epitomized this land, popular since the first person ever set foot here. ...
Scopri Chiantikeyboard_backspace