Wine, olive oil and honey
Val d'Arbia DOC
A journey through vineyards, history and traditions, in a territory bordering Chianti
Category
Wine, olive oil and honey
Consortium
Provincia di Siena
Someone once called it the "modern wine of an ancient tradition", because while it's true that the white Val d'Arbia wine is a product of our current age, obtained through the most present-day techniques of vinification and conservation, it's also true that the origin of this wine must be traced to what was once white Chianti. In fact, the majority of this DOC's territory extends as much along the hills of the Chianti Classico region as those of the so-called Chianti Senese.
Val d'Arbia is both a name and an environment rich in historical meanings: this was the tragic theatre of the battle of 1260, mentioned by Dante Alighieri in the Divine Comedy, in which the Sienese Ghibellines defeated the Florentine Guelphs, the latter of whom's blood, as legend has it, turned the Arbia torrent red.
Val d'Arbia wine is produced with grapes from Tuscan Trebbiano vines and Malvasia del Chianti (70-90%) and Chardonnay (10-30%). Other white varietals (excluding aromatic ones) can also be used, up to a maximum of 15%. The maximum yield is 110 quintals per hectare.

Val d'Arbia Vin Santo is another area product – it comes in sweet, dry and semi-dry varieties and is obtained using the same grapes and aged in barrels for at least three years.
Val D'Arbia has a feeble, straw-yellow color with greenish tones and a delicate scent. Its minimum alcoholic gradation is 10,5°.

Vin Santo has a color that can range from straw yellow to deeper ambers, with an intense, distinctive scent and a minimum alcoholic gradation of 17°.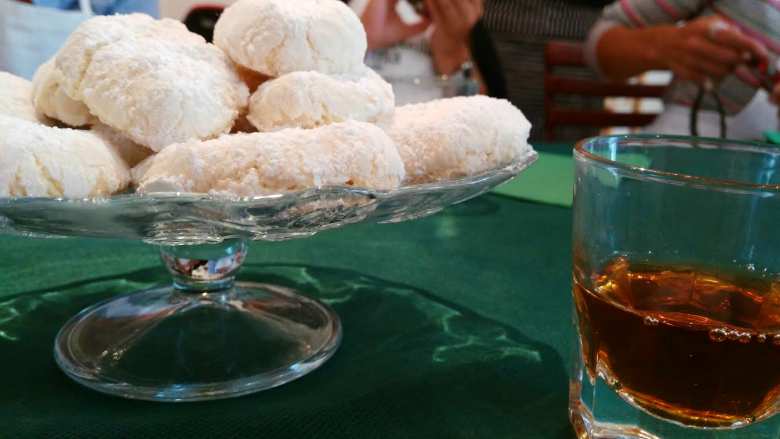 Val d'Arbia wines are excellent as an aperitif, or to accompany vegetable dishes, broth-based soups and white meats.
Vin Santo, rather, is ideal paired with Sienese baked goods like ricciarelli and panforte or simply as a "meditation wine."
You might also be interested in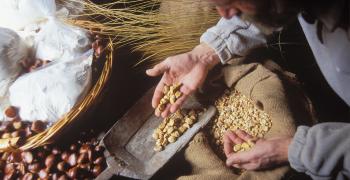 Learn more
Food and Wine
Olive oil, wine, truffle and other culinary delights make up the excellence of Tuscan gastronomy.
continue...