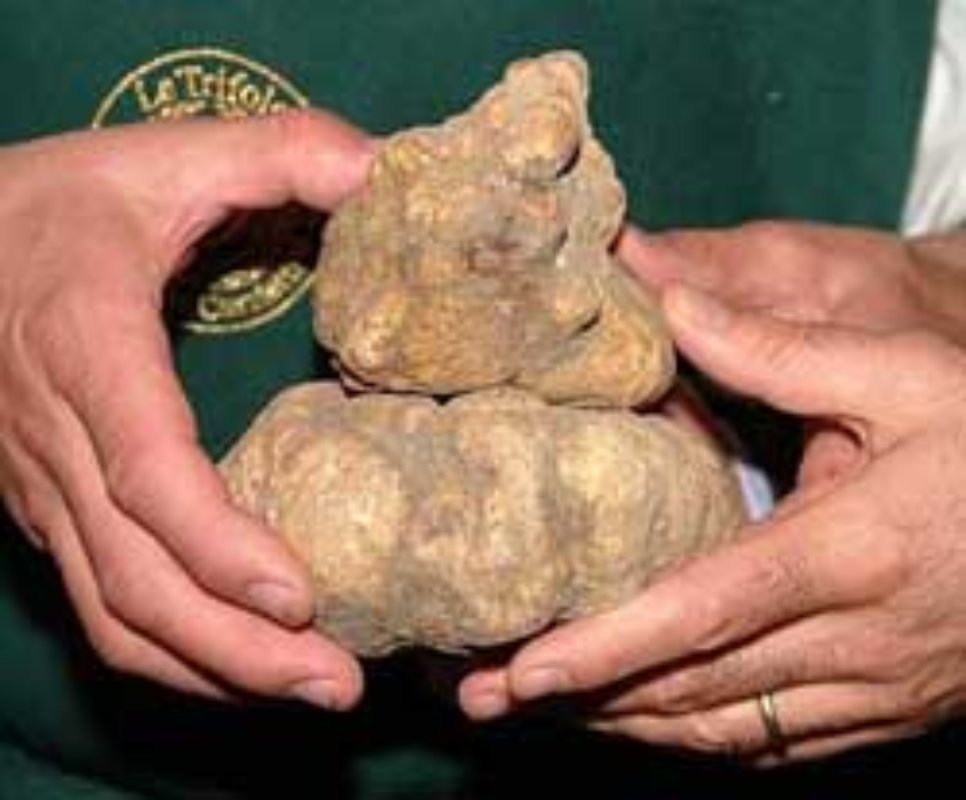 room_serviceOther
Truffle
Truffle hunters are organized into associations to safeguard and manage truffle growing
Tuscany is a region with a significant truffle production, a high proportion of which are of the white variety, the most prestigious amongst the many kinds found.

TRUFFLE HUNTING TRADITION
Truffle production is seasonal and this makes it hard to quantify the harvest. Truffle hunting, though, is widespread throughout the region and truffle hunters are organized into associations to safeguard the truffle-growing eco-systems, manage the truffle grounds and enhance the product. Tuscany regional legislation set up five protected areas for the product, two of which are in the province of Florence: The white Mugello truffle and the white Tuscany truffle from the hills of San Miniato on the south western border of the province.
THE WHITE TRUFFLE
The white truffle (Tuber Magnatum Pico) has a smooth outside layer of light yellow or light green, and its flesh ranges from brown to hazel, sometimes with touches of bright red. It has many narrow light-coloured streaks which disappear with cooking. Its size varies from that of a chick-pea to a large orange and it gives out a strong pleasing aroma similar to methane or fermented cheese. White truffles are gathered in hilly areas, along riverbanks, in shady valleys, on damp valley floors and on hillsides facing north. It is often found where there are poplars, willows, hazelnut trees and oak, but it is also to be found in the Apennines in mixed species woods, on the edges of cultivated land or former pastures under Turkey oak and hornbeam trees.
HUNTING SEASON
Gathering is permitted from 10 September to 31 December and hunters must have a dog trained to hunt truffles and a special tool, the "vanghetto" to dig truffles up. Tuscan by-laws permit cultivation in monitored plantations (where improvements to a naturally existing truffle ground may be carried out and thus the harvest can be regulated), but experiments have also been carried out on cultivated truffle grounds sown with biologically pre-disposed tree species.

STORAGE
Truffles can be stored in the refrigerator in closed containers and white truffle is best eaten raw because cooking destroys much of its characteristic taste and smell.

White truffles can be enjoyed in the restaurants of the province in Autumn as well as at local festivals and exhibitions which are held regularly, for example the third Sunday of November in Borgo San Lorenzo and Montespertoli and the last Sunday of October in Montaione.

BLACK TRUFFLES
In addition to the white truffle, less prestigious varieties are also to be found in this region such as the black truffle (Tuber Melanosporum Vitt.), with its black surface covered in small polygonal bumps and which has a blackish-violet flesh, the Tuscany truffle (Tuber albidum Pico), with a smooth bright-blond surface and light-coloured flesh and an aroma slightly reminiscent of garlic; the Burgundy truffle (Tuber uncinatum Chatin) with its black bumpy surface and dark flesh with light-coloured streaks, very similar to the summer truffle (Tuber aestivum Vitt.) which also has a dark, wrinkled surface but a yellow bronze flesh with many light-coloured streaks and a delicate aroma similar to that of mushrooms.

Source: www.firenzeturismo.it
You might also be interested in
Valdarno Inferiore
The territory surrounding the Leaning Tower is vast and varied, but they're known by everyone thanks to a deeply-felt belonging to this centuries-old province, which is certainly much more than just its capital, Pisa. ...
Scopri Valdarno Inferiorekeyboard_backspace