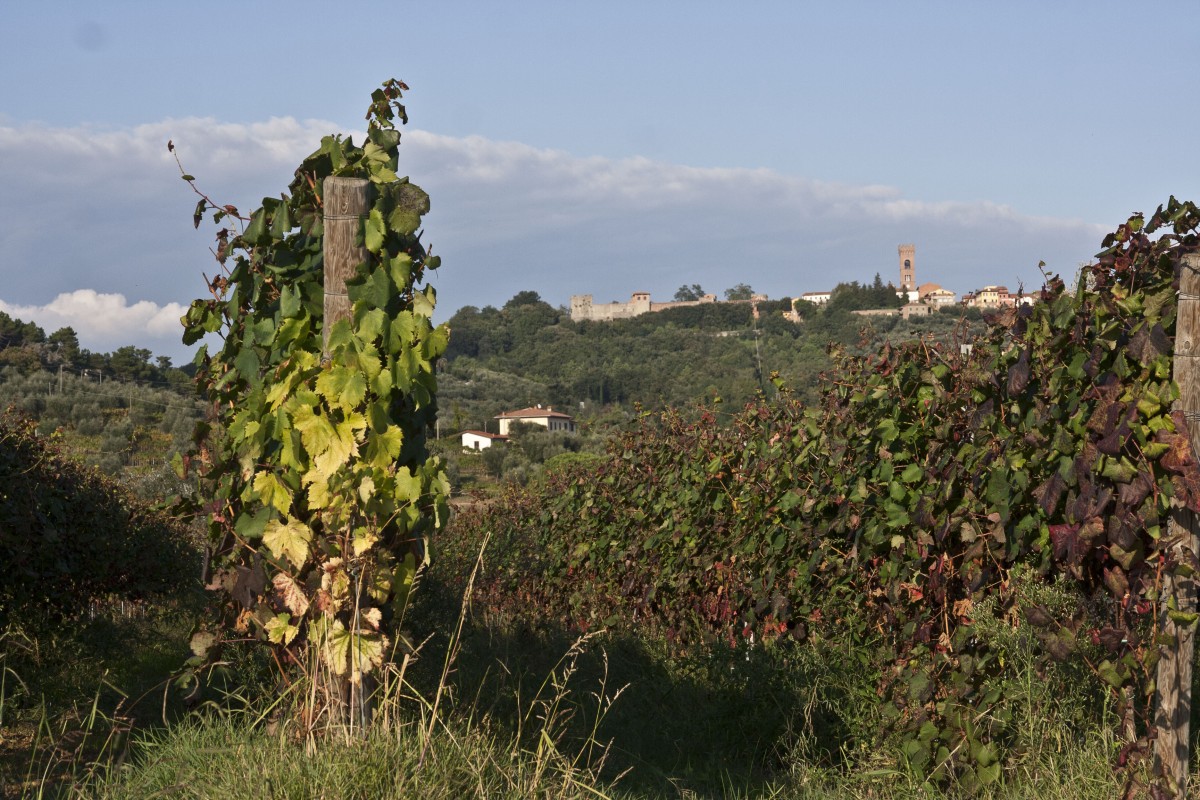 Wine, olive oil and honey
Montecarlo wine (DOC)
Montecarlo wine has been enjoyed since the fifteenth century. It goes excellently with seafood dishes
Category
Wine, olive oil and honey
The Montecarlo DOC certified wine producing area is south of Lucca and on the border with the province of Pistoia. It has a richer history and tradition of wine making than any other area in the region. The name comes from the ancient town of Montecarlo nearby, located on a rocky hilltop that separates the Val di Nievole and the plain around Lucca. The land here is particularly fertile. The wine produced here has been enjoyed for centuries (Pope Gregory XII praised it at the start of the fifteenth century) and today has an excellent reputation as one of the great treasures of Tuscan wine making. Many different varieties of grape are grown here such as Pinot gris, Pinot noir, Semillion, Roussanne, Merlot, Cabernet Franc and Cabernet Sauvignon. Many of these transalpine varieties were brought to the region by Giulio Magnani at the end of the nineteenth century after he went to France to study vine cultivation and wine producing techniques. These varieties, along with more local ones, are used to make the local wines in accordance with Disciplinary rules. Montecarlo wines have a balanced flavour and a wonderful aroma. They go excellently with seafood and more traditional local dishes.
You might also be interested in
Lucchesia
Centuries-old towns to explore, spas perfect for a dose of rejuvenation, 18th-century villas set in magnificent gardens: this is the Lucchesia, a lively landscape modeled on the meanderings of the Serchio river and dotted with medieval hubs. ...
Scopri Lucchesiakeyboard_backspace