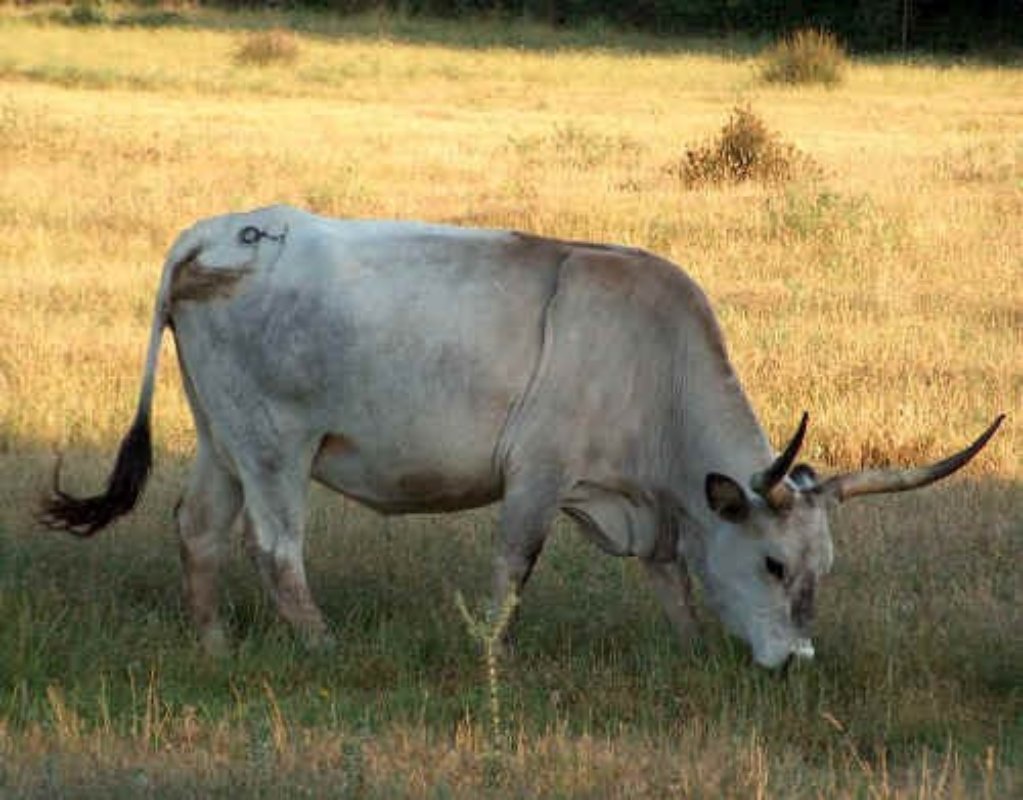 Meat and fish
Maremmana beef
Ancient cattle breed provides an intense and special flavour
These magnificent animals are easily spotted for their great curved horns, their white coat and their proud, robust stance.
HISTORY
These cows have grazed wild in the Maremma countryside for centuries. The Maremma cattle of today are descendants of the earliest example of European cows, the Plinio breed and in fact they go back as far back as the Etruscan era, when they were bred on this very same land.
CHARACTERISTICS
The Maremmana cattle are tough and able to adapt well to the marshy land of the Maremma region. They nonetheless risked extinction in the past, firstly due to a land reclamation programme which took away their natural habitat and secondly because of the emergence of ever more specialized breeds that threatened to over run them.
Today, the cattle are lucky enough to be under the protection of the Slow Food organisation. There are currently around three thousand cows that live wild in the Maremma area and which are looked after by the famous Maremma cattle herds.

FLAVOUR
These cattle live in the wild, which is partly what makes their meat so special. It is healthier and gives it such a bright colour and great aroma. It's intense red colour and its flavoursome, lean meat has the advantage of loosing very little water during cooking, which means that it has a naturally delicious taste. It is perfect for meat stews.
You might also be interested in