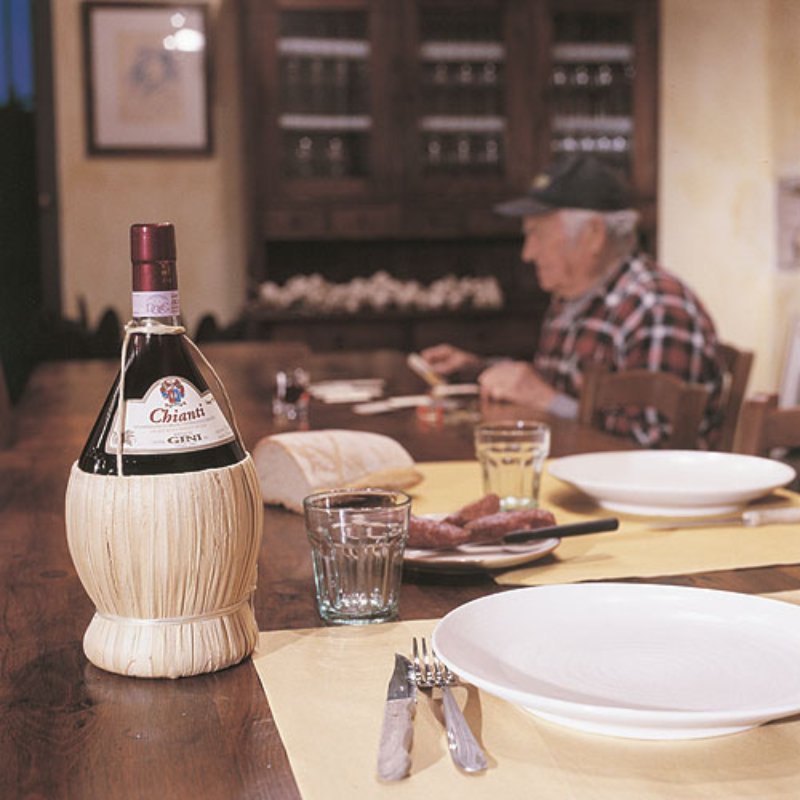 Wine, olive oil and honey
Large bottles or 'flasks' of wine
Traditional bottles used for storing wine
Category
Wine, olive oil and honey
The origins of these large bottles or 'flasks' of wine is uncertain.
In order to trace their history it's necessary to turn to some important historical documents. There is evidence of the existence of these bottles in fourteenth century frescos where they are depicted hung from a rope and missing their traditional straw base. Two also appear leaning against a wooden trunk in a fifteenth century work by Botticelli, this time they have the typical straw base. Two small flasks appear in Ghirlandaio's painting, 'La Nascita di Giovanni Battista' ('The Birth of John the Baptist'). The first ever written evidence of a similar kind of bottle appears in a document from 1275 at San Gimignano where a certain Cheronimo was given permission to open a glass making factory. The container grew in importance until it even had laws that governed its capacity and how it was produced.

Today, these flasks are disappearing from the market due to the high cost of the straw base and the fact that their odd shape makes them difficult to transport.
You might also be interested in