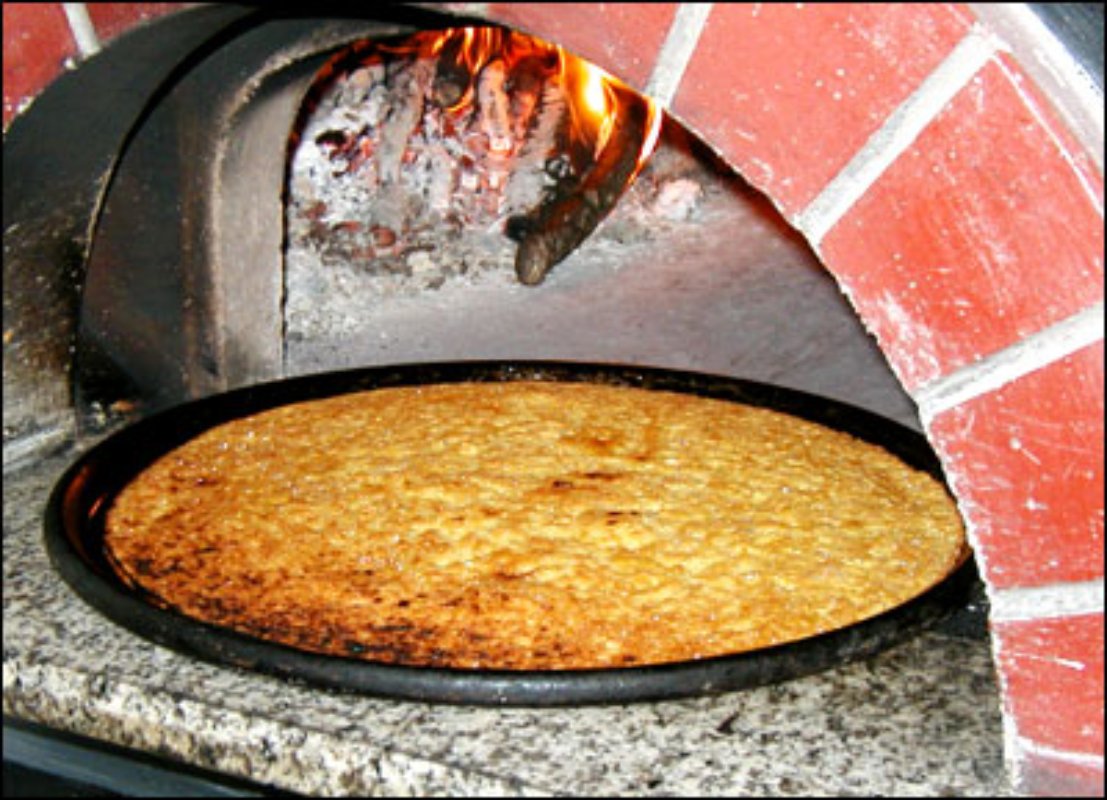 Bread, pasta and legumes
La Cecina: 'street food'
A tasty, filling street food snack
Category
Bread, pasta and legumes
This street food makes a great snack although it could also be the main dish of a dinner too, maybe before going to the cinema or to a nightclub. It's a flat bread made from oven baked chickpea batter.
In La Spezia it's called 'farinata' in Pisa 'torta di ceci', in Savona 'fainà' and in Nice (youcan find it there too) 'soccà'. La cecina could be called the street food of the Tuscan Riviera. You can find it in all take away pizzerias in Versilia.

It is a typical recipe on the coast as historically 'big suns' (large round trays of yellow cecina) were taken on board ships to be eaten instead of bread. It seems that the dish dates back as far as the Battle of the Meloria. There are many variations on how to eat la cecina. One of the most popular is to eat it between two pieces of focaccia bread. This is especially popular in Livorno where it is called '5 e 5', a throwback to when both the chickpea flatbread and the focaccia cost only 5 lire each.

A petition has been sent to the EU to requesting official recognition of this traditional dish, as is done for wines, cheeses and other products.


HOW TO MAKE IT
La cecina is a simple mixture made of water, chickpea flour and salt. The batter is prepared and poured onto special large baking pan called a 'teglia' which measures more than 1 metre in diameter. It is then placed in the oven (preferably a traditional wood burning oven) until the flatbread is crunchy and crispy on the outside but soft on the inside. It is best eaten piping hot with a sprinkling of ground pepper.

You might also be interested in