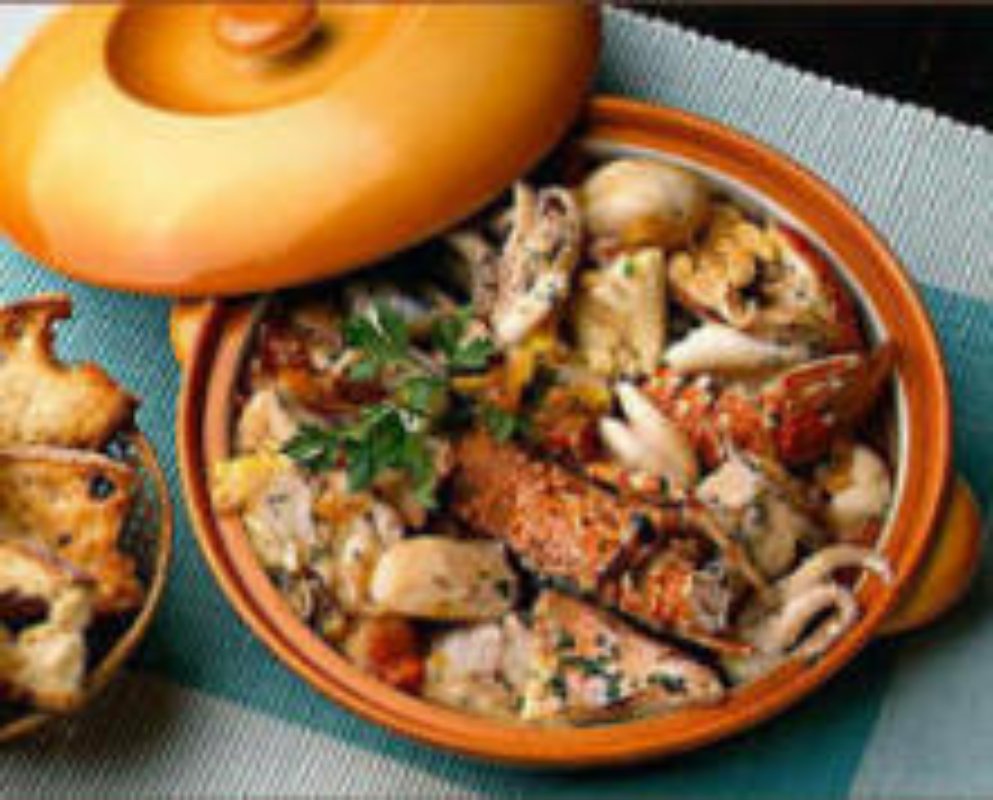 Meat and fish
Classic dishes from Versilia
Its position between the sea and mountains means both seafood and meat are eaten here
Versilia is a popular tourist destination and over the years local restaurants and trattorias have had to find a way to meet tourists' needs while still maintaining local culinary traditions.

The most traditional dishes in Versilia are well known and include cacciucco fish soup. This soup is similar to Livornese cacciucco but is less spicy and has more mussels and clams than the Livornese version. It also contains less toasted bread and so as a dish it is lighter and easier to digest.

Squid is also prepared differently compared to other Tuscan coastal towns. In Versilia it is cooked simply with white wine, lemon and parsley, without the normal addition of tomato.

Another popular dish in Versilia is a soup made from a type of shell fish called 'arselle' which in Versilia are known as 'nicchi'. Eels are used in another recipe, flavoured with garlic and sage and slices of lemon or orange.

The cuisine of Versilia is essentially very simple. It adapts a lot of typically Tuscan recipes and personalises them to suit the local ingredients. The biggest difference is that neither tomato, pepper nor chilli are used in any of Versilia's classic recipes. Rather, they use spices and ingredients that typically accompany meat dishes to flavour their seafood recipes, such as farro (spelt) with fish.