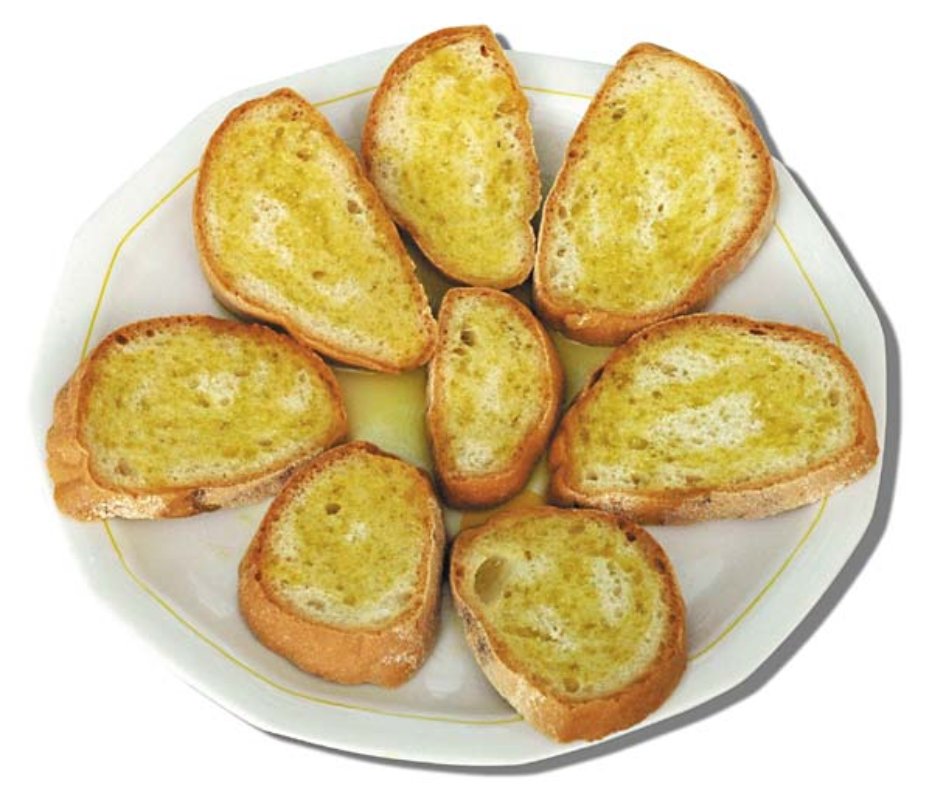 Bread, pasta and legumes
Bruschetta toasted garlic bread
In ancient times was eaten for lunch by grape pickers
Category
Bread, pasta and legumes
Bruschetta, or toasted garlic bread with olive oil, is a Tuscan peasant dish which today is generally served as a quick starter. In Tuscany it is also known as 'fettunta' while in other regions it is sometimes called 'panunto'. Both these names loosely translate to mean 'oily slice', a name which in no way does this dish justice.
HOW TO MAKE IT
Bruschetta is a slice of bread toasted over a fire or in a griddle with a clove of garlic lightly rubbed over it, a sprinkling of salt and pepper and extra virgin olive oil poured over the top. The story goes that this snack was first eaten by farm hands working in the fields. It was traditionally made with homemade bread and perhaps had a sausage, some tomatoes or lard served with it. It was most certainly the traditional lunch of grape harvesters, they would eat it together with a bunch of grapes each.
Bruschetta can be livened up with any number of extra ingredients, although the most popular is probably tomato. What really makes or breaks a good bruschetta is the quality of olive oil used.
You might also be interested in