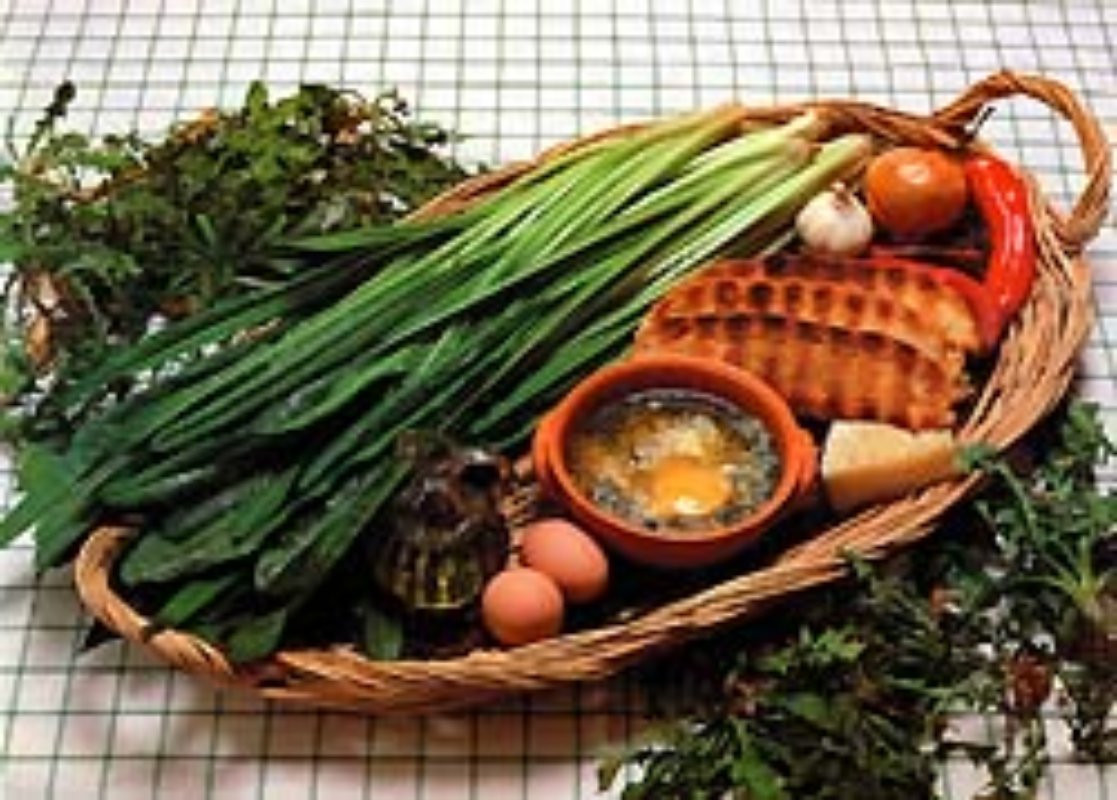 Bread, pasta and legumes
L'acquacotta: un sapore maremmano che arriva dall'antichità
Da una ricetta etrusca questa zuppa a base di verdura di stagione e olio extra vergine
Category
Bread, pasta and legumes
L'origine dell'acquacotta si perde nella notte dei tempi. Sembra che già gli Etruschi conoscessero una ricetta ancora oggi pietra miliare della tradizione gastronomica toscana. Forse il segreto di una così eccezionale longevità risiede nella semplicità dei gesti della preparazione e nella reperibilità delle materie prime. Il piatto si presenta in più varianti nella zona della Maremma e del Senese, tuttavia la versione più diffusa in Toscana prevede l'utilizzo di cipolla, pomodoro, acqua, olio extra vergine di oliva maremmano, sedano, carote, basilico, pane casalingo raffermo abbrustolito, pecorino grattugiato e un uovo.

Ma per comprendere appieno la filosofia e la genesi dell'acquacotta è necessario calarsi nella vecchia realtà maremmana, quando pastori e mandriani si trovavano a percorrere una terra selvaggia e aspra con pochi ingredienti in tasca. Così, mentre le bestie pascolavano, si cercavano le erbe per bollirle e unirle successivamente al soffritto di pancetta o lardo, cipolla e altri odori di stagione; il tutto poi era versato su delle fette di pane. La ricetta necessariamente mutava con il clima e a seconda delle piante spontanee raccolte nei campi o nei pascoli, oltre che dal mestiere praticato. Ecco allora ritrovare una spolverata di formaggio nella ricetta del casaro o qualche fungo in quella del carbonaio o del baccalà in quella del contadino.
Oggi l'acquacotta trova ancora spazio nelle tavole della Maremma e nonostante le numerose revisioni continua a mantenere inalterata la sua genuina semplicità.
Maremma
Picture this: wide expanses to get lost in, wheat and sunflower fields, a rail that cuts through countryside behind a pine forest on the Tyrrhenian Sea. A haven for both mountain and sea lovers. Fishermen's villages. ...
Scopri Maremmakeyboard_backspace