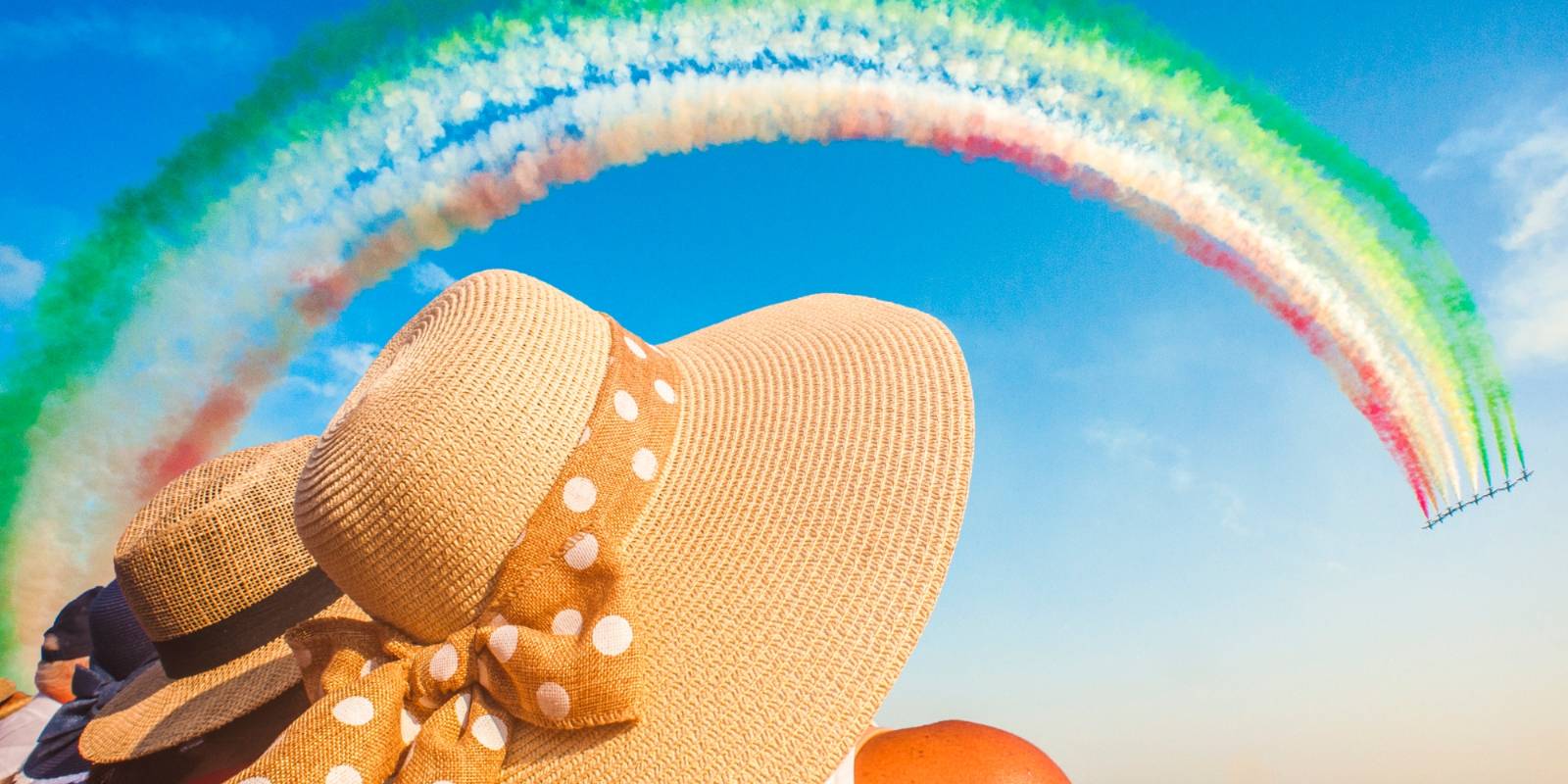 Photo ©SPIGARIOL - Frecce Tricolori
collectionsExhibitions
info
Important information:
Events and shows all around Tuscany can take place provided that the guidelines aimed at containing the risk of infection from COVID-19 are observed. We invite you to contact the organizers for up-to-date information about the status of the single events. Stay updated
here
Yesterday, Today, Tomorrow: Italy's self-portrait at the mirror.
Photographs of the "Bel Paese" at Forte Belvedere
Forte Belvedere in Florence reopens its doors. One of the most fascinating and appreciated exhibition spaces in the city, home to important exhibitions by contemporary artists such as Henry Moore, Michelangelo Pistoletto, Mimmo Paladino, Giuseppe Penone, Antony Gormley, Jan Fabre and many others, continues in the vein of recent programming with a focus on photography.
The project Yesterday, today, tomorrow: Italy's self-portrait at the mirror brings to the three floors of the Palazzina del Buontalenti two major exhibitions dedicated to Italy, as seen through the eyes of photographers using different tones, techniques and styles.
"Italiae: From Alinari to the masters of contemporary photography" is an archival history of the best Italian photography dedicated to the country, from Alinari's historical photos to the latest contemporary works. The images present a multifaceted portrait, the mirror of a "plural" and complex Italy, with its traditions, but also its innovations. "Pienovuoto", on the other hand, is a solo show by the great photographer Massimo Vitali, known for his 'metaphysical' shots. He stages a portrait of contemporary Italian society with its solitudes, multitudes, packed spaces, gatherings and empty spaces, where nature or cities seem to have isolated a few survivors in the midst of grandiose, sublime architecture and landscapes that still dominate life.
Admission to the exhibitions is free.
Guided tours and workshops are provided for children aged 7 to 12, led by MUS.E.
The exhibition is a Museo Novecento Off project promoted by the Municipality of Florence with the collaboration of the Ministry of Foreign Affairs, the International Cooperation and the Alinari Foundation for Photography. Organization: MUS.E.
Download the leaflet
When
From 25 Jun 2021
to 10 Oct 2021
Details
From 25 June 2021 to 10 October 2021

Tuesday,
Wednesday,
Thursday,
Friday
start 16:00 end 21:00

Saturday,
Sunday
start 10:00 end 21:00