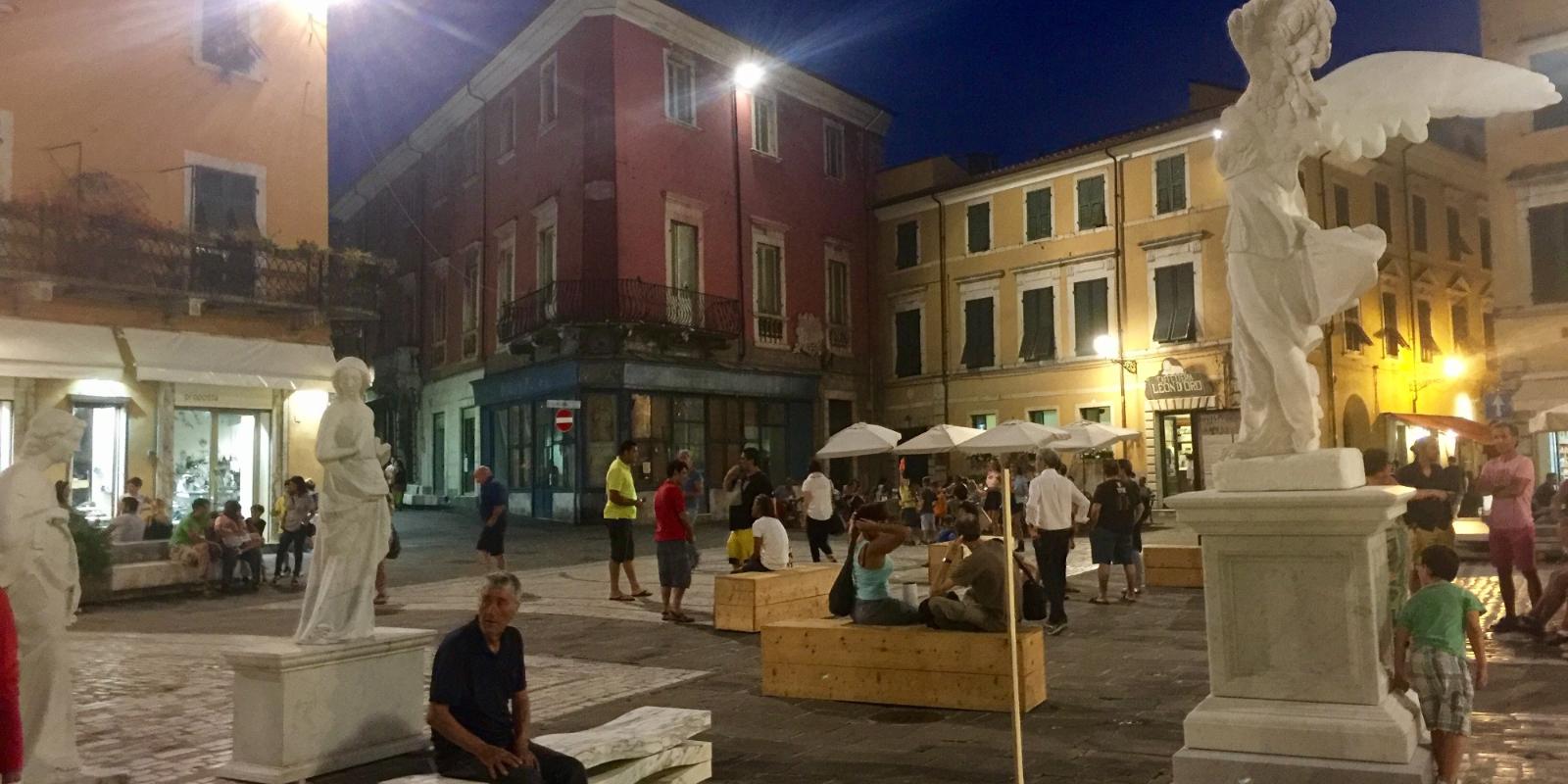 This event has passed
collectionsExhibitions
info
Important information:
Events and shows all around Tuscany can take place provided that the guidelines aimed at containing the risk of infection from COVID-19 are observed. We invite you to contact the organizers for up-to-date information about the status of the single events. stay updated
here
White Carrara Downtown
From 18 to 26 July dance, opera, literature and other works form the widespread festival dedicated to marble
From the "dancing" of the works of Antonio Canova to the lyrics of Giacomo Puccini passing through Charles Dickens and the contemporary works scattered throughout the historic center, all with the spark of Michelangelo Buonarroti who arrived in Carrara to change forever the fate of this land. There is no shortage of tales in this city as artistic performances and walks to discover the secrets and stories of the area, as well as the fine cuisine inspired by the marble and the sea with "Il Marmo è Servito".
The White Carrara Downtown program will be held from Saturday 18 July until Sunday 26 July in the heart of the historic center (every evening from 18.00 onwards) in the world capital of marble. The popular festival dedicated to the white stone is ready to amaze, once again, with a schedule of events of great tourist appeal with #DestinazioneCarrara. Organized by IMM CarraraFiere Spa, partner of the Municipality of Carrara, the fourth edition of White Carrara Downtown transforms marble, the hard stone, into a symphony.
We will see four of Antonio Canova's most famous sculptures ("The Dancers", "Orpheus", "Eurydice" and "Perseus"), made of Carrara marble, "moving" as part of the original "Motus Marmoris" project, with choreography by Damiano Artale and some of Giacomo Puccini's most loved works such as the "Boheme", the "Tosca" and "Madama Butterfly". Among the greats of history who will participate in White Carrara Downtown will be Charles Dickens, "remote" guest of one of the many itinerant "Marble Cafés" to talk about the American colony present in Carrara in the nineteenth century.
All initiatives are free admission.
When
From 18 Jul 2020
to 26 Jul 2020
Details
From 18 July 2020 to 26 July 2020