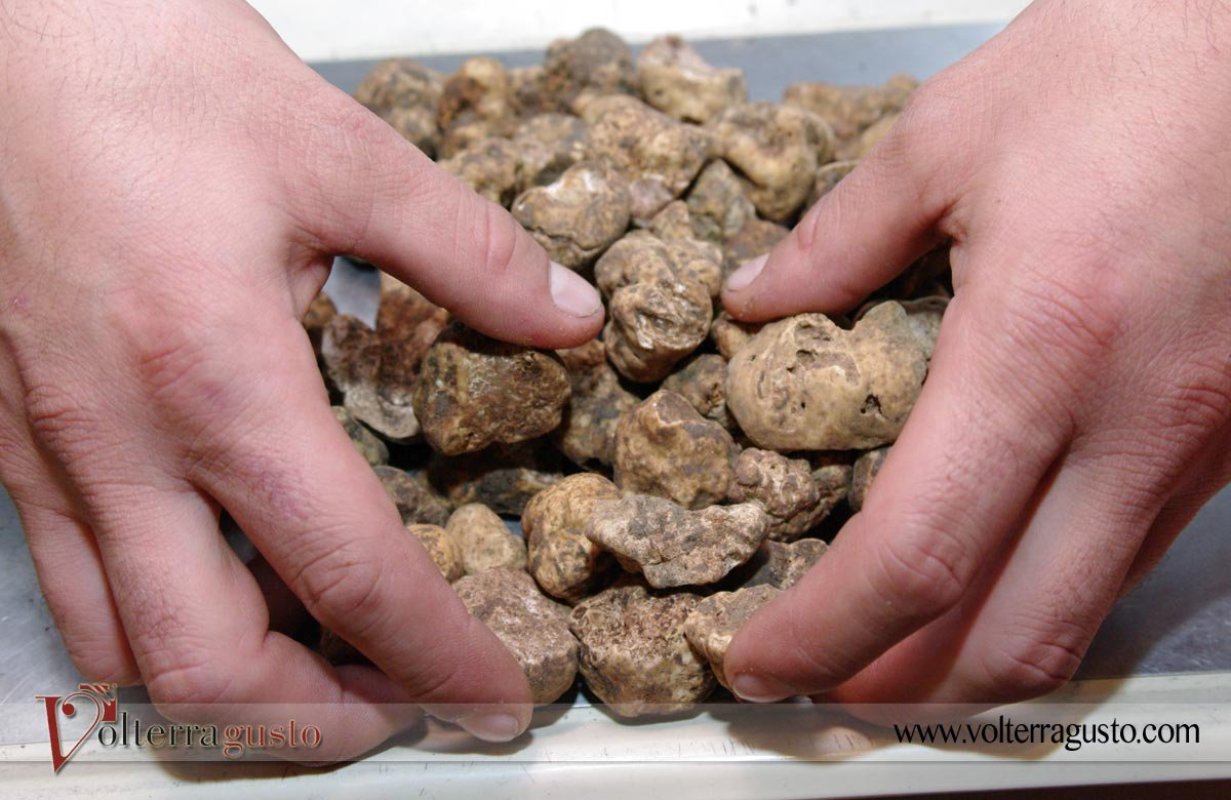 Folklore
Volterragusto
Market-showcase of white truffles and traditional local products
This market-exhibition is dedicated to the prestigious white truffle. Local producers will not focus exclusively on white truffles, though: they'll serve up all the different delicacies from the area, including wine, oil, cheeses and salamis. Throughout the festival there will be various events that highlight the value of the local territory and the traditions of gastronomic goodness.
It's a unique chance to pair delicious tastes and entertainment with the discovery of one of the most beautiful and unspoilt towns in Tuscany, home to an incredible cultural and architectural patrimony, drawing from its history of Etruscan, Roman and medieval presence. A cornerstone of Volterragusto is the Mostra Mercato del Tartufo Bianco, now in its 21st edition, which will celebrate the renowned local white truffle at its many booths and tasting stands.

Another key event at the festival will be the Palio dei Caci Volteranni ("Cheese Palio"), part of the region's traditional historical reenactments. It's an entertaining spectacle that sees the historic districts of Volterra (Contrade) compete in a cheese-rolling competition along the steep Via Franceschini.

Volterragusto is organized by the Associazione Tartufai dell'Alta Val di Cecina in collaboration with the City of Volterra.
When
From 26 Oct 2019
to 03 Nov 2019
Details
From 26 October 2019 to 27 October 2019
Saturday, Sunday start 10:00 end 20:00 From 01 November 2019 to 03 November 2019
Friday, Saturday, Sunday start 10:00 end 20:00