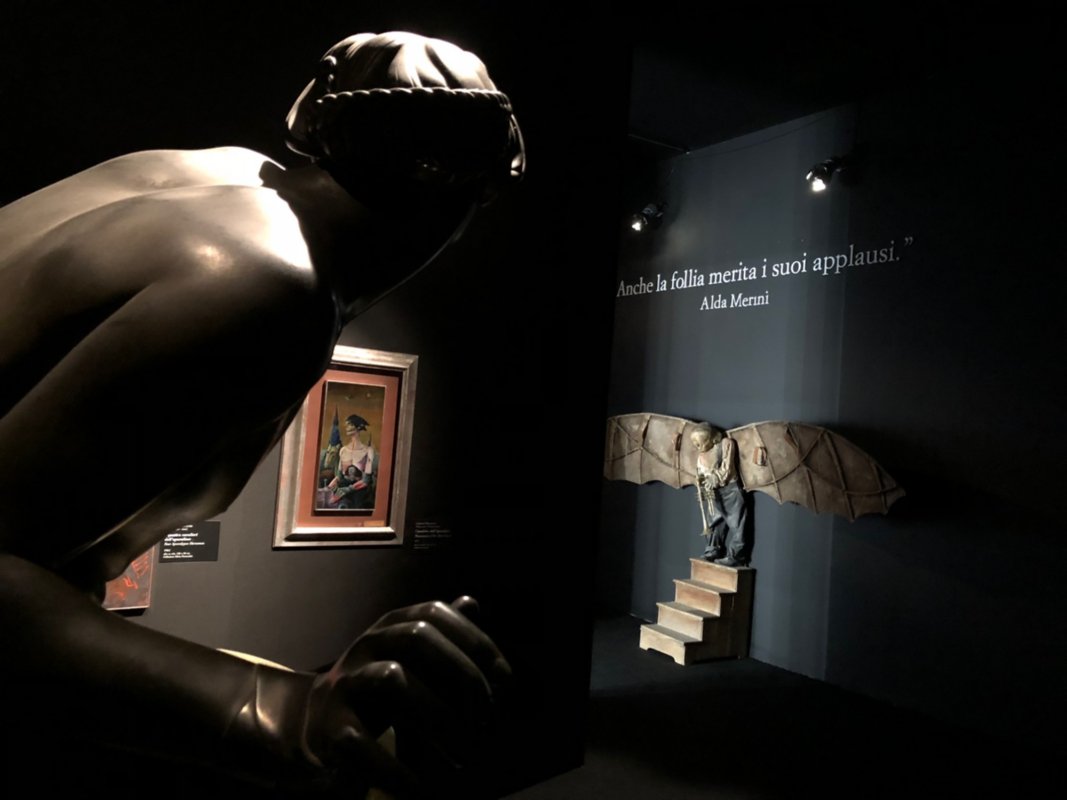 collectionsExhibitions
Vittorio Sgarbi's Museo della Follia
From February 27 until August 18 at the Ex Cavallerizza, an exhibition on the connection between art and mental illness
A journey through the turbulent and disturbed minds of various artists, where creativity and lunacy unite in the indelible representation of the dark side of the human mind. The unique setup is home to masterpieces from the greats of international art history, belonging to prestigious collections, both private and in important Italian and international museums.
The fil-rouge of all the artworks in the exhibition (an itinerant one, having already been presented in other cities), is the connection between art and madness, the teetering of the minds of men like Van Gogh and Ligabue, artists who were still able to transform their turmoil into true masterpieces.
The exhibition includes more than 200 works, including paintings, sculptures, photographs, documentaries, interactive and multimedia installations, all directly dealing with the theme of mental turmoil. Among the artists whose works are on display: Goya, Lega, Mancini, Signorini, Pirandello, Ligabue, Bacon. To celebrate the stop in Lucca, there will be particular attention given to Tuscan artists. A fundamental section of the project includes a repertory of documents, objects and testimonials of the history of mental institutions in Italy and their key figures.
It's possible to book a guided visit at the fixed price of 50 euro (up to a maximum of 20 people per group). Every Wednesday from 3.30pm, people can take part in a free guided visit, provided they make a booking (while slots last) contacting biglietteria@museodellafollia.it.
When
From 27 Feb 2019
to 28 Aug 2019
Details
From 27 February 2019 to 28 August 2019