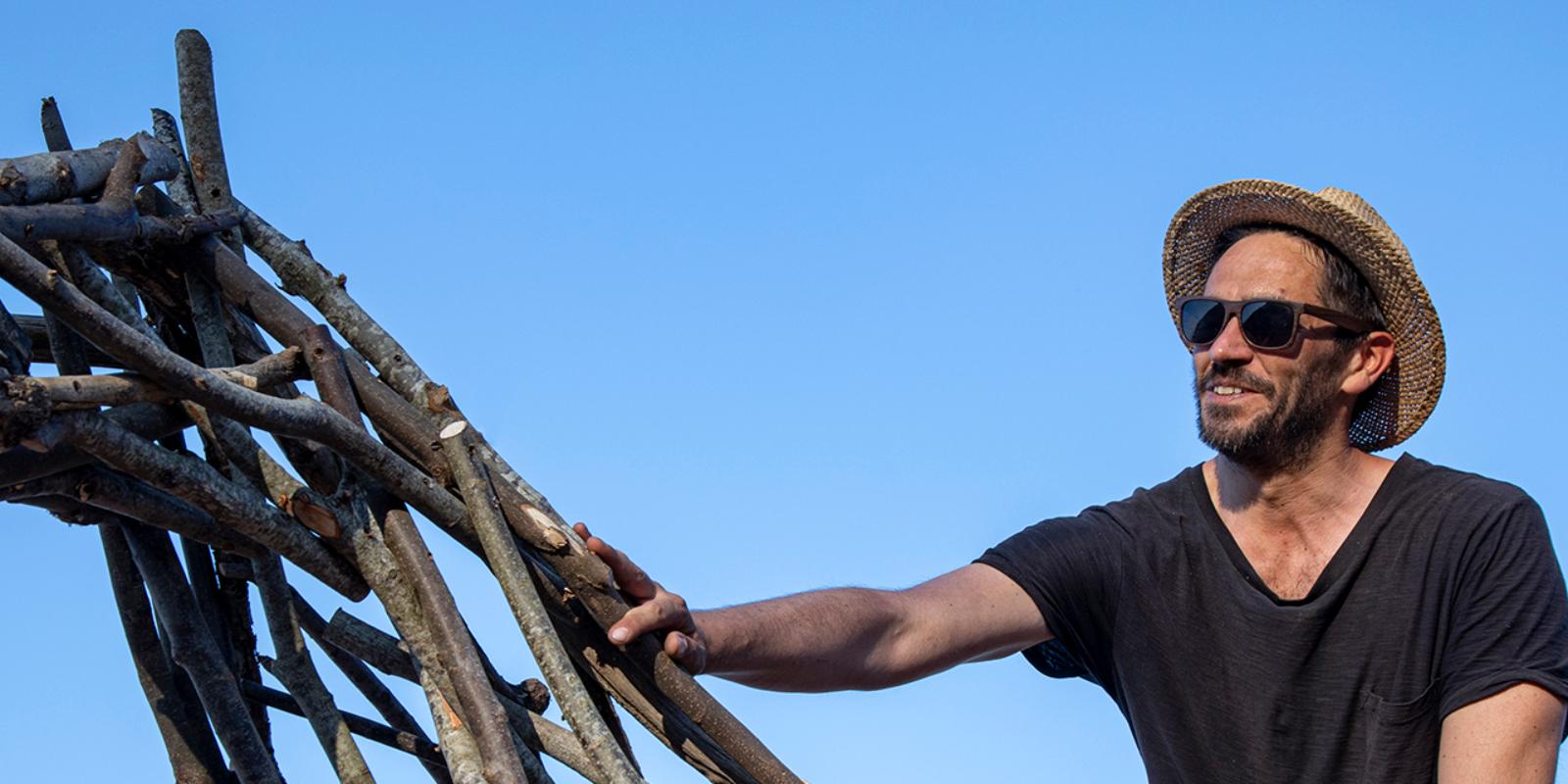 This event has passed
collectionsExhibitions
info
Important information:
Events and shows all around Tuscany can take place provided that the guidelines aimed at containing the risk of infection from COVID-19 are observed. We invite you to contact the organizers for up-to-date information about the status of the single events. Stay updated
here
Urban Jungle
by Sedicente Moradi
Many animal species are changing their habits because climate change. The disappearance of many natural habitat compels these species to a forced adaptation that they would never have faced it if it hadn't been necessary for their survival.
Moradi's installations represent the belonging of every living being to the laws of nature, through fantastic appearances of animals out of their habitat that dialogue with the surrounding landscape.
Sedicente Moradi
Florence, 1980. Since 2009 he has been combining the pictorial activity with the sculptural and installation activity, assembling wood recovered, pruning, roots and other organic materials that it seeks and collects from woods of mountain, river banks and beaches.
Through the weaving of this material, already formed and marked by nature and time, it creates zero-impact environmental installations immediately recognizable to the eye: human figures and animals, subjects designed to dialogue with the space in which they are inserted.
Since 2017 he has carried out numerous installations in collaboration with the public administration and institutions private, among which in the city of Florence: Unicorno for the park of the Anconella, Leone for the renewed Piazza del Carmine in Oltrarno and the three Giraffes for the Meyer pediatric hospital. He works in Florence in the district of S. Spirito.
Download the leaflet
When
From 08 Jun 2019
to 30 Sep 2019
Details
From 08 June 2019 to 30 September 2019