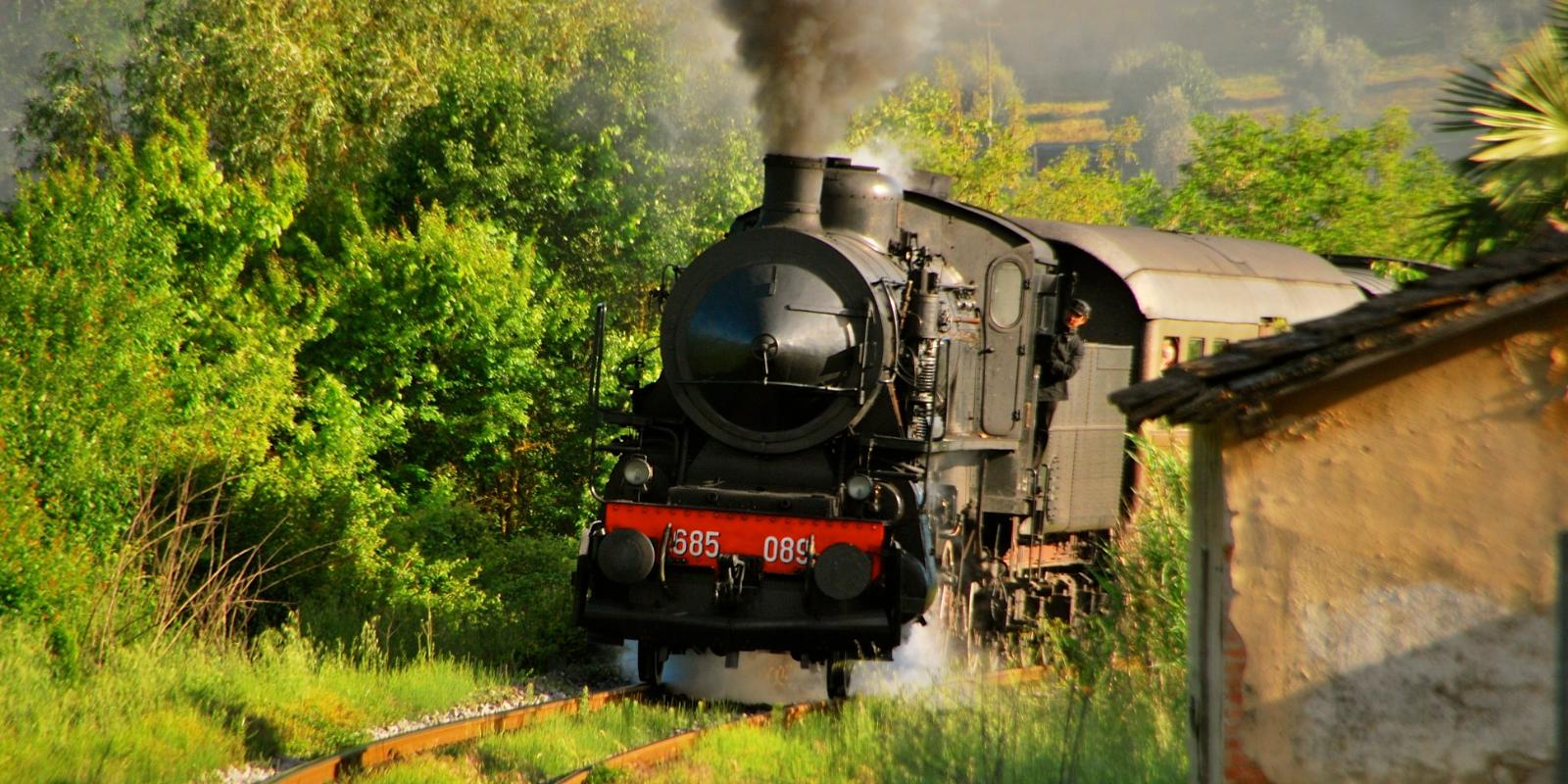 This event has passed
shopping_basketFood festivals
info
Important information:
Events and shows all around Tuscany can take place provided that the guidelines aimed at containing the risk of infection from COVID-19 are observed. We invite you to contact the organizers for up-to-date information about the status of the single events. Stay updated
here
Treno Natura 2020
Events return to the Siena countryside between September and December with lots of days out for nature and food lovers
TThe Treno Natura (Nature Train) return to the Siena countryside and the Val d'Orcia, a journey back in time by steam train and fully original period carriages. Climbing aboard an old Centoporte carriage is an exciting feeling as the train is driven by one of those dark clouds of smoke, in the same way that our grandparents travelled, accompanied by a soundtrack of whistles, puffs, grinding and the blowing of pistons.
Many unusual and irresistible routes are available with views that can't often be seen from train windows. At certain points, there are no roads, just the train tracks, and all you can see are fields and flocks. Time comes to a halt and the Nature Train gives us the key.
These are day trips and are always combined with special events, food festivals and village festivals. You'll be able to get off the train in romantic stations before venturing down trails to reach churches, castles and towns, stopping to taste local specialties at a farm and making the most of the chance to take part in food festivals.
Here are all the dates:
27 September - Chiusi
Grape and Wine Festival
Wine from the Etruscan to now
4 October – Murlo and Vescovado di Murlo
The town and the scenery
Hiking in the rolling hills surrounded by history
10 October - Abbadia San Salvatore
Autumn Festival
Local festival in the lovely old town
(steam train from Siena, stopping in Torrenieri at approx. 11:20 (a bus will bring you back to Siena in the afternoon)

11 October - Vivo d'Orcia – Castiglione d'Orcia
Porcini Mushroom Festival
Flavors and aromas from the woods of Monte Amiata
Autumn Festival
Local festival in the lovely old town
18 October - Trequanda
New Olive Oil Festival
Taste the new olive oil from Trequanda
25 October - Montalcino
Sagra del Tordo
Game food festival in the land of Brunello
8 November - Asciano
White Truffle Market Show
The truffle takes centre stage
(FROM GROSSETO) 15 November - Asciano
White Truffle Market Show
The truffle takes centre stage
(FROM GROSSETO) 06 December – Siena
Il Mercato in Piazza del Campo
Past and present flavours
When
From 27 Sep 2020
to 06 Dec 2020
Details
From 27 September 2020 to 06 December 2020