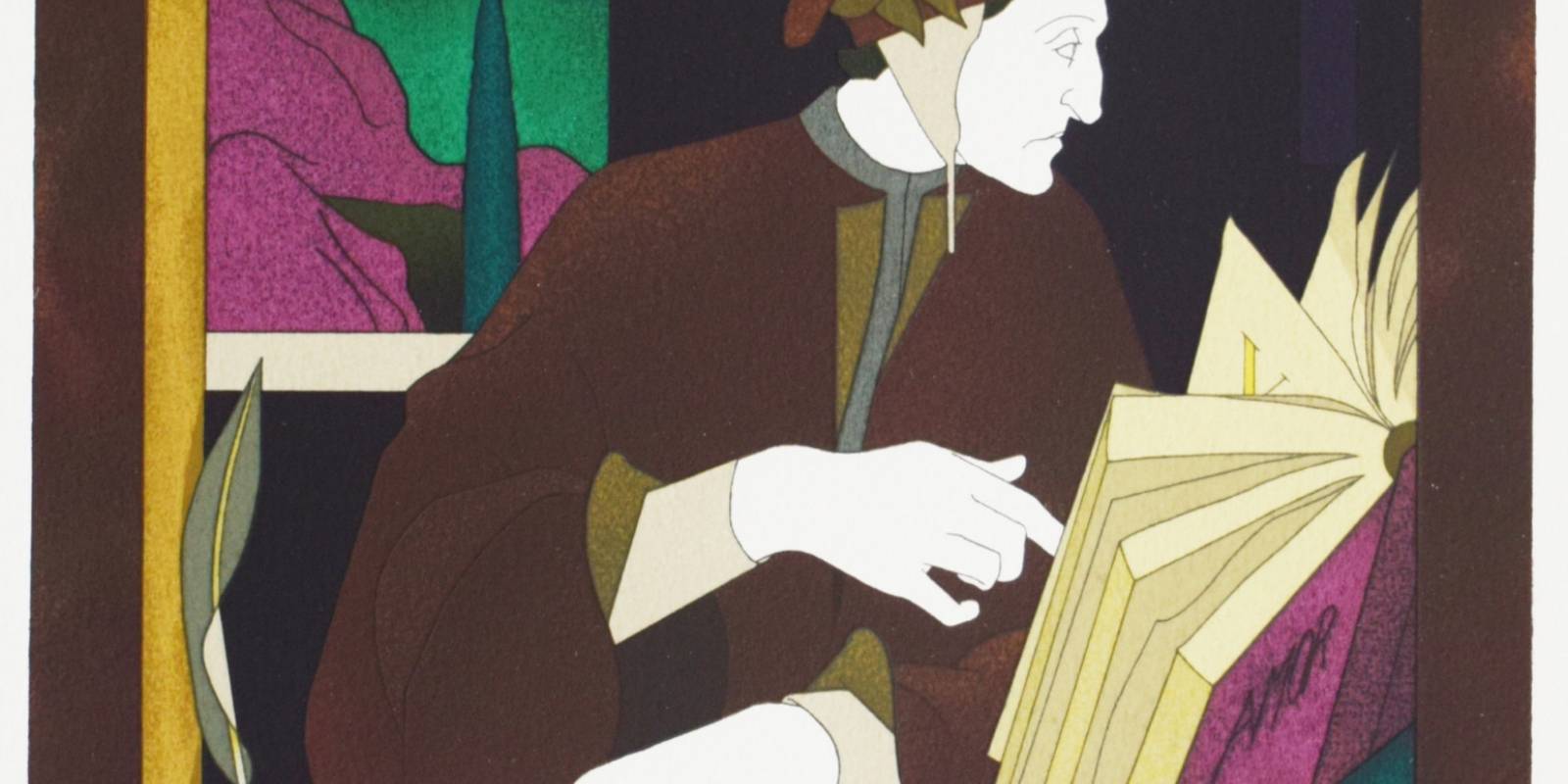 This event has passed
collectionsExhibitions
info
Important information:
Events and shows all around Tuscany can take place provided that the guidelines aimed at containing the risk of infection from COVID-19 are observed. We invite you to contact the organizers for up-to-date information about the status of the single events. Stay updated
here
Tom Phillips Dante's Inferno
At Palazzo Blu, the complete series of illustrations by the London artist
On the occasion of the seventh centenary of Dante's death, Palazzo Blu together with the Italian Dante Society presents an exhibition that honours Dante Alighieri through the graphic works of Tom Phillips, the London artist who between the late seventies and early eighties created an English version of the Divine Comedy, in which the translation was accompanied by 139 illustrations by Tom Phillips himself, constituting a visual commentary on Dante's tercets. 180 copies of the work were printed by Talfourd Press of London in 1983, followed in 1985 by a cheaper version entitled Dante's "Inferno". The images on display are taken from the sumptuous 1983 edition, with the complete series exceptionally presented. Prepared with the varied techniques of screen printing, engraving, lithography, mezzotint, and more, they testify to the artist's fervent creativity. Presented together in the rooms of Palazzo Blu, the prints offer a polyphonic fresco through which the Divine Comedy, once again, takes on new and unexpected meanings.
Note:
From Monday to Friday, reservations recommended.
On Saturdays and Sundays, reservations are required at least one day before the entrance to the exhibition.
When
From 24 Mar 2021
to 18 Jul 2021
Details
From 24 March 2021 to 18 July 2021