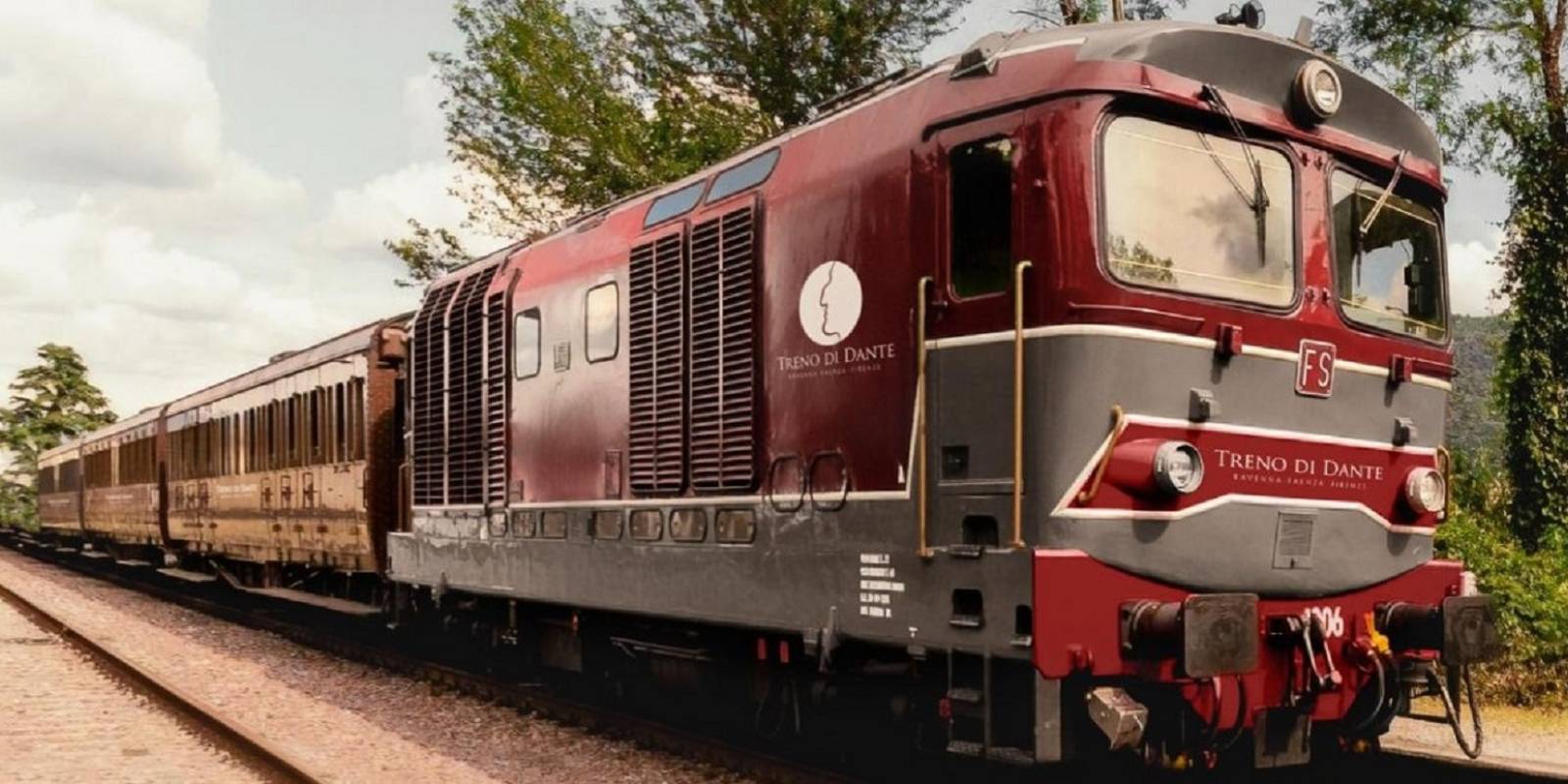 eventOther events
info
Important information:
Events and shows all around Tuscany can take place provided that the guidelines aimed at containing the risk of infection from COVID-19 are observed. We invite you to contact the organizers for up-to-date information about the status of the single events. Stay updated
here
The Dante Train
From July 3, travel with the Supreme Poet from Florence to Ravenna
As part of the celebrations for the 700th anniversary of the Supreme Poet's death, you can travel on the Dante Train from July 3, every weekend until October 10.
The historic convoy will accompany travellers between Florence and Ravenna, journeying from the birthplace of the father of the Italian language and the one where his remains rest, taking in the places of his exile: Borgo San Lorenzo and Marradi in Tuscany, Brisighella and Faenza in Romagna. Entrances to all the museums and monuments of the itinerary are included in the ticket price.
Once aboard the D445 locomotive with three "Centoporte" cars and a wagon for transporting bikes, the travel assistants will tell the stories of the places visited during Alighieri's exile and the places that most influenced his life and work. The assistants will also provide valuable information on what to visit at each train stop: museums, fortresses, theaters and palaces, which will be accessible for free by showing the Dante Train ticket, printed or digital, even on a day other than that of the journey.
Additionally, included in the cost of the ticket is a 10% discount in the restaurants and bars of the places passed through, with a free aperitivo presenting an opportunity to discover and taste the food and wine specialties of these territories.
Ticket cost:
54.50 euro round trip (4-12 year olds reduced, 48 euro)
29 euro single trip (4-12 year olds, reduced 26 euro)
Free for under 4 years
Includes admission to all museums and monuments that form the itinerary, with a 10% discount in restaurants and bars as well as a complimentary aperitivo. Travellers who decide to get off in any of the four stages have a free ticket that's valid for the same day to reach the other stops and can be used on any service train between Florence and Ravenna.
Tour packages with accommodation and other themed offers are also available.
To purchase and for more information: www.iltrenodidante.it
A project by the Emilia-Romagna Region with the participation of the FS Foundation, Trenitalia and FER-Ferrovie Emilia-Romagna.
When
From 03 Jul 2021
to 10 Oct 2021
Details
From 03 July 2021 to 10 October 2021