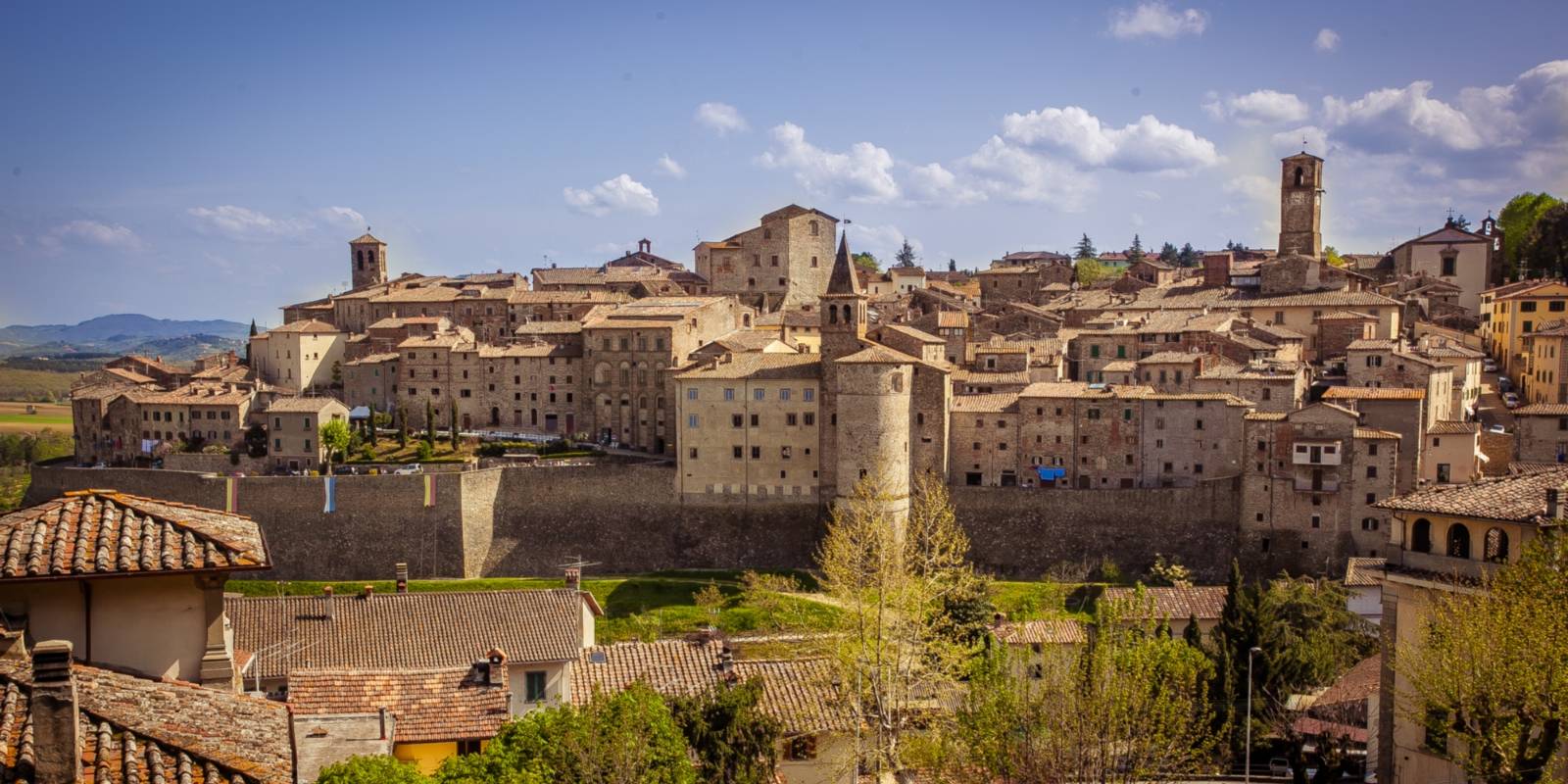 collectionsExhibitions
info
Important information:
Events and shows all around Tuscany can take place provided that the guidelines aimed at containing the risk of infection from COVID-19 are observed. We invite you to contact the organizers for up-to-date information about the status of the single events. Stay updated
here
The civilization of arms and Renaissance courts
Federico da Montefeltro at the Museum of the Battle of Anghiari
As part of the "Terre degli Uffizi" project, the exhibition at Anghiari is a notable opportunity that reveals a new story about men at arms, the social class that distinguished Anghiari between the fifteenth and sixteenth centuries. The works from the Uffizi Galleries are significant for their account of that period, and for describing the success of Leonardo's vision in the representation of cavalry battles.
The Anghiarese men of arms who lived in the fifteenth century had substantial contact with the most cultured and avant-garde Italian circles of the period, revealing an original situation with unexpected aspects. They were invested in their own prestige, like their more illustrious counterparts, and became the means by which the town went from bring a rural center to a small court.
Archival information leads us to reflect on the cultural contribution of these people in arms. It seems that they represented the few, at the time, who were able to elevate the intellectual status quo of the fortified village. They were behind important construction sites such as religious buildings, the patronage of chapels and burials for themselves and their families, and the commissioning of works of art in nearby Florence, as well as the construction of fortified buildings that are still visible today, and the pursuit of high-profile marriage policies.
The exceptional historical context of Anghiari is unique in Italy. Today, the town has relationships with the most prestigious museums and research centers in Italy.
The exhibition is promoted and organized by the Municipality of Anghiari - Museo Battaglia Anghiari and is part of the 'Terre degli Uffizi' project, ideated and created by the Uffizi Galleries and the Fondazione CR Firenze as part of their Uffizi Diffusi and Piccoli Grandi Musei projects.
Download the leaflet
When
From 31 Aug 2021
to 06 Jan 2022
Details
From 31 August 2021 to 06 January 2022