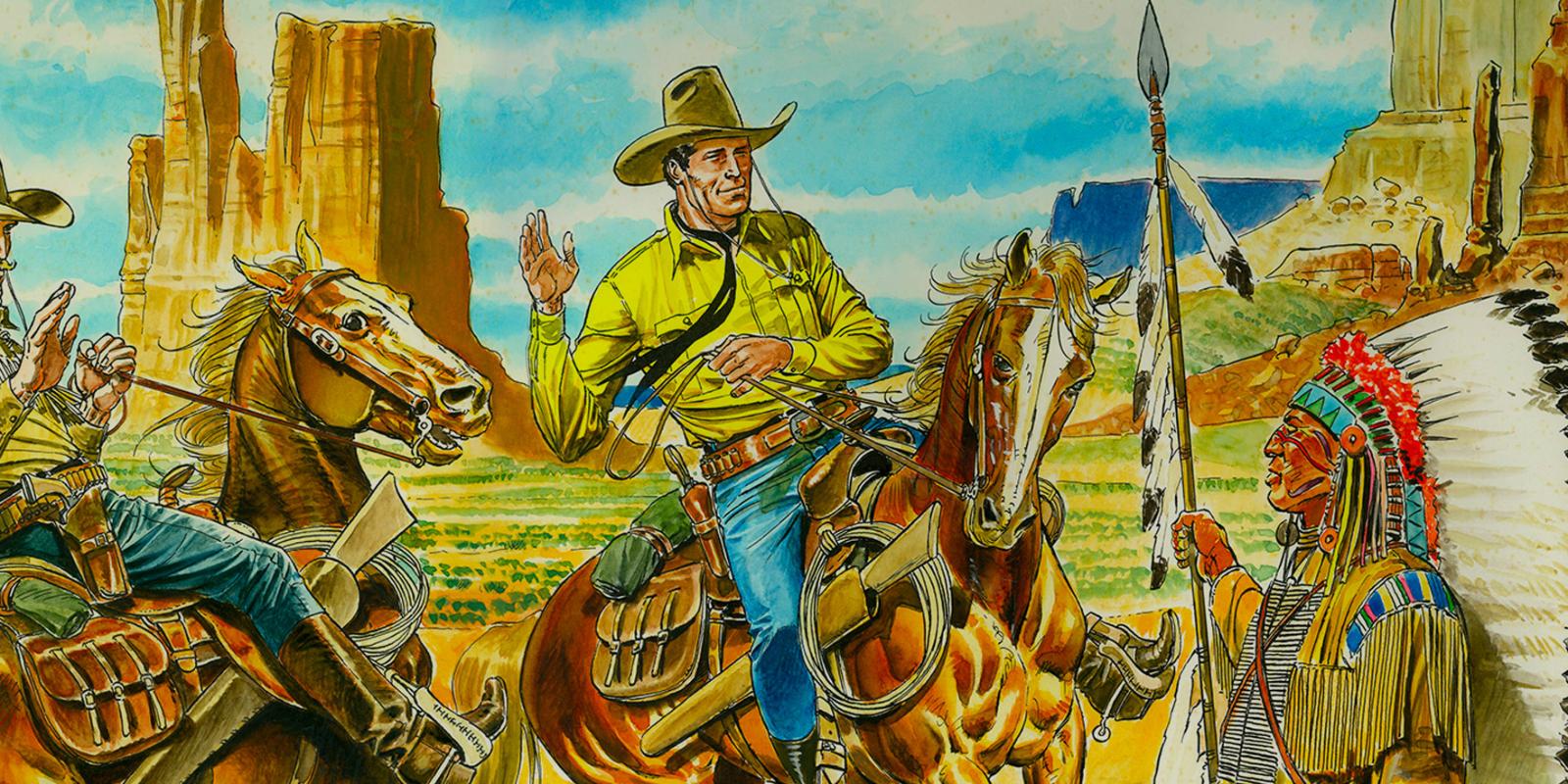 This event has passed
collectionsExhibitions
info
Important information:
Events and shows all around Tuscany can take place provided that the guidelines aimed at guaranteeing social distancing and containing the risk of infection from COVID-19 are observed. In any case, we invite you to contact the organizers for up-to-date information about the status of the single events. Stay updated
here
Tex 70 years of a myth
The tribute to the comic-strip hero will be exhibited at the Santa Maria della Scala museum until January 26, 2020
Tex Willer, nickname Aquila della Notte (Eagle of the Night), is the brave fictional ranger who has characterized the lives of hundreds of Italian teenagers and children from the 40s onwards. To celebrate this 'paper myth', the Tex 70 years of a myth exhibition comes to the Santa Maria della Scale in Siena. Curated by Gianni Bono, historian and scholar of Italian comics, in collaboration with the editors of Sergio Bonelli Editore and COMICON, the exhibition tells the story of the publishing fortune of the character Tex who, thanks to his deep sense of justice and his generosity, has succeeded, from 1948 until today, in entering the minds and hearts of Italians. The character of Tex was created by Gianluigi Bonelli and appeared in the first issue in September 30, 1948 with illustrations by Aurelio Galleppini. It was to become one of the most beloved Italian comics of all time.
The exhibition will be the biggest tribute ever to the Eagle of the Night and will feature drawings, photographs and even unpublished material. His challenges with his nemesis Mephisto and his adventures with bandits and criminals in the Old West, the hot deserts of Mexico, and the icy regions of the Great North, will all be displayed in specially designed installations. Gianluigi Bonelli's typewriter will even feature, as well as his portrait and photographs of the publishing house where the first stories were created.
During his seventy years, Tex had four main screenwriters, whose stories can all be admired at the Santa Maria della Scala: Giovanni Luigi Bonelli (1908-2001), creator of the Tex myth, followed, in 1976, by his son Sergio Bonelli, who used the pseudonym Guido Nolitta; Claudio Nizzi, who took over in 1983, mixing western elements with the detective genre, and finally, since 1994, Mauro Boselli, the current curator who brings Tex back to its origins.
Pages from the original newspapers will be on display, retracing seventy years of Italian history: a sort of parallel between the adventures of the brave Ranger and the events of our country. A space will be entirely dedicated to material by two well-known Sienese cartoonists: 0, who wrote his first Texian adventure in 1908, and Alessandro Bocci, designer for Sergio Bonelli Editore since 2001.
When
From 22 Nov 2019
to 26 Jan 2020
Details
From 22 November 2019 to 26 January 2020