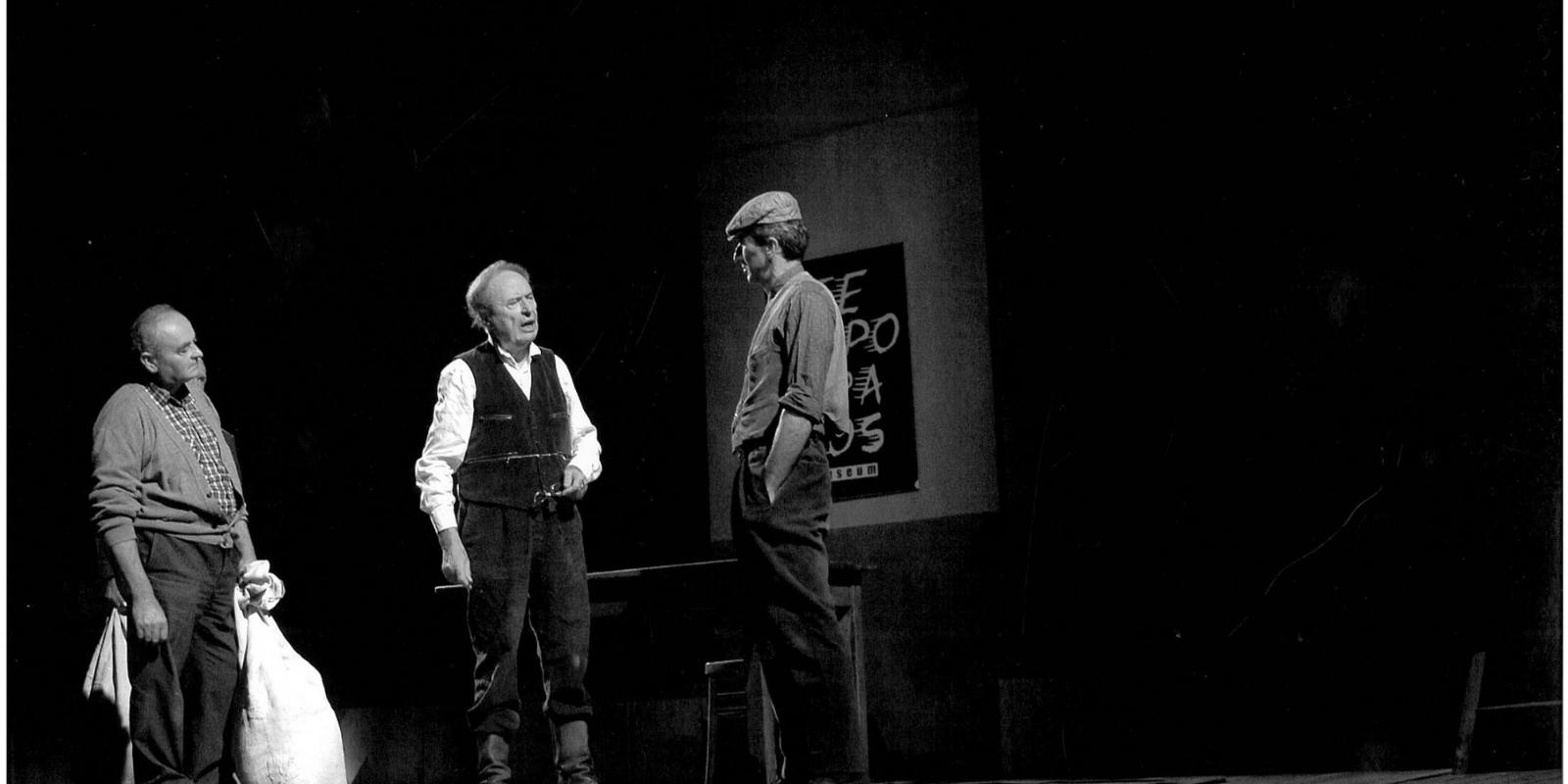 This event has passed
local_playTheatre
info
Important information:
Events and shows all around Tuscany can take place provided that the guidelines aimed at containing the risk of infection from COVID-19 are observed. We invite you to contact the organizers for up-to-date information about the status of the single events. Stay updated
here
Teatro Povero in Monticchiello, "Islands made of instants"
The Poor Theatre of Monticchiello is back: the 54th autodramma will be staged from 1st August
"Islands made of instants" is a traveling show for the 54th autodramma of the Poor Theater of Monticchiello.

The 54th autodramma of the Poor Theater of Monticchiello, "Islands made of instants", will be staged from Saturday 1 August to Saturday 15 August. A drama in which the whole community participates, it questions itself on crucial issues for the community and in which the viewer can recognize and find himself. An experimental tradition that proposes a new text every year, the show of the Poor Theater of Monticchiello is conceived, worked on and recited by the locals. It's held every summer 'in the piazza' of the beautiful village in the Val d'Orcia. This year it will be in an unprecedented formula, an itinerant form through the streets of the center for small groups of spectators divided into several shifts starting from 20:40.

2020. We were all familiar with the idea of considering space as a dimension that is continuously getting smaller. Our rapid society made it less and less insurmountable. Yet, suddenly, we discovered that distances can expand once again due to an accident, an unexpected event, which put us in front of a redefinition of one's own and others' rhythms ... To the point of making us suddenly feel an archipelago of distant islands, monads kept together with fragile and necessary connections, traces of a path that will have to be reconstructed, rethought, reformulated. The show we were used to, perhaps, cannot go on stage again ...

For many, this is a disturbing concept, agitated by the uncertain presence of an invisible enemy, like a new Apollo in front of the city gates, ready to shoot invisible arrows. For others, however, this is an almost enchanting idea, that time is suspended by immobility and the out of the ordinary. For everyone, however, it's a useful opportunity for moments of reflection, questioning, indecision ... Among which, slowly, a question also arises about "us": what is the fate for our collective realities, plural identities, the communities small or large that live and survive, how will we meet, intertwine and sometimes collide? Will there still be a common goal, a point to orient yourself on the distant horizon, a future? Or maybe, who knows, a stage?
Download the leaflet
When
From 01 Aug 2020
to 15 Aug 2020
Details
From 01 August 2020 to 15 August 2020

start 20:40 end 20:40