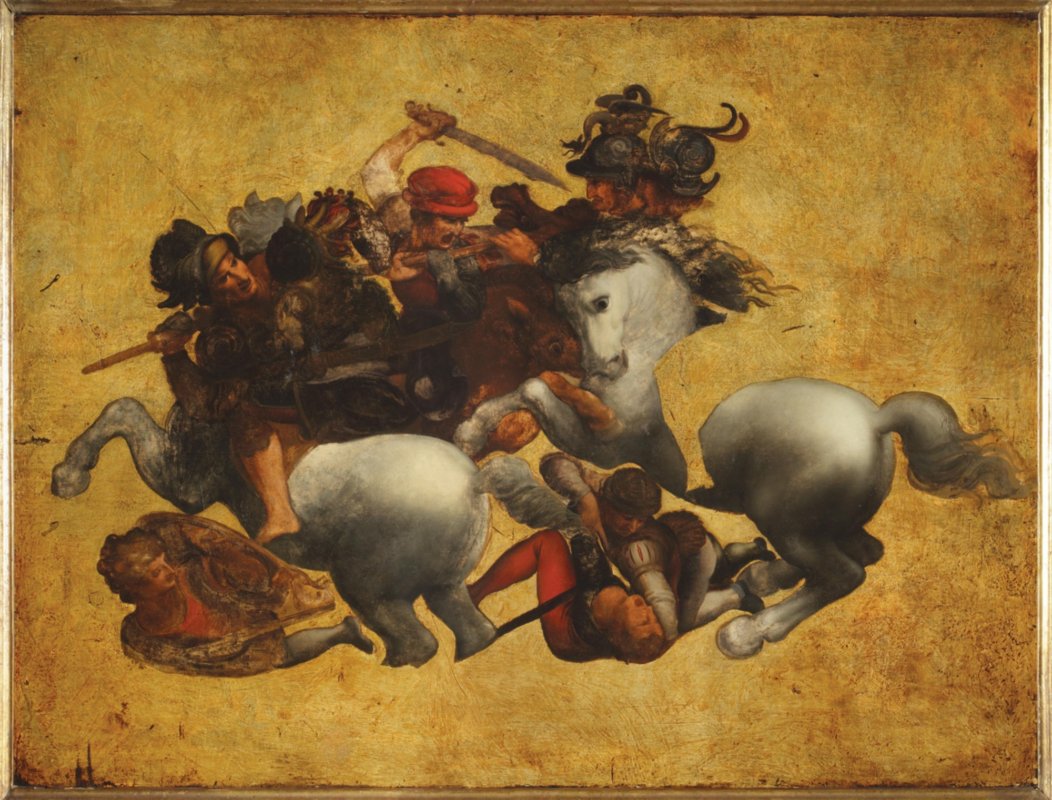 collectionsExhibitions
Tavola Doria in the Uffizi at the Poppi Castle
An exhibition narrating the history of this mysterious painting perhaps by Leonardo, from January 7 to September 26
The Tavola Doria is a painting that depicts the central scene of the famous fresco of the Battle of Anghiari by Leonard da Vinci, made between 1503 and 1505. The artist is unknown and critics are divided between those who believe it is by Leonardo and those who think it is a copy by a 16th-century Florentine painter.
The painting disappeared from memory following its sale in 1939 at an auction by the Doria family, who owned it since 1621. The work was bound to Naples by a decree by the Royal Superintendence, but in 1940 (by way of uncertain channels), the work left Naples, after which all trace was lost. It was later found in a Swiss bank vault in the city of Lugano, where it was held on behalf of the Tokyo Fuji Art Museum, who had legally purchased the work in 1992.
The work was sought by the Italian police before it was alerted in Japan by Alessandro Vezzosi, one of the world's leading Leonardo scholars.
In June 2012, thanks to investigations by the Carabinieri Art Squad, the work was donated to Italy after stipulating a deal with Japan that called for the work to go on display for 26 years between the two countries (two in Italy, four in Italy). At the end of this period, the painting will remain in Italy permanently.
When
From 07 Jan 2019
to 26 Sep 2019
Details
From 07 January 2019 to 26 September 2019
start 09:00 end 17:00
Other events in Leonardo 2019
Deals related to Leonardo 2019