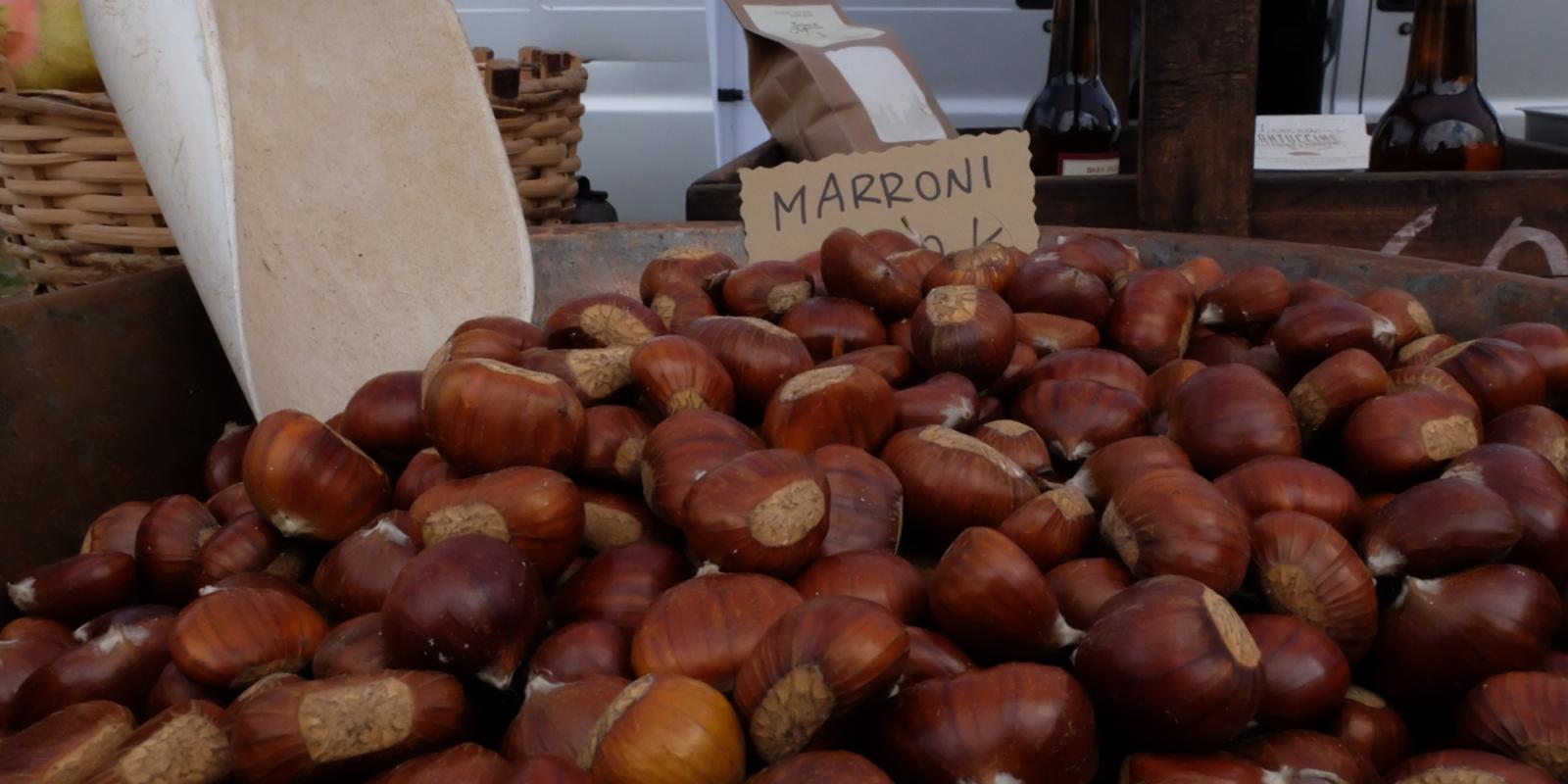 Photo ©Valentina Dainelli
shopping_basketFood festivals
info
Important information:
Events and shows all around Tuscany can take place provided that the guidelines aimed at containing the risk of infection from COVID-19 are observed. We invite you to contact the organizers for up-to-date information about the status of the single events. Stay updated
here
Sagra delle castagne e del Marron buono di Marradi
Every Sunday in October Marradi celebrates chestnuts and its famous marrone chestnuts with a fmous food festival.
Marradi is renowned for its delicate marrone chestnuts, that are celebrated every year with the "Sagra delle Castagne". This very typical food festival is entirely dedicated to chestnuts and all products made with these delicious fruits of Autumn.
From roasted marroni to beer made out of marroni chestnuts, in Marradi you can taste any kind of food with this local fruit.
When
From 04 Oct 2020
to 25 Oct 2020
Details
Sunday 04 october 2020
Sunday 11 october 2020
Sunday 18 october 2020
Sunday 25 october 2020