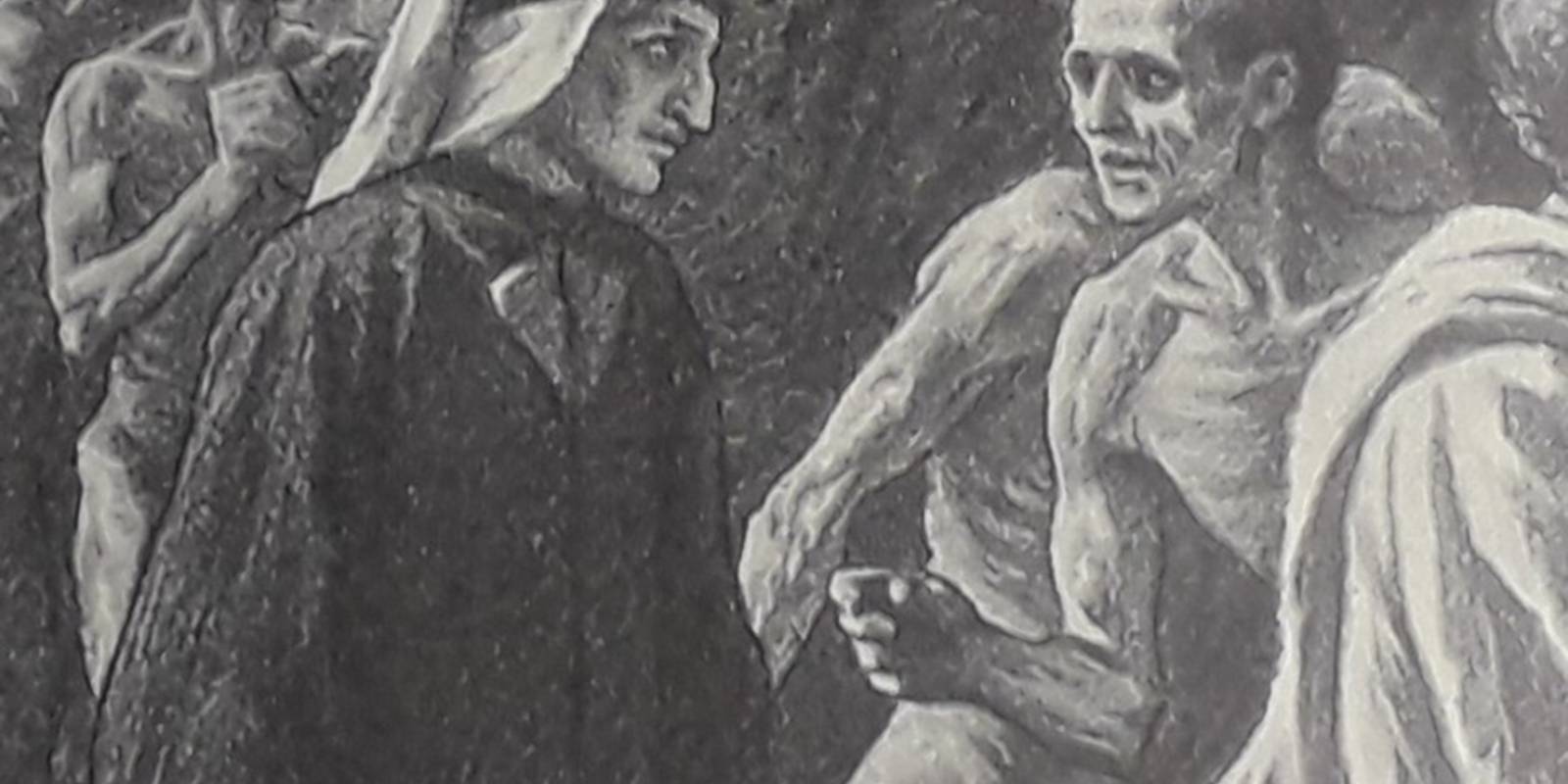 This event has passed
collectionsExhibitions
info
Important information:
Events and shows all around Tuscany can take place provided that the guidelines aimed at containing the risk of infection from COVID-19 are observed. We invite you to contact the organizers for up-to-date information about the status of the single events. Stay updated
here
"Qual grazia m'è questa"
Augusto Bastianini's panels for the Divine Comedy once again illustrated by Italian artists, Florence, Fratelli Alinari, 1902 -1903
Augusto Bastianini, born in Monteguidi (Casole d'Elsa) in 1875, is one of the sixty artists who participated in the illustration of the Divine Comedy edited by Vittorio Alinari and published in Florence in 1902-1903.
The Civic Archaeological and Collegiate Museum of Casole d'Elsa, which houses a permanent collection of Bastianini's works, is promoting a didactic exhibition during the year of celebrations for Dante, aimed at investigating and promoting the bond between the master and, more generally, with Florentine painting by the early twentieth century with the poem, which has always been a source of inspiration for artists.
The exhibition will display the images that accompany the 23rd canto of Purgatorio and the 16th of Paradise, dedicating particular insights to the protagonists met by Dante in the two verses: his own ancestor Cacciaguida, and his friend Forese, who upon recognizing the poet exclaims: "What grace is this". ("Qual grazia m'è questa").
When
From 26 Jun 2021
to 09 Jan 2022
Details
From 26 June 2021 to 09 January 2022