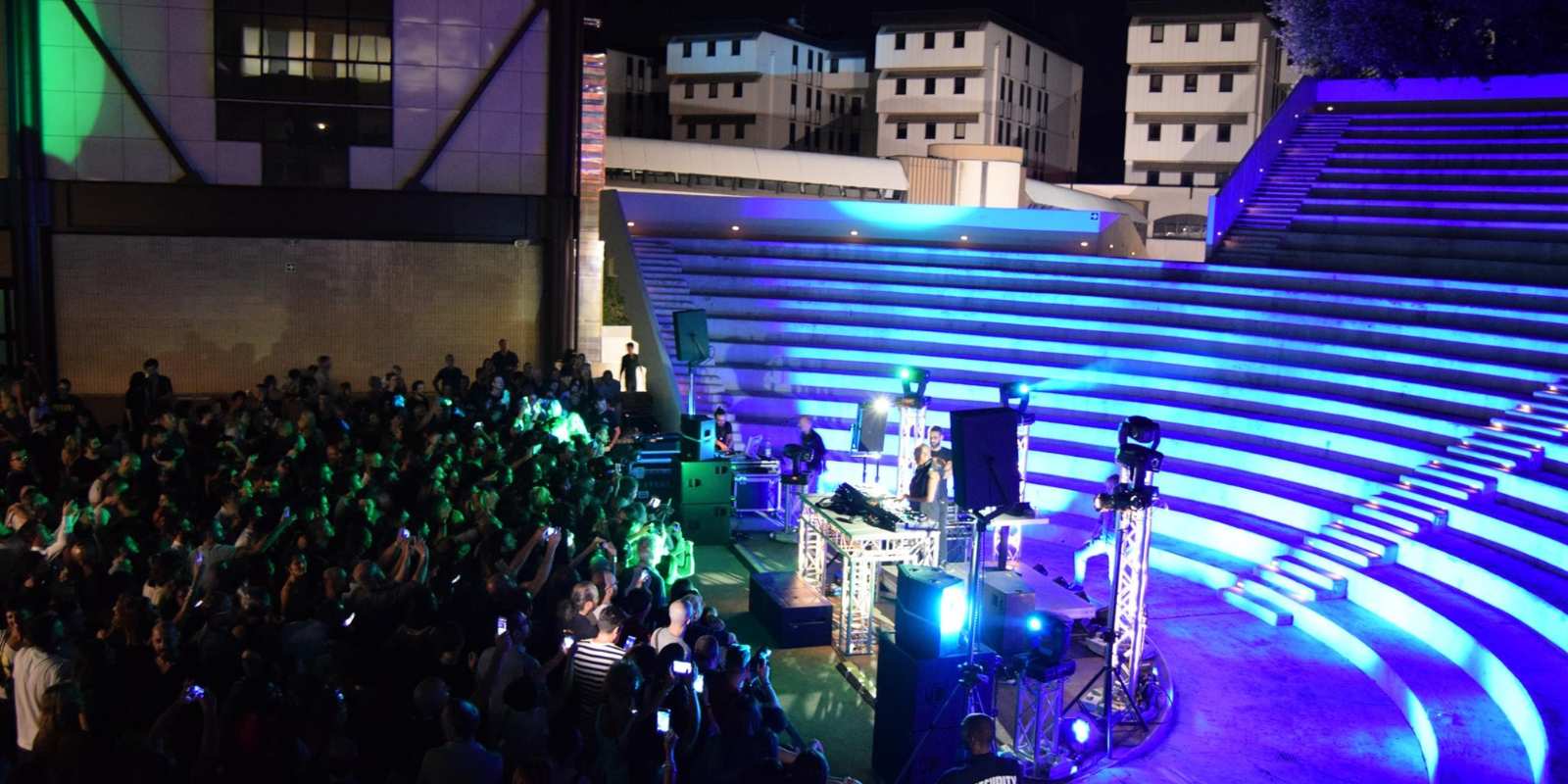 This event has passed
music_noteMusic
info
Important information:
Events and shows all around Tuscany can take place provided that the guidelines aimed at containing the risk of infection from COVID-19 are observed. We invite you to contact the organizers for up-to-date information about the status of the single events. Stay updated
here
Pecci Summer 2020
The powerhouse of contemporary art in Prato opens from 29th June to 1st September for live performances, cinema, talks and more
For the summer of 2020, Centro Pecci has tripled its summer program with concerts, talks and outdoor cinema in June and July. Physical distancing, separate entrances and exits, and mandatory mask wearing mean that the public can safely return to Centro Pecci.

The aim is to offer Prato's residents with eclectic and updated cultural programming as well as to bring the space alive, a "piazza" that's familiar and usable by all, thanks to a varied offering throughout the summer.

After nearly 30 years, starting on Monday 29th June, outdoor cinema returns in the amphitheatre setting with Pecci Summer Cinema. In a space that can usually host more than 900 people, the arena will sit 200 to ensure physical distancing. Pecci Summer Cinema will show films dubbed into Italian, including the season's blockbusters and new releases on digital platform during lockdown, plus four previews of films that will be released at the end of the summer.

From 9 to 25 July, Pecci Summer Live: 10 concerts that involve for the first time a collaboration between Centro Pecci, Comune di Prato and local festivals and cultural associations. Festival delle Colline, Fonderia Cultart, A- Live, Capanno 17 and Beer on the Road have joined forces for a combined program with guests such as Lorenzo Senni, Bugo, Dente, Guano Padano, Saturnino + Onori, Edda, Francesco di Bella, JoyCut, Claver Gold, Gio Evan and Ghemon.


Pecci Summer Talk:meetings, book presentations and conferences. The outdoor spaces this year at Centro Pecci will be coordinated by local architecture collective ECOL, a temporary garden divided into areas for live performances and a more informal space for talks and DJ sets and food. The bar at Centro Pecci will be open until midnight every evening serving pizzas and discounts for cinema goers.

Here's a list of the live performances:
Thursday 9 July, 21:30 Lorenzo Senni
Friday 10 July, 21.30 Francesco Di Bella + Edda
Wednesday 15 July, 21.30 Joycut
Thursday 16 July, 21.30 Saturnino+Onori
Saturday 18 July, 21.30 Dente ENTE
Tuesday 21 July, 21.30 Claver Gold
Wednesday 22 July, 21.30 Bugo
Thursday 23 July, 21.30 Gio Evan
Friday 24 July, 21.30 Guano Padano
Saturday 25 July, 21.30 Ghemon
When
From 29 Jun 2020
to 01 Sep 2020
Details
From 29 June 2020 to 01 September 2020