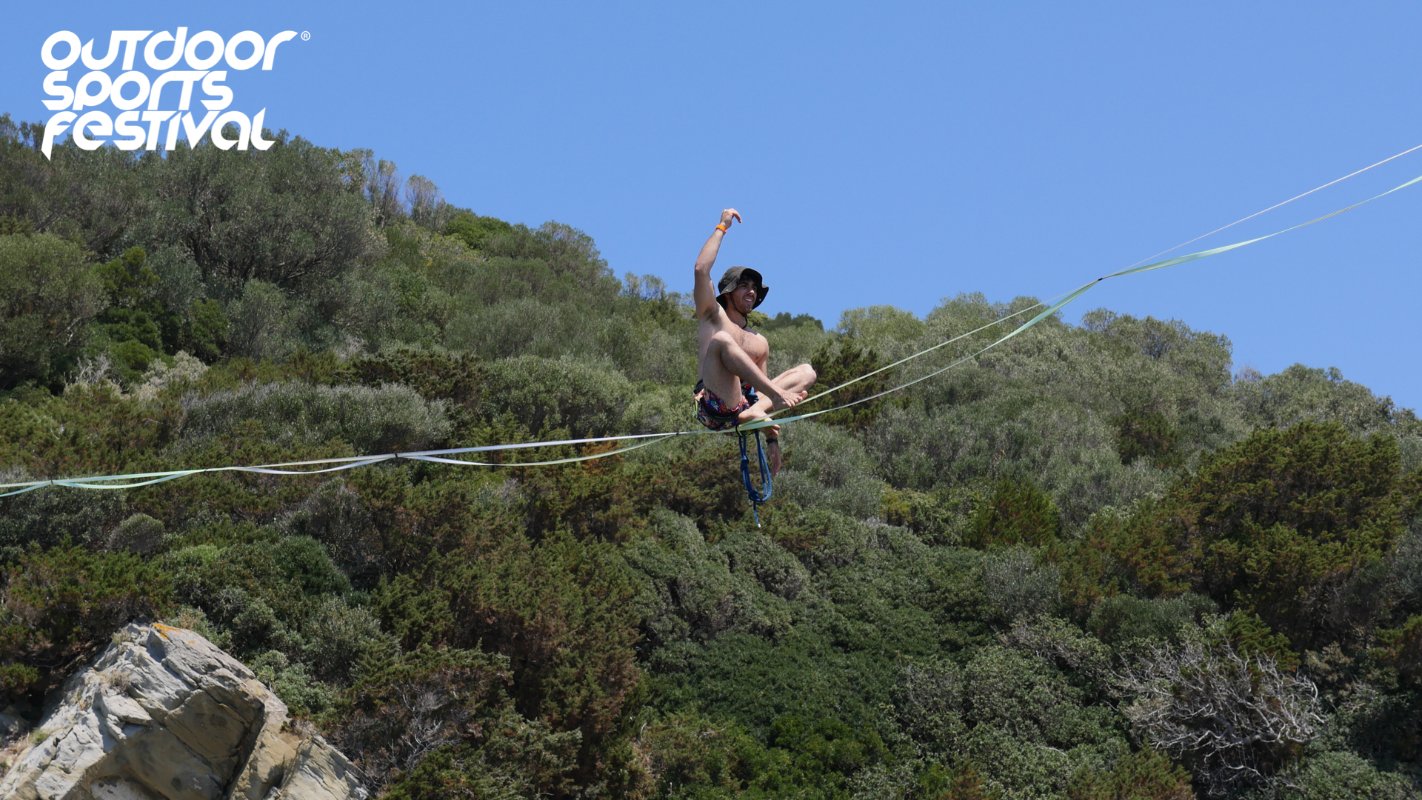 golf_courseSport
Outdoor Sports Festival
Held in the magical setting of the Gulf of Baratti
The 6th edition of the Outdoor Festival is coming to Baratti, dedicated to all those who love sports and relaxing in nature. With more than 20 sports to try, from windsurfing to slacklining, tree-climbing to skydiving, the program also includes competitions and itineraries on foot or by bike, exploring beaches, forests and unique views.
Storm the Castle is a must this year, a trail running competition that passes through the Etruscan necropolis as participants clamber up to the castle in Populonia to "conquer" the medieval defense walls, running a total of 16 km before arriving at the seaside at sundown.
New events include kayaking and golf. After the sun goes down, Beach Tennis and Beach Volleyball tournaments will be held, with DJ and live music in the background as well as the chance to eat dinner right on the water.
There are also loads of activities for families with young children, like adventure courses, treasure hunts in nature and kite-building workshops.
Access to the area is free, while participation in the sports requires the purchase of an "Event Card," which also offers access to a number of deals and a reduced rate to parks and museums in the area. Card holders also earn discounts all year round at hotels and sports centres in the territory.
The Outdoor Sports Festival is dedicated to well-being and entertainment, inviting participants to experience and practice sports and tourism in an eco-friendly manner, while discovering the best of the territory, from nature to archeology to food and wine.
Download the leaflet
Info
Tel. 348 2262773
Other contacts:
Paolo Franchini tel. 348 2262773 - paolopietrofranchini@gmail.com
Giulia Bartolozzi tel. 349 5795561 - 99curve@outdoorsportsfestival.it
Francesca Puliti tel. 392 9475467 - francesca@puliti.net
When
From 01 June 2019 to 02 June 2019
Saturday, Sunday start 09:00 end 21:00