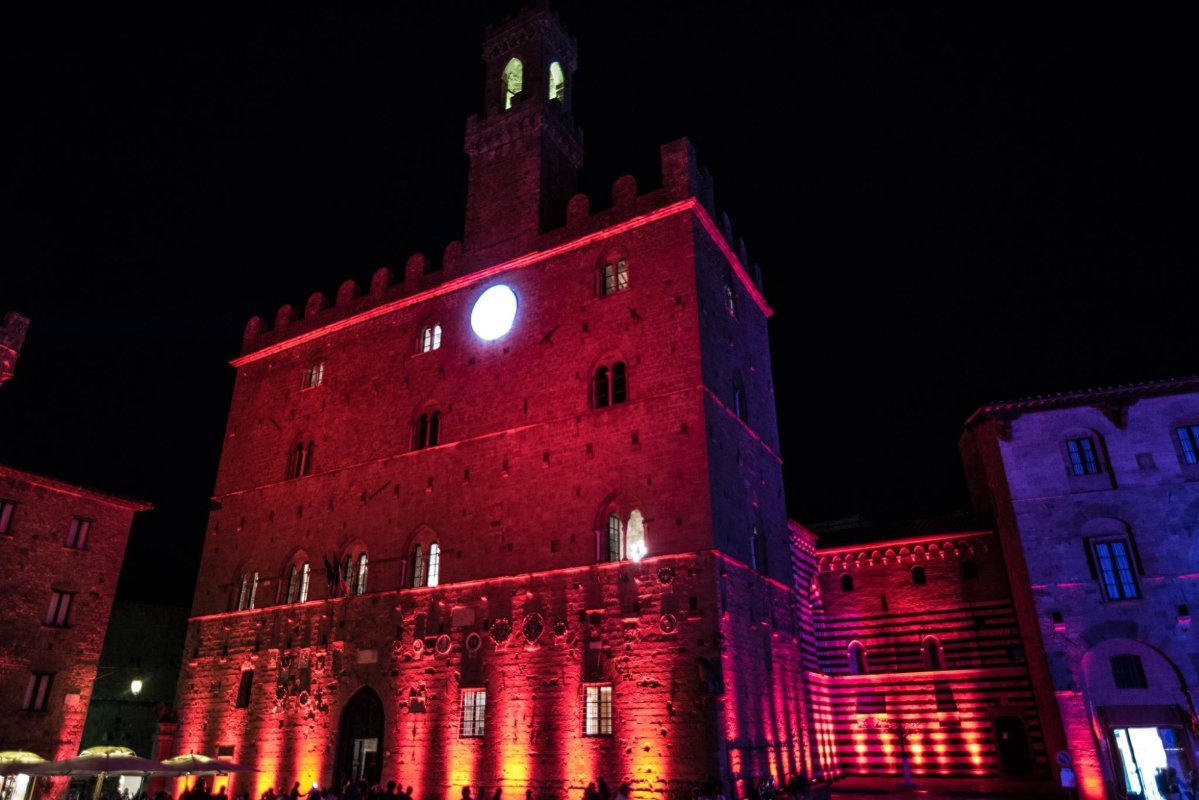 starFestivals
Notte Rossa
Art, culture and music
As Red as the sunsets on the Corsican hills, as the colour Rosso Fiorentino, as the blood in the Cappella della Croce, and again as Red as wine, passion and fire.
Associations and locals with a passion for Volterra decided to organize an event which, in keeping with the history and culture, guides visitors and local inhabitants on a discovery trail of the idyllic spots and the charm of a town, unmatched in this world.
In order to highlight views, colours and the peace, a number of concerts, photographic exhibitions, and performances tours have been organized. The aim of these different events is to usher visitors along a personal and free discovery trail of his own Volterra, the town they love, everyone in their own way.
Short events will be repeated during the night, in order to give all the opportunity to listen to them.
A journey made up of leisure, attentive interest, discovery, emotions and artistic enchantment in such a way that Volterra will remain ever remembered.
The restaurants of the "Consorzio Turistico" will offer special menus, dedicated to the event.
Details
Saturday 14 september 2019
start 21:00 end 21:00