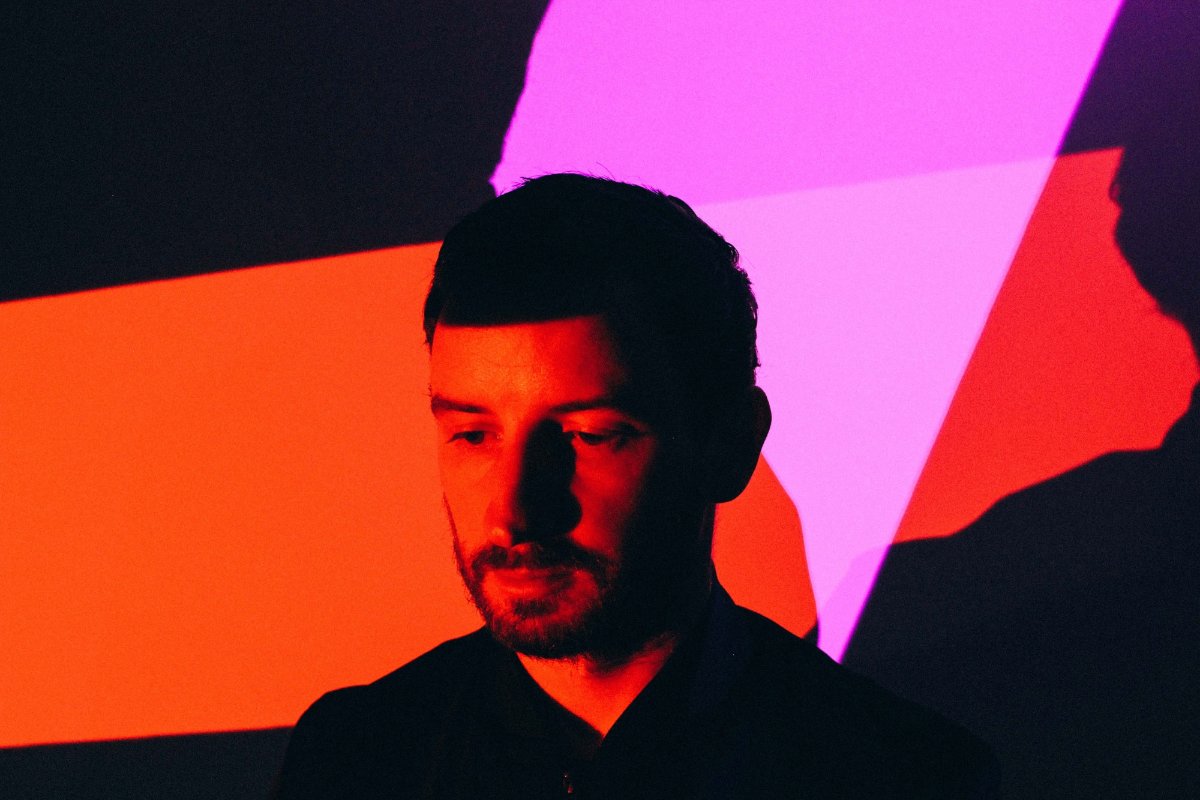 music_noteMusic
Nextech Festival
Florence becomes the capital of electronic music from Setember 19 to 21 with Digitalism, Dj Rush, Giulio Aldinucci, Max Cooper, Radio Slave, Raffaele Attanasio, Teo Naddi and Wooden Crate
The event, organized by Atomic Event and Musicus Concentus and staged in collaboration with Estate Fiorentina 2019, will be inaugurated on Thursday, the 19th at the Cinema La Compagnia with a live performance by Max Cooper: one of the most interesting figures on the scene right now, making music outside the confines of the genre and its often-mistaken labels.
Cooper mixes his talent and musical inspiration with scientific studies, mathematics and biology (he earned a PhD in 2008 in Computational Biology and worked as a geneticist before turning to music). In an interview, he spoke about how he had always loved the visual arts and would often experiment with visual and video artists as he sought the right way of infusing his scientific interests. His new album and tour One Hundred Billion Sparks is surely his most ambitious, and he will bring his skill the stage at Cinema La Compagnia following his successful stops at Sonar and Glastonbury.
Siena-born musician Giulio Aldinucci will continue the show. Working for the last two years as a composer, he's been active in experimenting with electro-acoustic music and research into the soundscape. His new album, Disappearing in a Mirror, was released by Karlrecords last September.
On Friday, the 20th, the festival moves to Club 21, with a series of more danceable shows thanks to Digitalism, the German duo founded in 2004 after n Jens Moelle and Ismail "Isi" Tuefekci met each other in a records store in Hamburg. Today, their music is popular on the international dance scene. They've often by compared to Daft Punk, but their music tends to vaunt influences of contemporary indie rock. Parallels can also be drawn with the Beglian group Soulwax and French group Cassius. In general, their musical style is more in line with French Touch, though they have a contemporary sound that makes it hard to pin them into a specific genre. In the more than 14 years they've been together, Digitalism has produced remixes for Depeche Mode, Cure, White Stripes and Daft Punk, and has participated in the biggest festivals in the world. Guest of honour this year will be the Florentine Teo Naddi, whose DJ set will range from broken beat to house and techno. Naddi is one of the co-founders of Oltrarno Recordings, a record label based in Florence and Berlin that produces "experimental" and "club" music.
On Saturday, the 21st, the grand finale will take place in the Fortezza da Basso with Radio Slave, Dj Rush, Raffaele Attanasio and Wooden Crate.
Radio Slave, the stage name of Matt Edwards, has probably played in every corner of the world, but there are places that he considers home, and one of these is the legendary Panorama Bar in Berlin, where he performs regularly. He also uses the stage as an exclusive showcase for his label, Rekids, one of the most popular among enthusiasts and industry professionals. His DJ sets skillfully range from house to techno, acid to tribal. Many have tried to emulate his musical style, but he continues to reinvent himself thanks to his numerous remixes. Indeed, DJ Mag nominated him as one of the best remixers of all time and he was given "Best British Producer" by the British Awards. A successful musician and important producer, it's not a coincidence that the magic formula for his remixes has influenced Carl Craig, Tiga, Fischerspooner, Justin Timberlake and even Paul Mc Cartney. His brilliant career continues to soar.

DJ Rush is originally from Chicago, but he's made Berlin his home. His music inspires fans all over the world and he's an impressive impact on the electronic music market htanks to his singles "Mutha Fucking Bass," "Get on Up," and "I Believe". He's conquered the hearts of many promoters around Europe and has been a popular performer at many prestigious festivals, like Tomorrowland (Belgium), Dance Valley (the Netherlands) and Summer Spirit (Germany). During his career, he also founded his own music program, known by the captivating name of Mystery Wonderland. DJ Rush masterfully combines the most varied musical genres (jazz, disco, funk and soul), and performances aren't simple DJing but a veritable DJ show.
Raffaele Attanasio, also known as X-501 abd X501, comes from a family of musicians, and took his first steps in the world of DJing at only 12 years old, producing his first album a few years later. Today, he's a multi-talented artist, working as a pianist, arranger and producer. Thanks to his powerful live shows, he's become one of the biggest names in contemprary techno. Over the course of his career, he's performed with musicians like Len Faki, Ben Sims, Marcel Dettmann, Ben Klock, Chris Liebing, Oscar Mulero and many others.

The 13th edition of the Nextech Festival will come to a close with Wooden Crate, the constantly-evolving project by Giuseppe Gonzalez dedicated to techno and house music.
When
From 19 Sep 2019
to 21 Sep 2019
Details
From 19 September 2019 to 21 September 2019