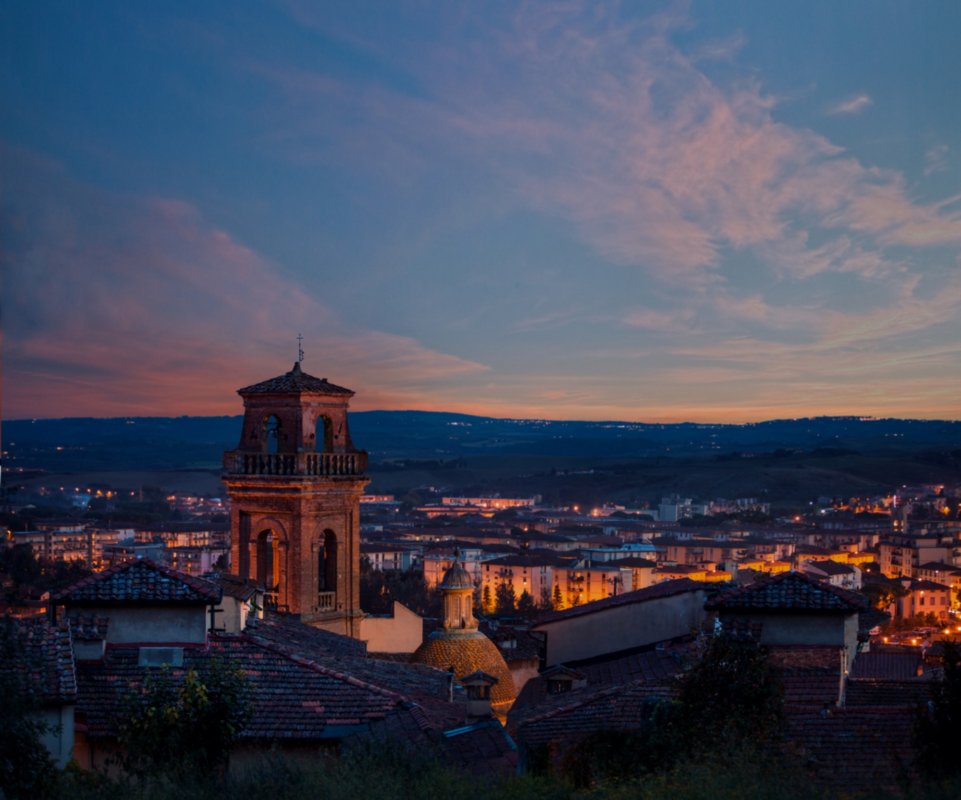 music_noteMusic
Musical September in Castelfiorentino
Melodies at the Santa Maria della Marca monastery
On Monday 9 September, the fourth edition of the Music Festival will start, with the possibility of visiting the Church of Santa Chiara.
Five evenings of music under the stars. The "Melodie nella Marca" is a review of the "Settembre Musicale Castellano" which will start on Monday 9 September at the ancient Monastery of Santa Maria della Marca. The review aims at discovering this monastic complex (which also enjoys excellent acoustics), whose origins date back to the visit of San Francesco in 1210. The Church of Santa Chiara, which can be visited on each of these evenings too.
Admission to each evening (starting at 9.00 pm) is free, but an offer is welcome.
Start with a bang on Monday 9 September with the Maggio Metropolitano Wind Concert, a group of 9 musicians playing pieces by Mozart and Gounod. On Wednesday 11 September an evening dedicated to the very young is scheduled: "Musica in crescendo" A confirmation of the vitality of the school of music of Castelfiorentino.
On Saturday, September 14th: "The Comedy Theater of Pergolesi" with two works: "La serva padrona", a funny interlude on the libretto by Gennaro Antonio Federico (1733) and "Livietta e Tracollo", a funny interlude on the libretto by Tommaso Mariani ( 1734).
On Sunday 15 September an evening dedicated to Jazz by Claudio Fontanelli.
On Wednesday 18 September: "Music of Destiny", symphonic concert directed by Gabriele Centorbi
The amount of money collected during the evenings will be donated to the the "Risvegli" project of the Music School.
"Settembre Musicale Castellano" is organized by the Municipality of Castelfiorentino, the Orpheus Association and the Music School in cooperation with the "Fondazione Maggio Musicale Fiorentino" and the contribution of "Banca Cambiano 1884 Spa" and the "Lions Club Certaldo Boccaccio". Patronage of the Tuscany Region.
Download the leaflet
When
From 09 Sep 2019
to 18 Sep 2019
Details
From 09 September 2019 to 18 September 2019
start 21:00 end 23:00