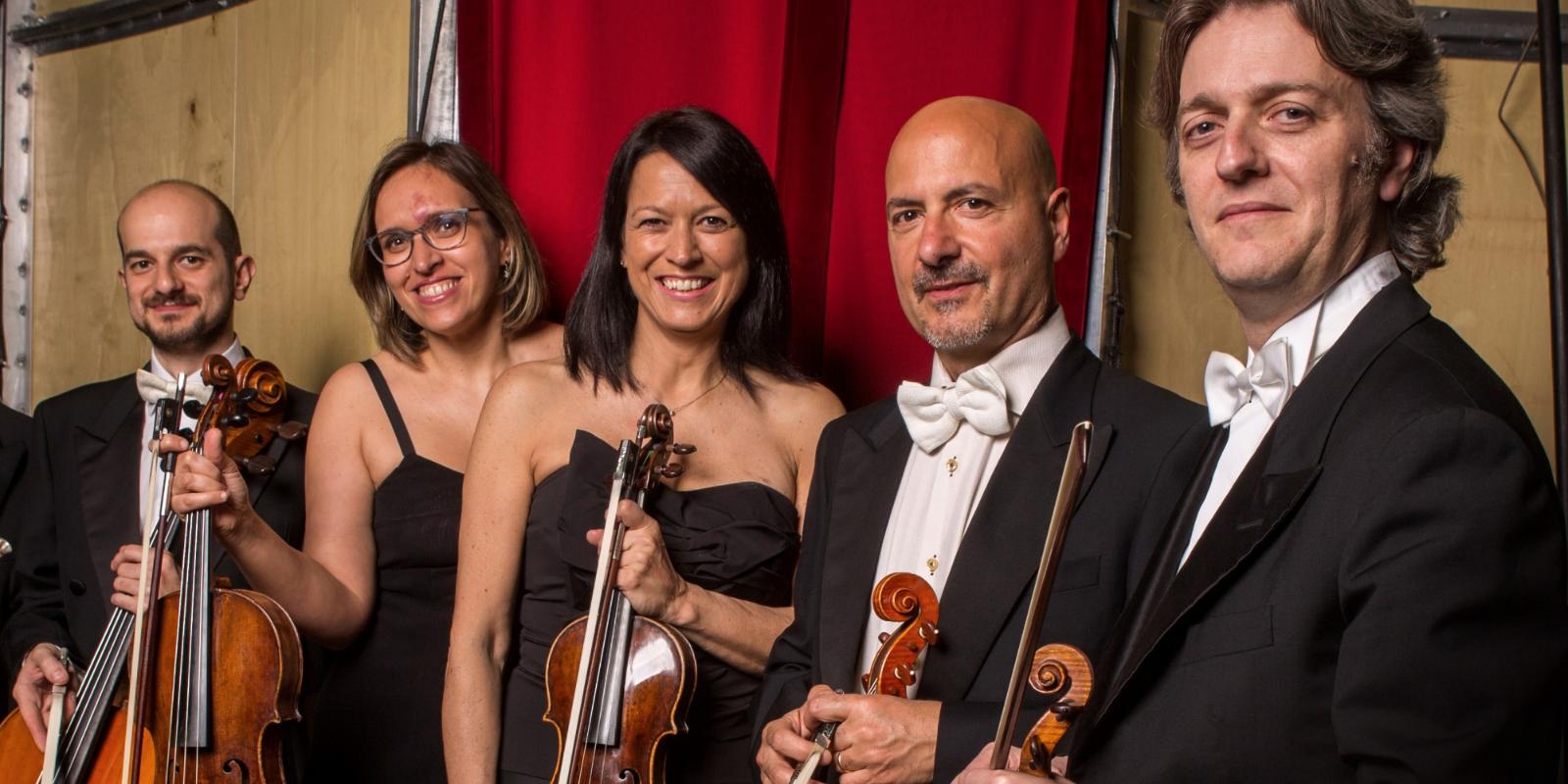 This event has passed
music_noteMusic
info
Important information:
Events and shows all around Tuscany can take place provided that the guidelines aimed at containing the risk of infection from COVID-19 are observed. We invite you to contact the organizers for up-to-date information about the status of the single events. Stay updated
here
Mozart and Brahms: the Great Quintets
One of Brahms' finest pieces, for its beauty of invention, formal coherence and deeply enigmatic tone
On 17 March the Orchestra della Toscana String Quintet puts on a concert of the timeless music of Mozart and Brahms:
Daniele Giorgi, Patrizia Bettotti: violins
Pierpaolo Ricci, Caterina Cioli: violas
Augusto Gasbarri: cello
MOZART: String Quartet no. 3 in C major, K. 515
BRAHMS: String Quartet no. 2 in G major, op. 111
Produced by the Orchestra della Toscana Foundation
The series of Mozart quintets opens with the Quintet in C major, K. 515, and the Quintet in G minor, K. 516. Both were written around the same time, over a period of little more than a month, for which reason they are often known as the "twin quintets". In them, Mozart explores all the possible combinations of five competing instruments, creating two works of notable breadth and complexity.
Brahms too composed a great deal of chamber music. We smile at the fact that for a while he thought his string quintet op.111, published in 1890, would be his last work, for in the following years he went on to produce some sublime music. But this quintet is among the best of Brahms' output, thanks to its beauty of invention, formal coherence and richly enigmatic tone.
Duration: 1 hour
Download the leaflet
Details
Tuesday 17 march 2020
start 21:00 end 23:00