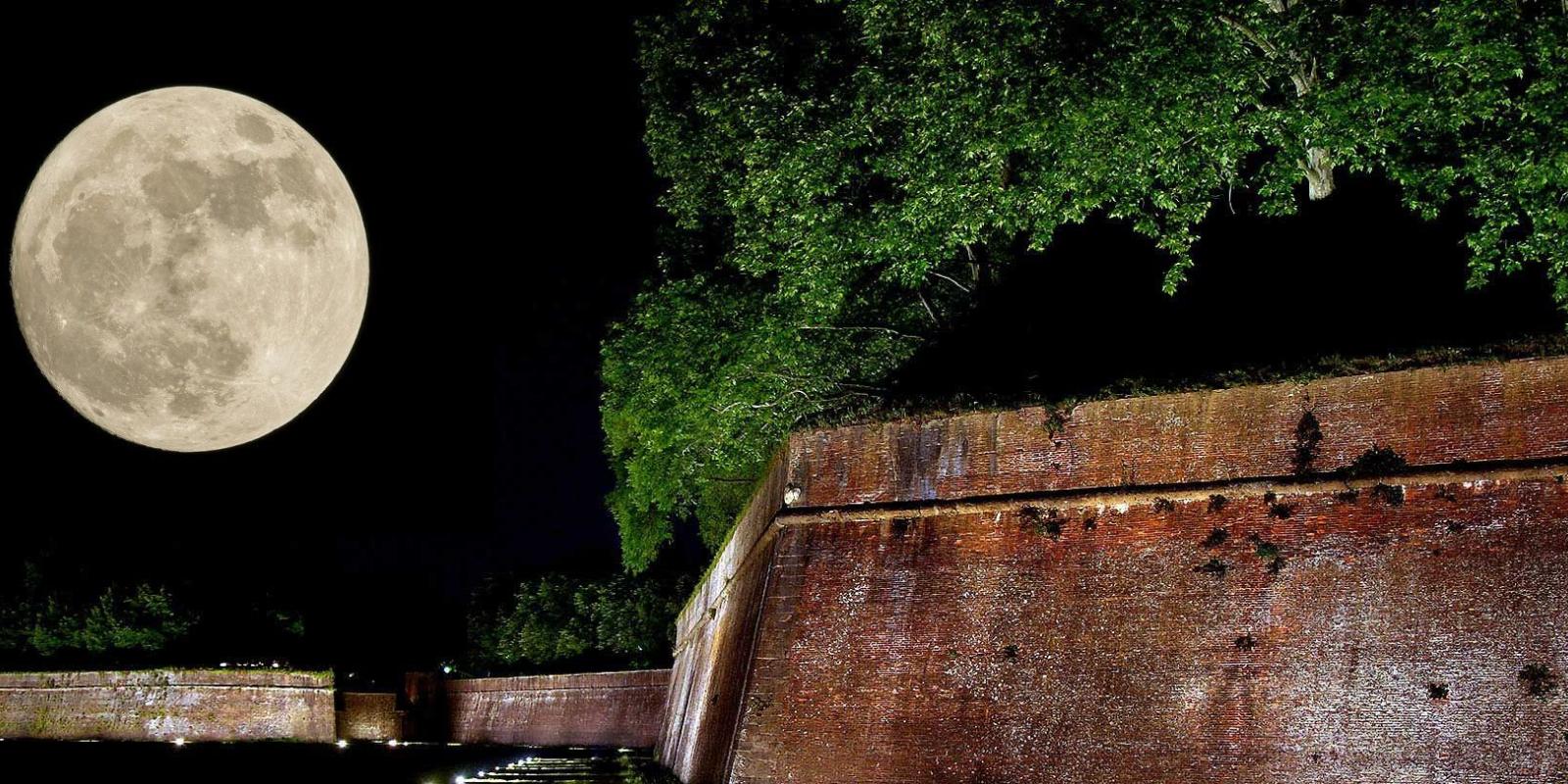 eventOther events
info
Important information:
Events and shows all around Tuscany can take place provided that the guidelines aimed at containing the risk of infection from COVID-19 are observed. We invite you to contact the organizers for up-to-date information about the status of the single events. Stay updated
here
Moon in the city
From the Walls of Lucca to the Moon
MOON IN THE CITY LUCCA is the first live Virtual Reality guided walking tour and immersive experience dedicated to the story of conquest of space: from the walls of Lucca to the Moon.
A journey through space and time, a cultural, innovative and scientific experience to discover the walls of Lucca and the Apollo 11 mission through Virtual Reality technology. The telling of the voyage to the Moon is accompanied by live music played by the Lucca Musical Association.
The event is from September 11 to October 4, Thursdays to Sundays, with lift-off at 21:00.
While the story is being narrated live and accompanied by music, as the protagonist you'll retrace the key moments of the "space race" and get ready to "take off" from the San Paolino Barracks, San Paolino Bastion Tower of the City Walls of Lucca to find yourself on the Moon.
Each participant will be equipped with state-of-the-art Virtual Reality Oculus visors, with 360 degree views and surround sound, an integral part of the experience, which immerse you in the surroundings and allow you to travel far into space and back in time to July 20, 1969, where you'll be alongside the Russian and American astronauts and together will leave for the conquest of space.
AN UNFORGETTABLE EXPERIENCE THAT WILL TAKE YOU FROM THE WALLS OF LUCCA TO THE MOON
TICKETS ARE AVAILABLE AT VIVATICKET www.vivaticket.com
Each tour will follow the rules for the protection of public health: social distancing and thorough cleaning of visors and hands at the start and end of each voyage. The shape of the visors allows you to experience the journey while wearing glasses.
Download the leaflet
When
From 11 Sep 2020
to 04 Oct 2020
Details
From 11 September 2020 to 12 September 2020

Thursday,
Friday
start 21:00 end 22:00

From 17 September 2020 to 20 September 2020

Thursday,
Friday,
Saturday,
Sunday
start 21:00 end 22:00

From 24 September 2020 to 27 September 2020

Thursday,
Friday,
Saturday,
Sunday
start 21:00 end 22:00

From 01 October 2020 to 04 October 2020

Thursday,
Friday,
Saturday,
Sunday
start 21:00 end 22:00