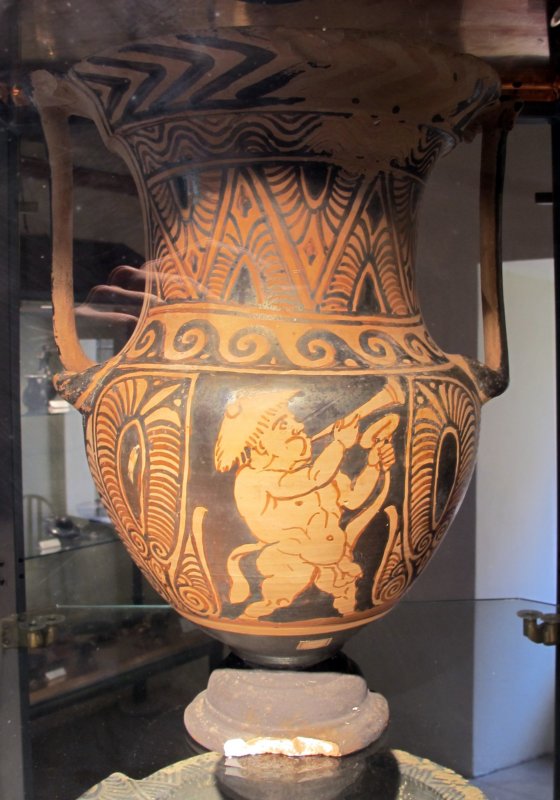 collectionsExhibitions
Monteriggioni before the Castle
An Etruscan community in Valdelsa region
From October, 13 2018 to April, 23 2019, at the Monumental Complex of Abbadia Isola (Monteriggioni-SI), it will be possible to visit the exhibition "Monteriggioni before the Castle. An Etruscan community in Valdelsa region".
The exhibition will retrace the local history from the Iron Age (IX century BC) to late Hellenism (II-I century BC), with 250 local exhibits from the museums of Florence, Volterra and Colle di Valdelsa, accompanied by reconstructions in 3D of materials stored in Berlin.
There will be also multimedia reconstructions of some Etruscan tombs of the area, including the famous tomb of the Calisna Sepu, found at the end of the nineteenth century with a rich set of urns, vases and various furnishings.
The exhibition, set up in the rooms next to the church of Abbadia Isola (Sala Sigerico), is promoted by the City Council of Monteriggioni and the Superintendence of Archeology, Fine Arts and Landscape for the provinces of Siena, Grosseto and Arezzo, in collaboration with the Department of Hisory, Art and Archeology of University of Siena, the Ranuccio Bianchi Bandinelli Civic Archaeological Museum in Colle di Val d'Elsa and the Antikensammlung in Berlin.
Opening ceremony October, 13th 2018 at 4pm.
Opening hours and entrance fees at www.monteriggioniturismo.it
Download the leaflet
When
From 13 October 2018 to 23 April 2019