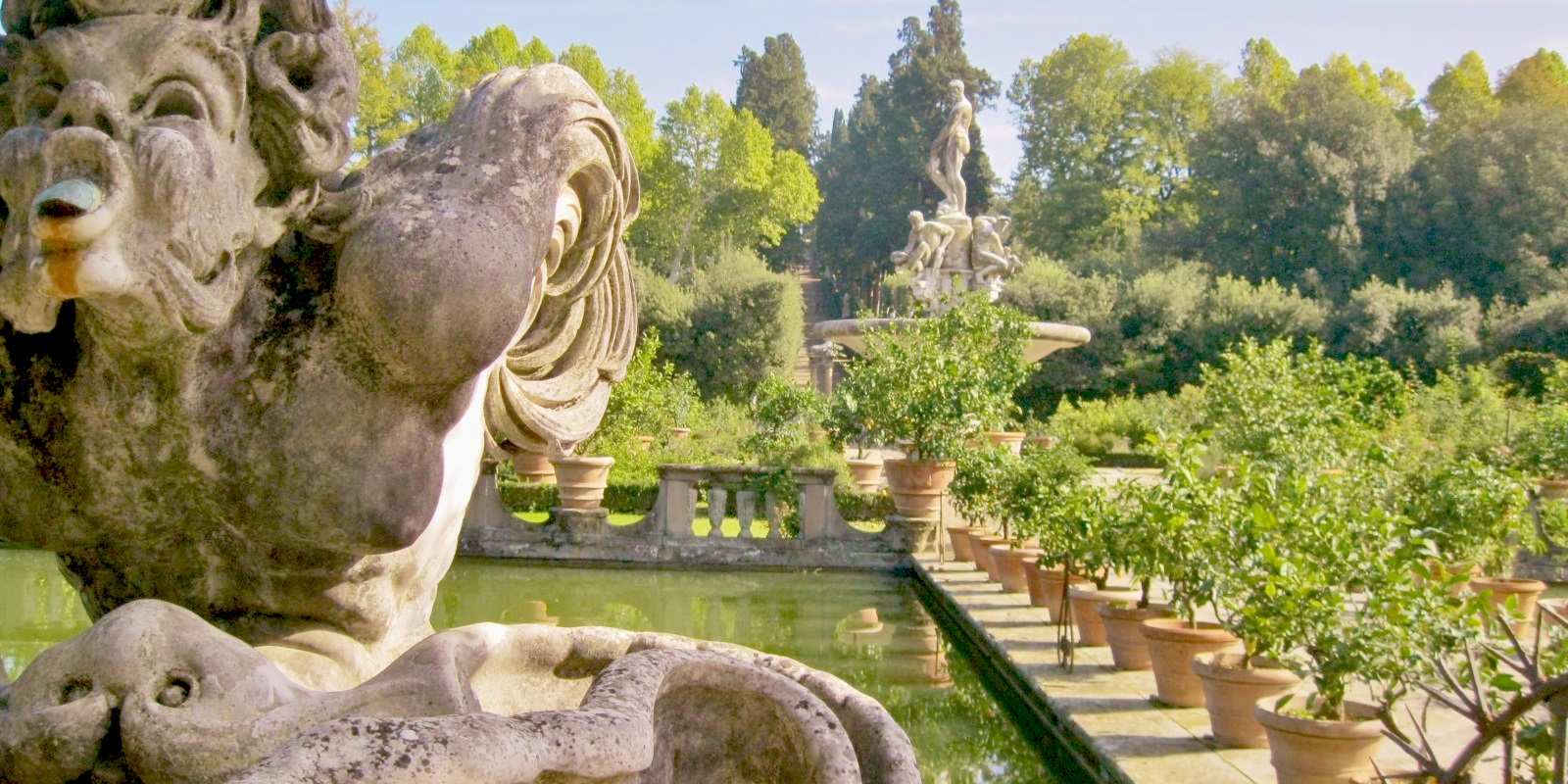 This event has passed
collectionsExhibitions
info
Important information:
Events and shows all around Tuscany can take place provided that the guidelines aimed at containing the risk of infection from COVID-19 are observed. We invite you to contact the organizers for up-to-date information about the status of the single events. Stay updated
here
Medici Villas reopen in Tuscany
Plenty of events, initiatives and guided tours to rediscover these Medici gems
Tuscany is home to 14 Medici villas and gardens, which became part of the UNESCO World Heritage List in 2013.Dotted around the Tuscan countryside, the villas and gardens are an original residence system at one with nature, designed to offer leisure, inspire the arts and learning. An example of interconnection among architecture, gardens and the surrounding areas, the Medici villas set the standard for princely residences in Italy and in Europe.
In June, many of these mesmerizing villas reopened to the public in total safety: Villa La Petraia, Villa e Giardino di Castello, Villa di Cerreto Guidi, Giardino di Boboli, Villa di Poggio Imperiale, Giardino di Pratolino, Villa La Magia, Villa di Artimino and Palazzo di Seravezza.
Until 5th July, the Villa Medicea di Cerreto Guidi and its gardens, the gardens of Villa Medicea di Castello and the Villa Medicea della Petraia will be open for free by prior reservations for "I Giardini della Bizzaria" tours, developed with the support of Unicoop Firenze and in partnership with Stazione Utopia. The director and curators of the villas, the staff, tour guides and specialists will provide children's activities and themed walks about the gardens and their history, art, architecture, landscape and botany. The tours are also available in Italian Sign Language, on request.
The Boboli Gardens will be open Monday to Sunday from 8:45am to 6:15pm.
The Villa Medicea del Poggio Imperiale can be visited by reservation only. For more information, write to areamuseale@poggio-imperiale.gov.
The gardens of Villa La Magia are open every Sunday from 4 to 8pm. The villa can be visited on Sundays at 4pm by prior reservation; call 3473437462.
The villa and gardens will be closed during August.
The Palazzo Mediceo di Seravezza is open Wednesday to Sunday until 5th July, 10:30am-12:30pm, 4-7pm. Free entry. 11th July to 13th September: Tuesday to Sunday, 10:30am-12:30pm, 5-9pm.
From 6th June to 25th October 2020, the Giardino di Pratolino will be open on Friday, Saturday and Sunday from 10am to 8pm (October 10am-6pm). Free entry.
Villa La Ferdinanda di Artimino is open again. It's privately owned, but is open to the public on Sundays from 10am to 5pm. Guided tours are available of the villa and gardens. Booking required for tours: info@artimino.com – 055 875141.
The Orchestra Regionale della Toscana will be performing in the Medici gardens this July and September. For details, see www.orchestradellatoscana.it.
When
From 22 Jun 2020
to 31 Oct 2020
Details
From 22 June 2020 to 31 October 2020