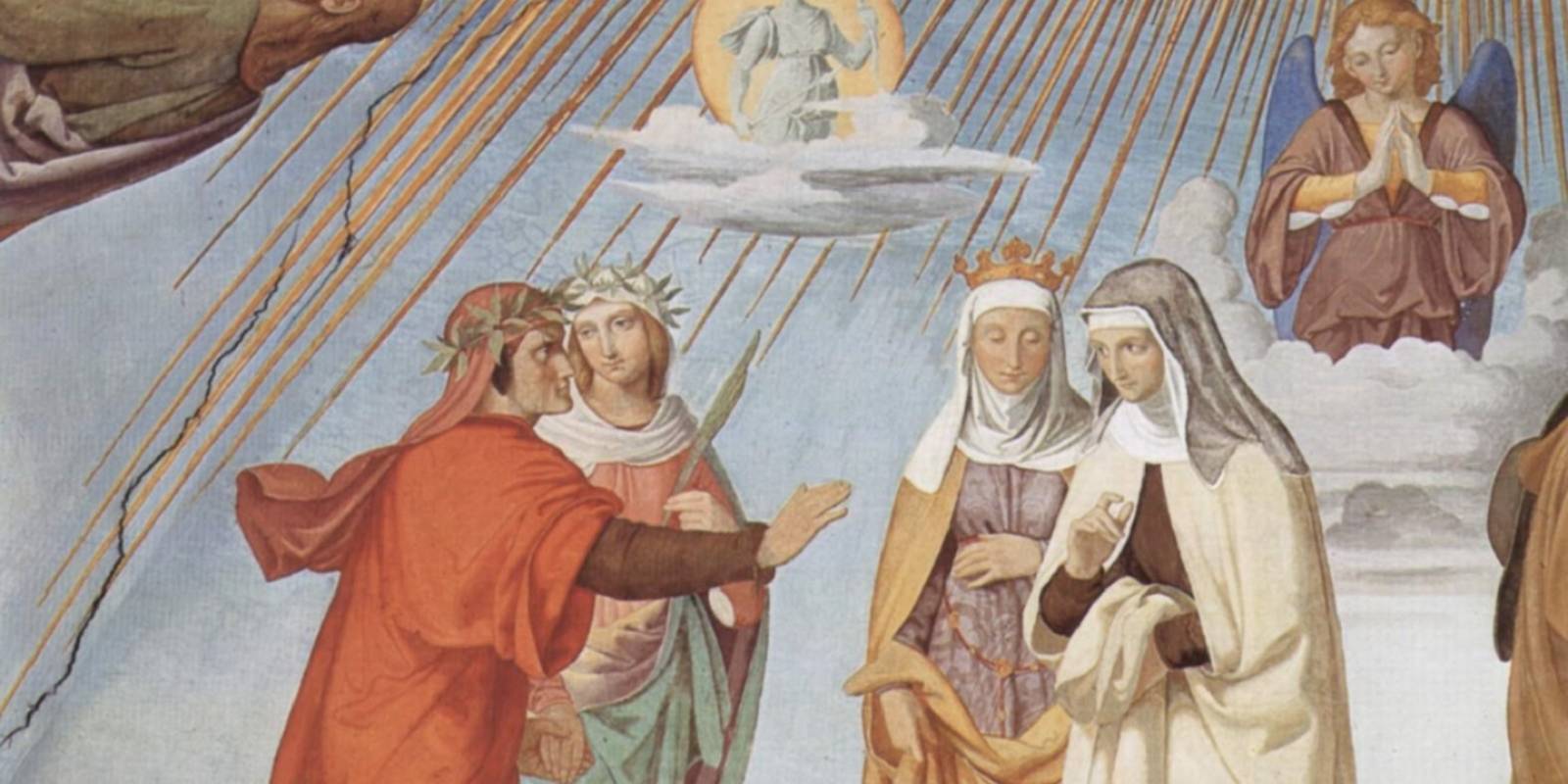 Photo ©Accademia "La Colombaria"
schoolConventions
info
Important information:
Events and shows all around Tuscany can take place provided that the guidelines aimed at containing the risk of infection from COVID-19 are observed. We invite you to contact the organizers for up-to-date information about the status of the single events. Stay updated
here
L'ultima ascesa. Poetica e immagini del Paradiso.
Ciclo di lezioni dedicate al Paradiso dantesco
L'Accademia Toscana di Scienze e Lettere "La Colombaria" celebra il VII centenario dantesco con un ciclo di lezioni dedicato alla cantica più ardua del Poeta, il Paradiso, descritta e illustrata per immagini fra mito e realtà.
E' il secondo ciclo di sette lezioni che l'Accademia propone dopo il ciclo Mondi e voci dantesche, dedicato ad aspetti diversi della biografia e della cultura dantesca, dalle donne di Dante, per riprendere il titolo del volume del compianto Marco Santagata alla politica, alla geografia, alla geometria, alla tradizione classica, alla medicina e all'uso del volgare.
Se il ciclo Mondi e voci dantesche ha avuto carattere introduttivo, il ciclo che si aprirà con la prolusione di Michele Feo il prossimo 4 novembre propone una chiave di lettura del Paradiso dantesco nel contesto degli albori dell'Umanesimo fiorentino.
Download the leaflet
When
From 04 Nov 2021
to 16 Dec 2021
Details
From 04 November 2021 to 16 December 2021

Thursday
start 16:30 end 18:30