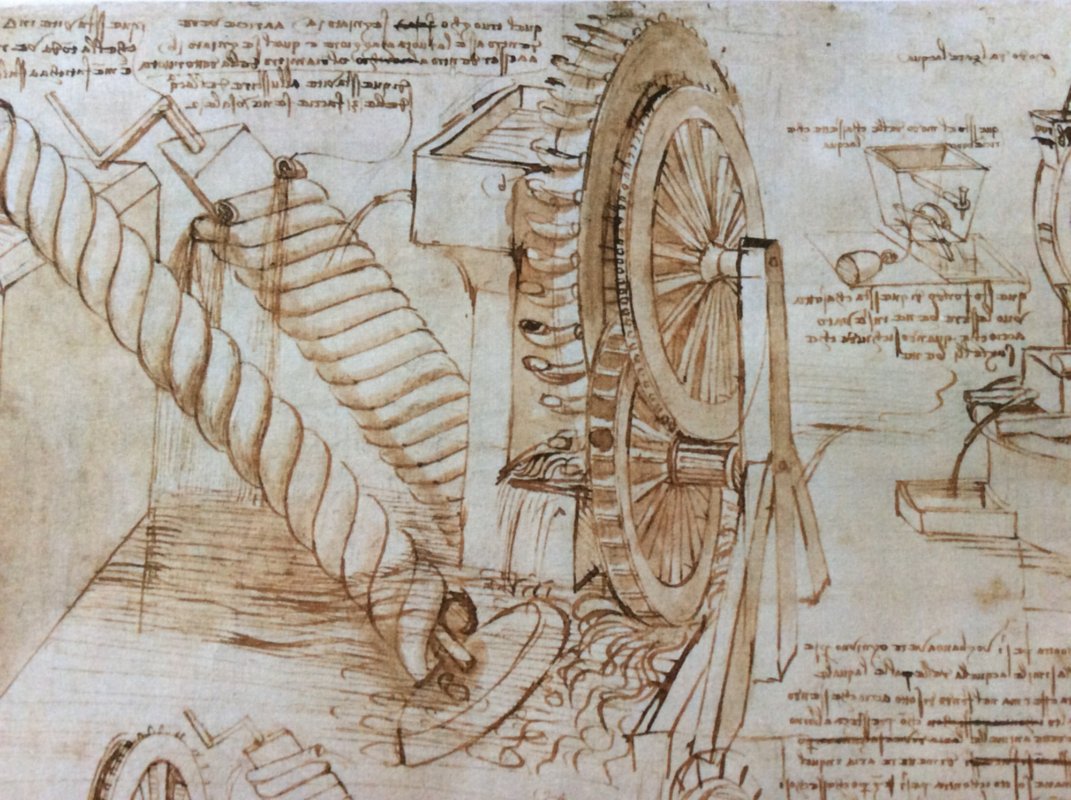 collectionsExhibitions
Leonardo's machines; traces of the genius on the Montagna Pistoiese
A rich selection of Leonardo's models, created by architect Andrea Neri with the supervision of professor Carlo Pedretti, until September 1st
The Eco-museum of the Montagna Pistoiese has curated an exhibition called "Le machine di Leonardo: tracce del Genio sulla Montagna Pistoiese", organised by palazzo Achilli as a tribute to the 500th anniversary of the death of Leonardo da Vinci (1519 – 2019). The display shows as temporary exhibition of a rich selection of Leonardian models, created by architect Andrea Neri with the supervision of professor Carlo Pedretti, who is considered the greatest expert on the figure of Leonardo.
The project suceeds in its simplicity, wanting only to present and investigate the master's intellectual works. The idea came about with the intention of combining his studies (iron working, hydroelectric energy, milling techniques, military engineering techniques) with the territory and the itineraries of the Eco-museum, inviting a Leonardian reading of the place that has direct and indirect links with the inventor.
Palazzo Achilli is thus a starting point for a journey that goes through the Montagna Pistoiese, following the tracks of the Genius da Vinci. From Orsigna, the Molino di Giamba can be seen, and the bridges of Leonardo's own design. At the Museum of the Gente dell'Appennino Pistoiese di Rivoreta Leonardo's parachute, one of his first flight projects, is displayed. The Museum of Ferro di Pontepetri and the Ferriera di Maresca conveys the artist's understanding of hydraulic energy and iron work while MUNAP di Gavinana reveals how through careful observations of birds and bats and his understanding of elements, Leonardo was able to elaborate his project on wings. At Pieve di Santa Maria Assunta di Gavinana it is possible to admire beautiful wooden sculptures, attributed to Leonardo's master Bottega del Verrocchio.
In addition, a section is dedicated to the educational games, constructed from Leonardian designs in wood, where visitors can test their own dexterities and ingenuity.
When
From 11 Jan 2019
to 01 Sep 2019
Details
From 11 January 2019 to 01 September 2019

Other events in Leonardo 2019
Deals related to Leonardo 2019