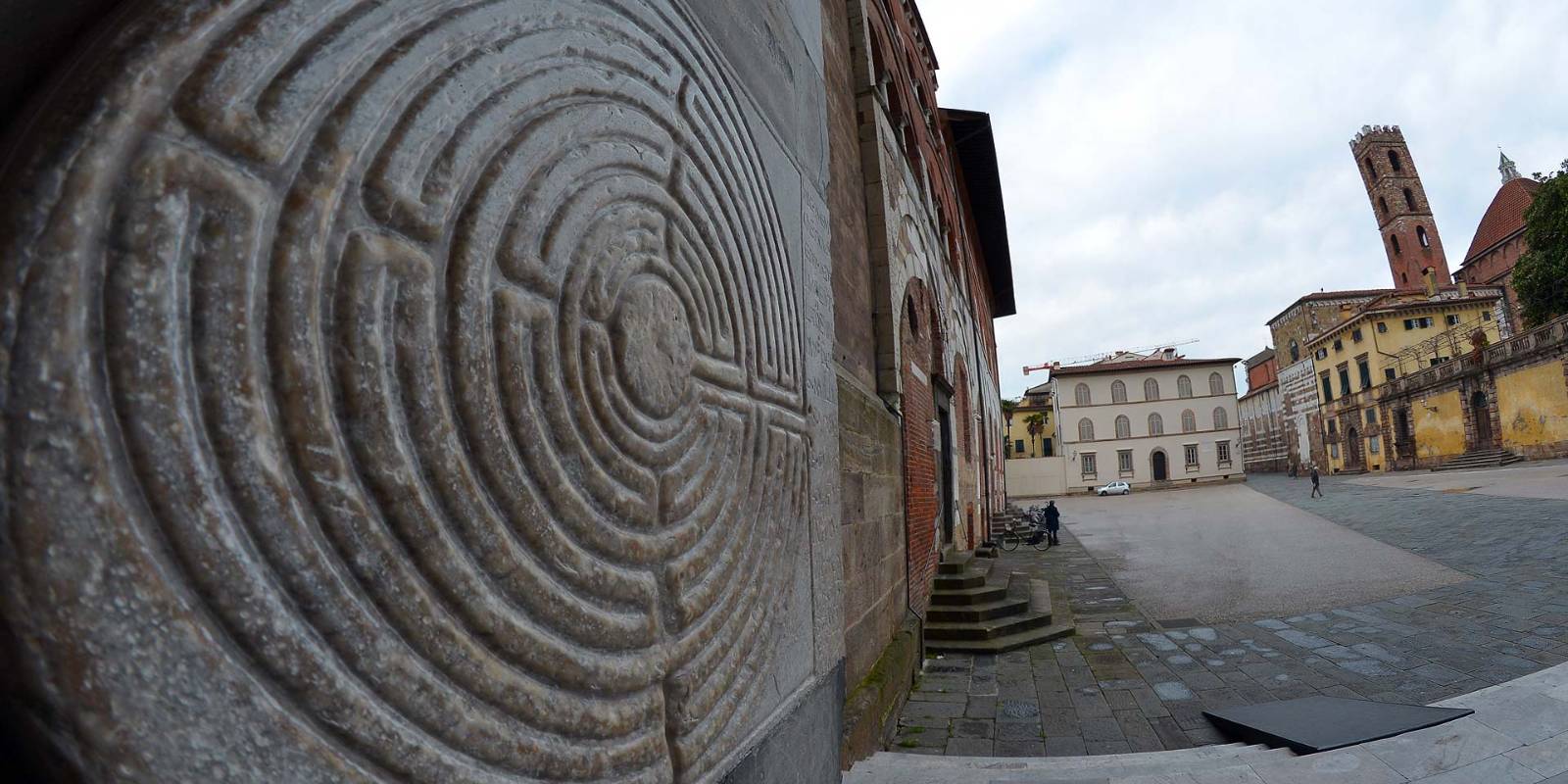 Photo ©archivio turismo.lucca - r.giomi
collectionsExhibitions
info
Important information:
Events and shows all around Tuscany can take place provided that the guidelines aimed at containing the risk of infection from COVID-19 are observed. We invite you to contact the organizers for up-to-date information about the status of the single events. Stay updated
here
Labyrinths: myth, symbol, game
Virtual journey through the shapes and meanings of labyrinths
The exhibition is part of initiatives to celebrate the re-foundation of the cathedral of Lucca, completed in 1070, and is inspired by the famous labyrinth in the Romanesque portico of the cathedral. Carved from marble and placed at eye level on the right pillar of the portico, the labyrinth witnessed the passage of crowds of pilgrims from all over Europe to Lucca in the Middle Ages to visit the Volto Santo, a miraculous and venerated wooden crucifix.
The exhibition takes place in the oratory of San Giuseppe, part of the cathedral's museum complex, and guides visitors on a fascinating virtual journey through the shapes and meanings that the labyrinth has acquired over time, from ancient Greece to the present day.
At the adjacent piazza of San Martino, spectators will become protagonists as you are invited to walk along the luminous and changing labyrinths that will light up at dusk, luring us into a challenge as ancient as the history of humanity itself.
Every day from 10am to 6pm, with last access at 4.30pm. Friday and Saturday 10am - 6pm and 9pm - 11pm, with last admission at 10pm.
A night video projection will take place at the Piazza di San Martino every evening from 9-11 pm titled "The challenge of the labyrinth".
Download the leaflet
When
From 26 Aug 2021
to 10 Oct 2021
Details
From 26 August 2021 to 10 October 2021

Monday,
Tuesday,
Wednesday,
Thursday,
Sunday
start 10:00 end 18:00

Friday,
Saturday
start 10:00 end 18:00

Friday,
Saturday
start 21:00 end 23:00