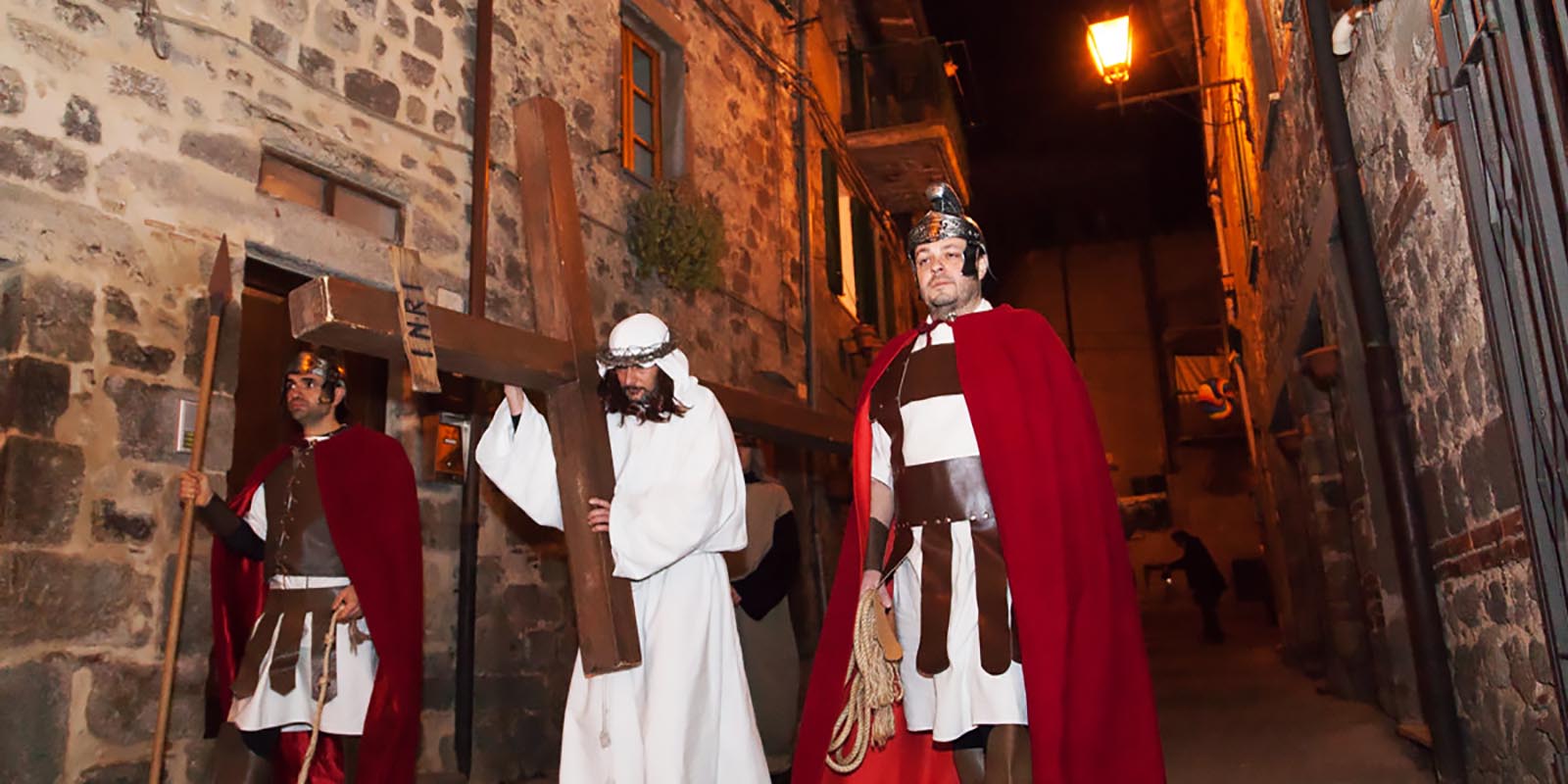 This event has passed
Folklore
info
Important information:
Events and shows all around Tuscany can take place provided that the guidelines aimed at guaranteeing social distancing and containing the risk of infection from COVID-19 are observed. In any case, we invite you to contact the organizers for up-to-date information about the status of the single events. Stay updated
here
La Giudeata
The Good Friday tradition at Abbadia San Salvatore
The Giudeata at Abbadia San Salvatore is a costumed procession which takes place after supper on Good Friday. It starts at the church of Santa Croce, which is found in the town's historic centre.
The tradition, whose origins are shrouded in the mists of antiquity, was resurrected some twenty years ago. It shares a kinship with the Stations of the Cross, and, as in many of Abbadia's other customs, the participants – the locals – assume the roles of different characters. The procession is opened by the clergy, with images of the body of Christ and an effigy of Our Lady of Sorrows, and is rounded off by the local children, who carry symbols of Christ's Passion and the angelic host.
This is a date to be missed by neither adults nor children, who follow the cortège with their little lanterns, creating an evocative atmosphere through the labyrinth of narrow streets that make up Abbadia's old centre.
Details
Friday 10 april 2020
start 21:00 end 23:59