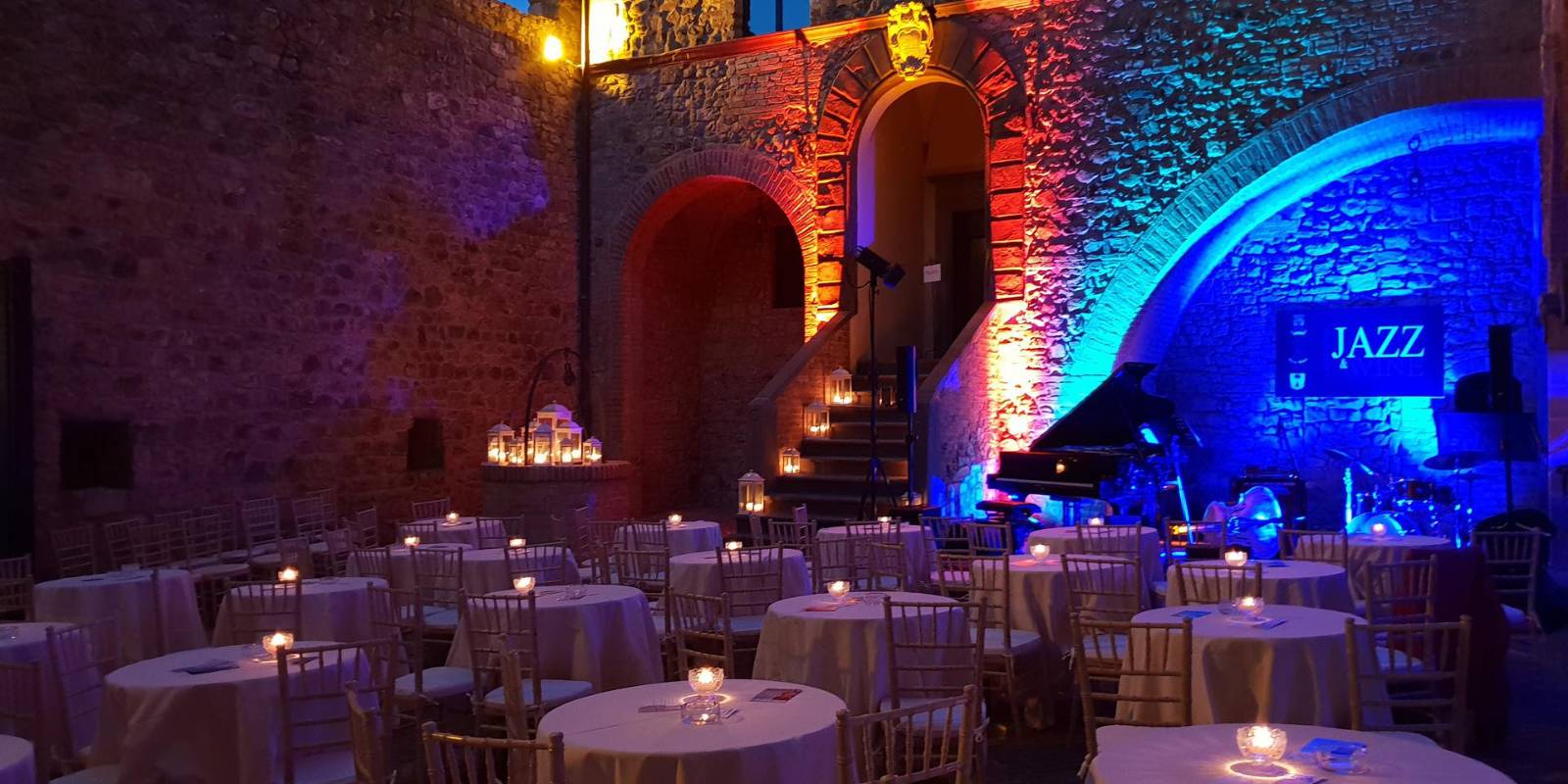 This event has passed
music_noteMusic
info
Important information:
Events and shows all around Tuscany can take place provided that the guidelines aimed at containing the risk of infection from COVID-19 are observed. We invite you to contact the organizers for up-to-date information about the status of the single events. Stay updated
here
Jazz & Wine in Montalcino
From 30 July to 2 August Montalcino returns to be the protagonist of great jazz music
The Jazz & Wine Festival, created by the Banfi company and the Municipality of Montalcino (SI) with the collaboration of the Rubei family of the Alexanderplatz in Rome, is ready to celebrate its XXIII consecutive edition thus placing itself as one of the most interesting and long-lasting music festivals in Europe.
The festival was created in 1998 with the aim of uniting and bringing together two of the most intimate and intense passions, jazz music and quality wine. This year's programme comes to some of the most charming parts of the Ilcinese territory.
It starts on Thursday 30 July, in the beautiful Castello Banfi, with NICK THE NIGHTFLY. Radio Monte Carlo will present the "Be yourself" project together with its quintet, for a night that promises to be enthralling and with a great atmosphere.
On Friday 31 July, again at Castello Banfi, FABRIZIO BOSSO's trumpet and JULIAN OLIVER MAZZARIELLO's piano perform "Tandem", a perfect union of two musicians.
In the incredible Abbey of Sant'Antimo, on Saturday 1 August, the Italian-Argentine trio, made up of PEPPE SERVILLO, JAVIER GIROTTO and NATALIO MANGALAVITE, presents "PARIENTES", recounting stories and life experiences through powerful music.
The Grand finale will be on Sunday 2 August when the Latin sounds of ROSALIA DE SOUZA and her quintet arrive on the Jazz & Wine stage in Piazza del Popolo in Montalcino. The Brazilian singer will perform "The Brazil that I like".
The artistic direction continues to be by Paolo Rubei (Alexanderplatz in Rome) passionately continuing the musical path traced by his late father Giampiero, the creator of this unique music festival.
All the Jazz & Wine shows in Montalcino will begin at 9:45 pm.
When
From 30 Jul 2020
to 02 Aug 2020
Details
From 30 July 2020 to 02 August 2020