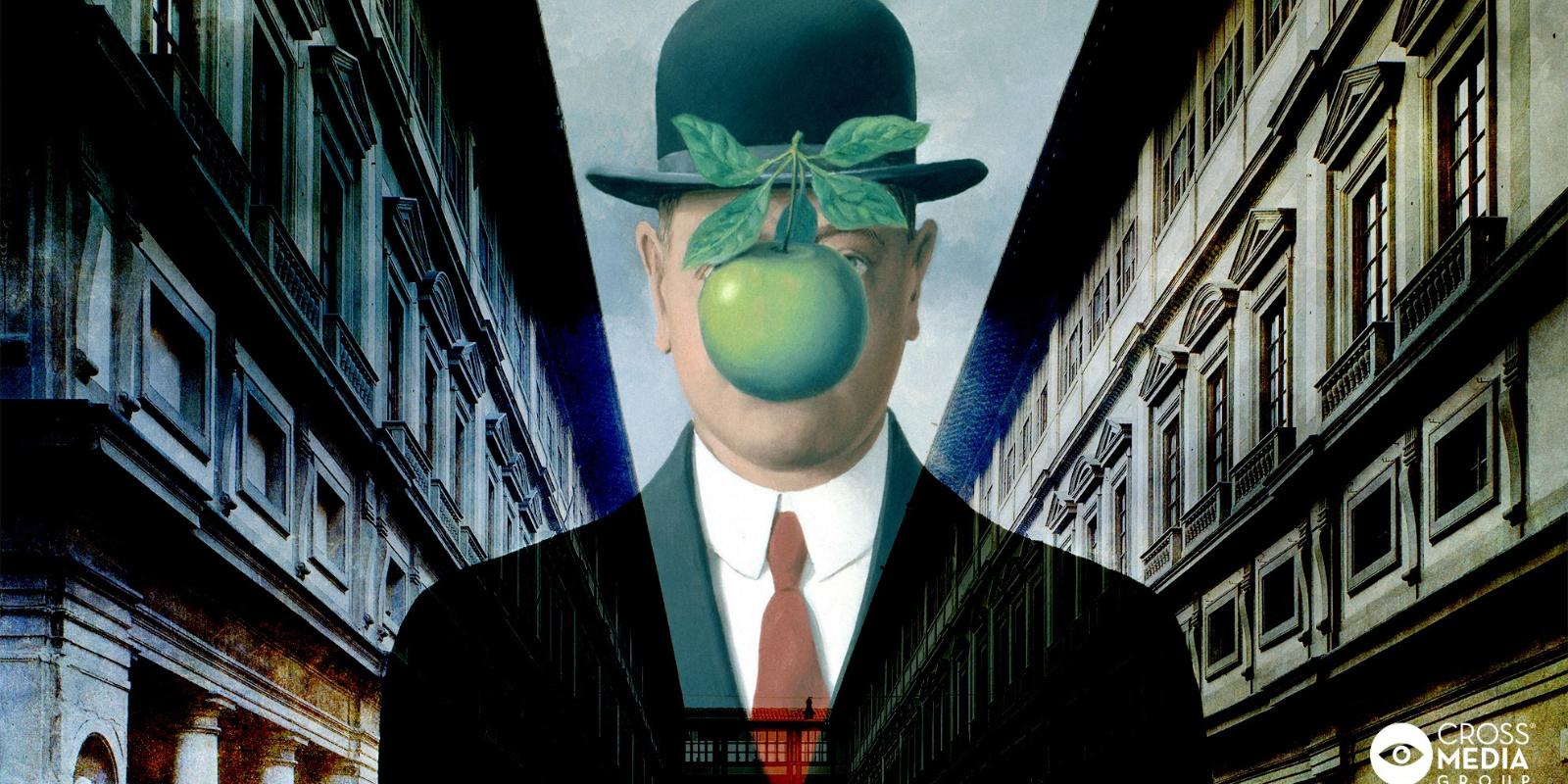 This event has passed
collectionsExhibitions
info
Important information:
Events and shows all around Tuscany can take place provided that the guidelines aimed at containing the risk of infection from COVID-19 are observed. We invite you to contact the organizers for up-to-date information about the status of the single events. Stay updated
here
Inside Magritte
From November 1, 2019 to March 1, 2020, the deconsecrated Santo Stefano al Ponte church hosts an immersive multimedia experience
The former Santo Stefano al Ponte church in Florence will host the immersive multimedia experience Inside Magritte from November 1, 2019 to March 1, 2020. Entirely dedicated to one of the greatest protagonists of surrealism, René Magritte, the event was created and produced by Crossmedia Group and Hepco with the direction of The Fake Factory and the support and scientific advice of the Succession Magritte of Brussels.
Curated by the Belgian art historian Julie Waseige, Inside Magritte is a journey in which the main focus is the atmosphere and the subjects of Magritte's paintings. Among the most famous images of twentieth-century painting are featured: men in bowler hats floating in the sky of the metropolis, human bodies with fish heads, and the famous and ambiguous pipe.
Lasting about 50 minutes, the multi-sensory experiential journey invites the visitor to enter the surrealist universe of Magritte. Involvement, illusion and allusion will be elements to enable an understanding of the artist's enigmatic world. In an experience-room the visitor will in fact be able to become immersed in a 360 ​​° experience that will involve the space from the walls to the floor as images from his works will become a single flow of dreams, of fluid forms and fading, evocative motifs of Magritte's art, from his first through to his last works.
160 images were selected to present Magritte's entire oeuvre. The exceptional visual impact is thanks to the Matrix X-Dimension ® system, which uses laser projectors capable of transmitting over 40 million pixels on the installation surfaces, guaranteeing a greater definition of Full HD.
When
From 01 Nov 2019
to 01 Mar 2020
Details
From 01 November 2019 to 01 March 2020