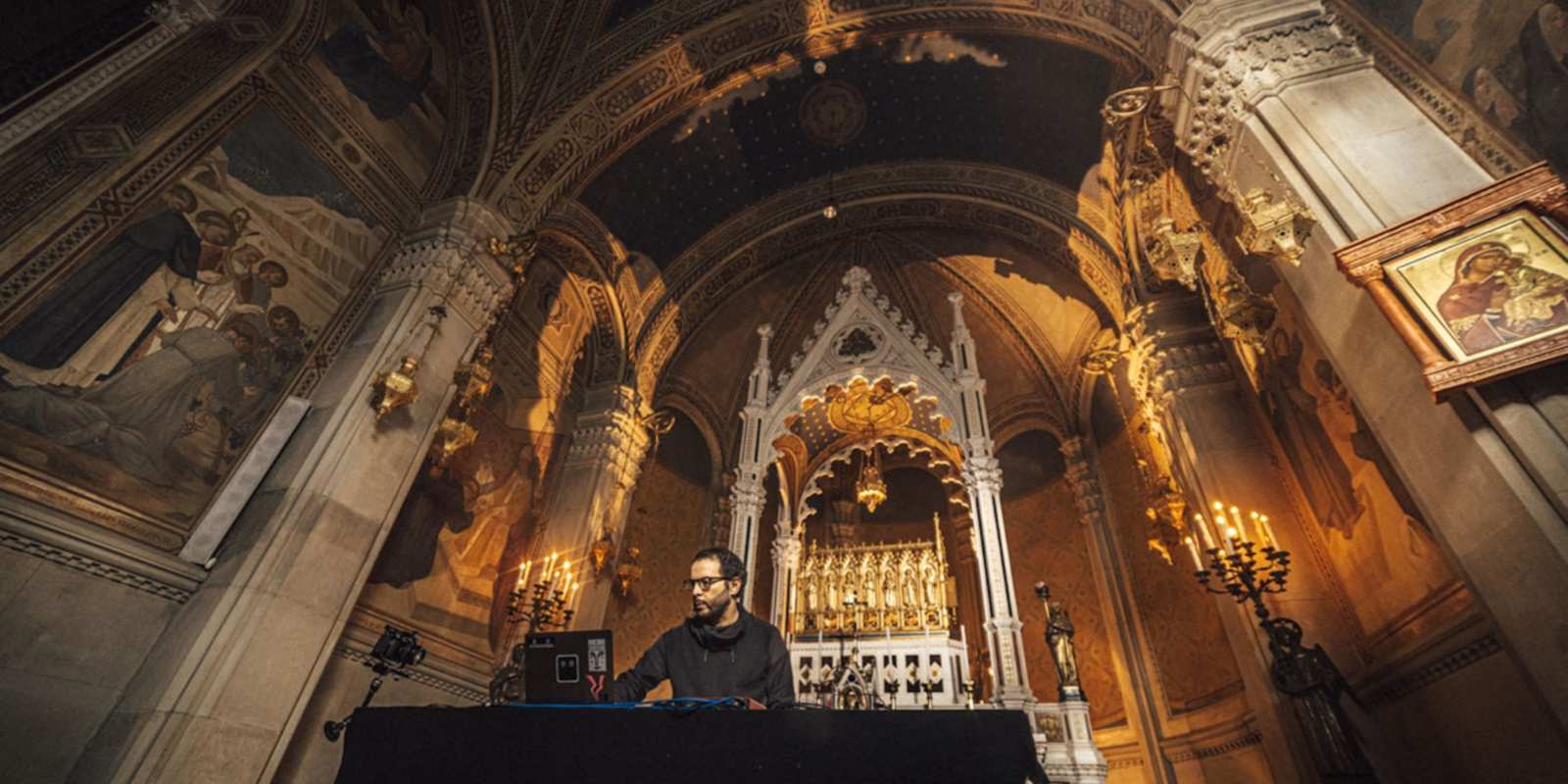 music_noteMusic
info
Important information:
Events and shows all around Tuscany can take place provided that the guidelines aimed at containing the risk of infection from COVID-19 are observed. We invite you to contact the organizers for up-to-date information about the status of the single events. Stay updated
here
Indian Wells in concert at the Monte Senario convent
On Wednesday February 17, the concert will be live streamed on the Visit Tuscany Facebook page
After the success of Bowland live in the garden of Villa Bardini in Florence, the Lattexplus electronic music festival returns with a second date. Given the pandemic, the festival has reinvented itself into a digital format, producing, filming and broadcasting musical performances in selected spaces.
The project is carried out with the support of the Municipality of Florence and the Fondazione CR Firenze and in collaboration with Feel Florence. It's aimed at promoting a new type of cultural tourism oriented towards unusual itineraries and places of interest.
The second appointment, scheduled for Wednesday February 17 at 7 pm, will see Indian Wells perform, the moniker used by Italian electronic music producer, Pietro Iannuzzi. The artist draws inspiration from Calabria; his native land and the region where he still lives. "Heart of Lights" , the live performance by Indian Wells, will be broadcast from the Chapel of the Apparition of Monte Senario, a convent of the Order of the Servants of Mary located on the hill of the same name, north of the city of Florence in the municipality of Vaglia. It was built in 1234 by seven Florentine nobles who were the founders of the order of the Servants of Mary, and therefore called the Seven Holy Founders. It was enlarged in the 15th century, and again in 1594 by Grand Duke Ferdinando I, then partially modified in the 18th and 19th centuries. The live performance by Indian Wells will be broadcast on the occasion of the anniversary of the seven founding saints of Monte Senario, February 17.
The streaming will be available in crossposting via the Facebook pages of Artribune, Visit Tuscany and Intoscana, Soundwall and Dj Mag Italia. It will also be available on the Indian Weels Facebook page and Lattexplus. "Heart of Lights" is directed by Piero Fragola and Thomas Pizzinga.
Details
Wednesday 17 february 2021
start 19:00 end 21:00