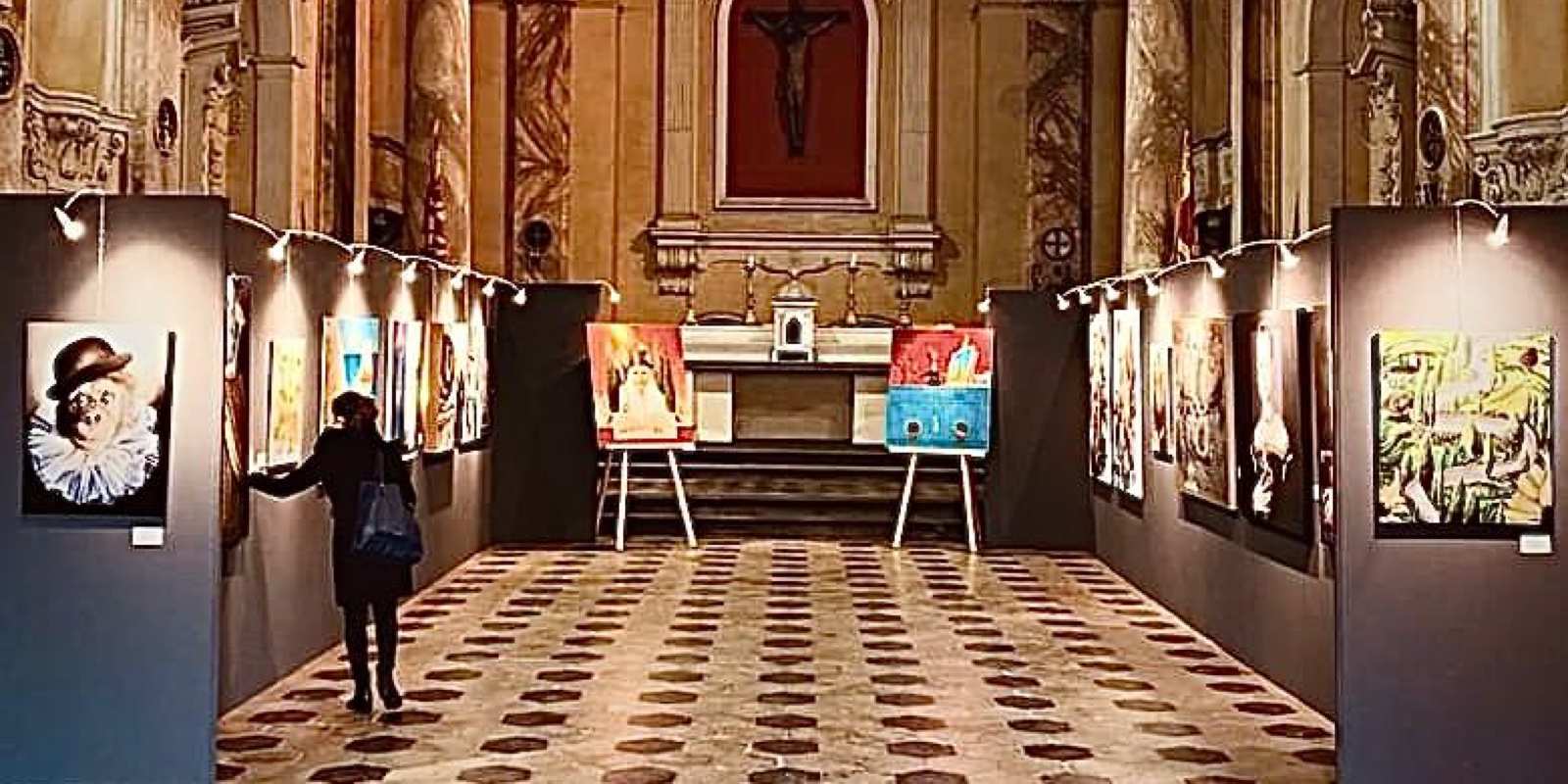 collectionsExhibitions
info
Important information:
Events and shows all around Tuscany can take place provided that the guidelines aimed at containing the risk of infection from COVID-19 are observed. We invite you to contact the organizers for up-to-date information about the status of the single events. Stay updated
here
I Mille di Sgarbi
La quarta edizione della mostra di arte contemporanea si svolge a Castiglion Fiorentino
Lo Stato dell'Arte, associazione culturale attiva in Italia e in Europa nel campo dell'organizzazione di mostre d'arte, porta a Castiglion Fiorentino la quarta edizione de "I Mille di Sgarbi. Lo Stato dell'Arte Contemporanea in Italia".
La grande mostra collettiva, ideata da Sauro Moretti e Nino Ippolito, espone nei luoghi storici e religiosi del borgo le opere di artisti del panorama nazionale e internazionale selezionati da Vittorio Sgarbi.
"C'è il diritto alla salute e al lavoro, ma c'è anche il diritto degli artisti di poter esprimere e mettere in mostra le proprie opere. Da qui l'idea della mostra di arte contemporanea che vuole far dialogare l'arte antica, il passato, con l'arte contemporanea, il presente". Così il professor Vittorio Sgarbi ha presentato la mostra.
L'esposizione, promossa con il patrocinio del Comune e presentata virtualmente il 12 dicembre 2020, si snoda in più sedi espositive, dando vita ad una delle più grandi mostre di arte diffusa che vede entrare in comunione la storia di Castiglion Fiorentino con i lavori di pittura, scultura, fotografia e grafica digitale proposti dai numerosi artisti: a loro è stato affidato il compito di elaborare delle opere che si aprano alla dimensione spirituale, mostrando lo spazio dell'anima dell'artista che dialoga con il tema della fede.
In attesa della riapertura dei musei in linea con le normative anti Covid-19 le opere sono state presentate via web. L'arte, quindi, esce dai confini rappresentati dai muri degli edifici e incontra la gente, anche se in modo virtuale.
Il percorso espositivo tocca i principali siti che costituiscono il Sistema Museale Castiglionese, come il Museo Archeologico e la Pinacoteca, insieme alle bellissime Chiesa di San Filippo (detta Chiesa del Collegio), della Buona Morte e all'Auditorium delle "Santucce": questi luoghi ospiteranno fino al 19 settembre le opere degli artisti scelti da Vittorio Sgarbi.
Alle precedenti edizioni svolte nelle prestigiose sedi espositive di Cortina d'Ampezzo e Cervia hanno partecipato centinaia di artisti provenienti da tutta Italia.
Download the leaflet
When
From 12 Dec 2020
to 19 Sep 2021
Details
From 12 December 2020 to 19 September 2021