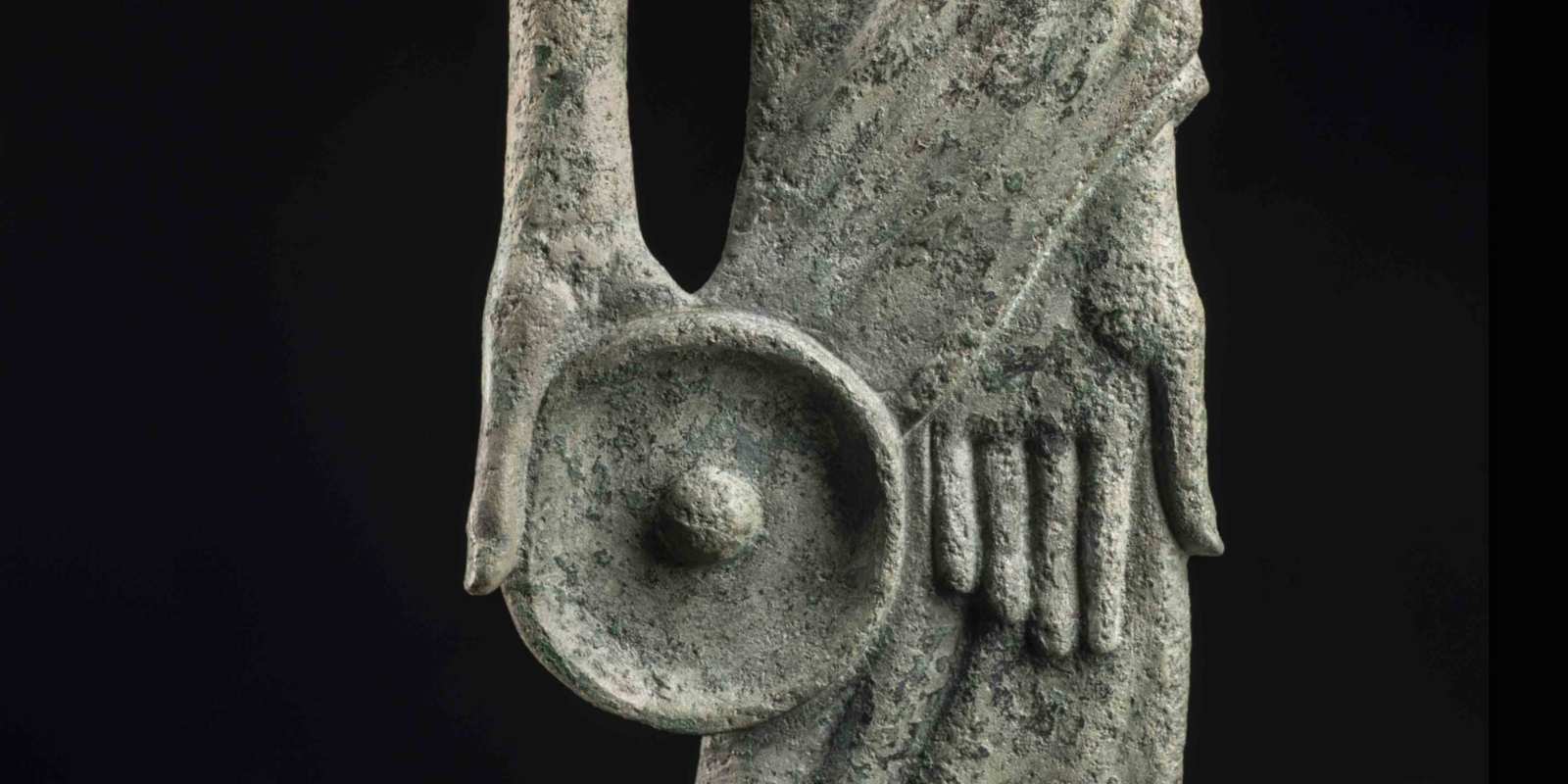 This event has passed
collectionsExhibitions
info
Important information:
Events and shows all around Tuscany can take place provided that the guidelines aimed at containing the risk of infection from COVID-19 are observed. We invite you to contact the organizers for up-to-date information about the status of the single events. Stay updated
here
Hinthial: The Shadow of San Gimignano
The offerer and the Etruscan and Roman Ritual Finds
From December 1, 2019 to May 31, 2020, Hinthial: The Shadow of San Gimignano, the Offerer and the Etruscan and Roman Ritual Finds exhibition will be hosted by the Archaeological Museum of San Gimignano. The exhibition presents an exceptional discovery to the public for the first time.
The archaeological discovery that took place in 2010 during an excavation brought to light a 64 cm in height bronze statue. The following year, the Department of Fine Arts and Archaeology for the provinces of Siena, Grosseto and Arezzo launched investigations, followed by a series of excavations that revealed an extraordinary Etruscan sacred site, in use for at least five hundred years, from the third century BC until the 2nd century AD. The find occurred on the heights of the Torraccia di Chiusi in the territory of San Gimignano, near the Fosci stream along the hills that descend from San Gimignano to the Valdelsa.
Several coins, ceramic fragments, ointment vessels and fragments of bricks were found near the area. Furthermore, the sacred area stood near a spring and could therefore be traced back to the cult of a divinity linked to water and land.
When
From 01 Dec 2019
to 31 May 2020
Details
From 01 December 2019 to 31 May 2020

start 11:00 end 17:30